Hello, DIYers!
Friendship should always be celebrated! You can do just that by making you and your bestie something to remind them, even when you're apart, that you love and appreciate them. Tell them with a cute necklace, thoughtful keychain, dainty ring, or colorful bracelet! Give one of these awesome projects a try!
Happy crafting!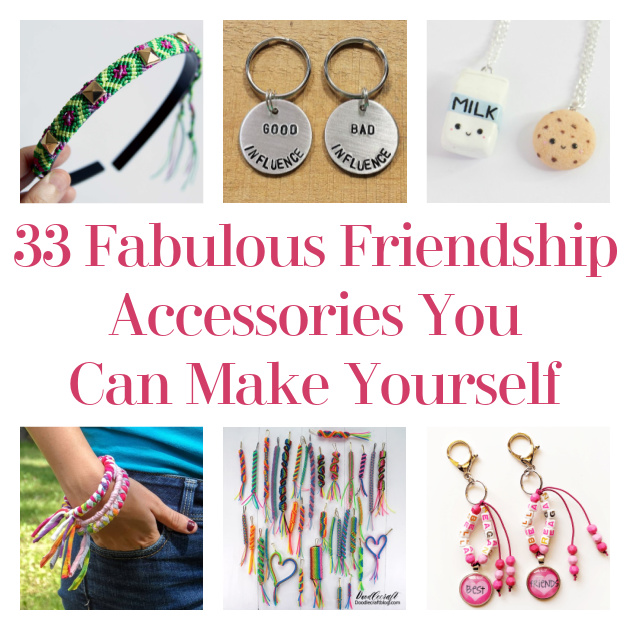 Milk and Cookies Friendship Necklaces
Do you and your bestie go together like cookies and milk?
Found Nim C
Cookie Cutter Friendship Necklaces
This is a seriously great way to show that you go together!
Found Make It & Love It
Simple Wire Heart Ring
Make one for you and your very best friend!
Found Lisa Yang Jewelry
Smores Bestie Necklaces
So cute and perfect for a group of three!
Found My Crafts
Diamond Best Friend Necklaces
Okay, maybe not REAL diamonds. But we all know that you and your bestie are gems, anyway!
Found Hey It's Viri
Colorful Beaded Friendship Bracelet
These are easy to make! Why not make a night of it with your friends!

Found Projects with Kids
Puzzle Piece Necklaces
These adorable puzzle pieces can be worn as a necklace, bracelet, or keychain!
Found A Cup of Cake TV
DIY Sea Glass Bracelet
These are a classy way to enjoy the reminder that you have a lifetime bestie out there in the world!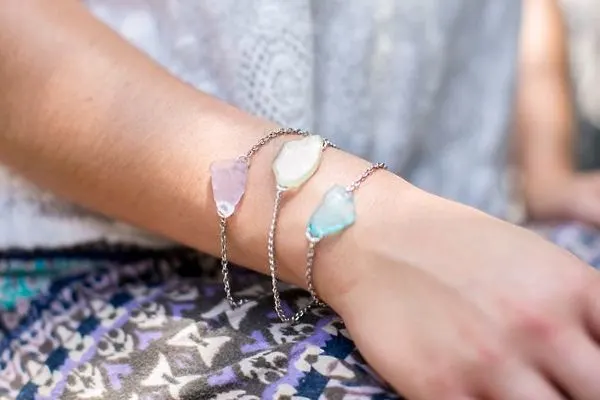 Found The Sweetest Occasion
Fairy Doors Friendship Charms
Adorable!

Found Atomic Flump
Heart Knot Bracelet
This is a simple bracelet that you can gift to all of your besties!
Found Hart and Sew
Pizza Heart Best Friend Necklaces
Pizza = Love forever!
Found A Cup of Cake TV
Metal Initial Bracelets
This is so lovely!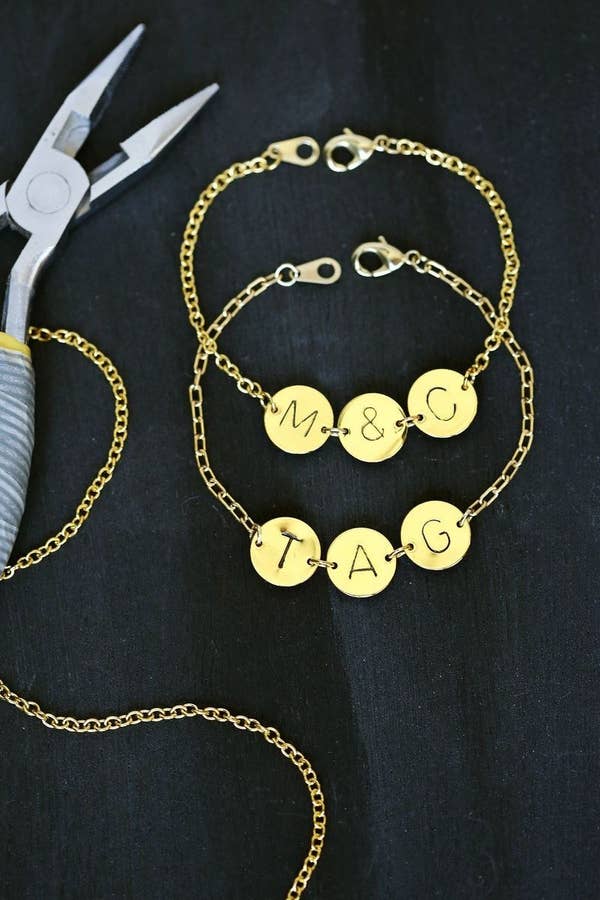 Found A Beautiful Mess
Oreo Friendship Charm
Yummy! They fit together with the cream. So cute!
Found semplice
Good Influence/ Bad Influence Keychains
There's always one and the other in a group of friends! You can make your own with metal stamping!
Found Pinterest
Galaxy Hearts
These are so cute and can be put on a necklace, key chain, or bracelet!
Found Sweet Bio Design
Pin Bracelet
So cute!
Found Crafts By Amanda
Boondoggle Keychains
This is a classic camp activity used to make best friend necklaces among camp friends!
Found DoodleCraft Blog
Nutella Friendship Necklaces
Nothing says friendship like nutella!
Found Nim C
Best Friend Beaded Keychain and Bracelet Combo
This goes both ways to help you keep better track of your keys!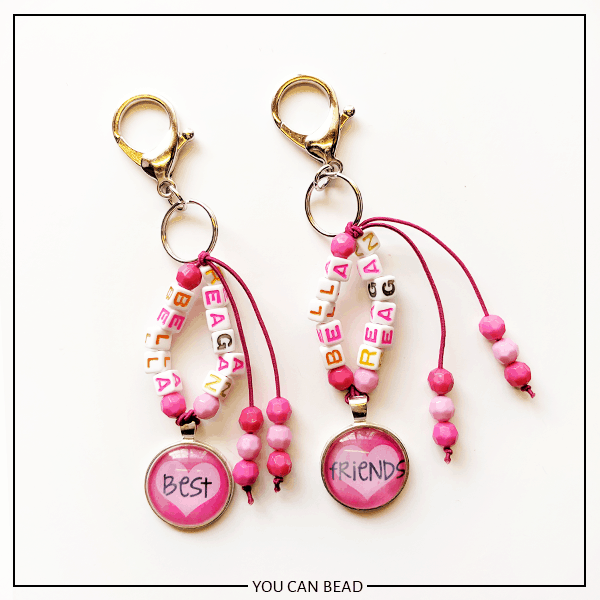 Found Amy Romeu
Popsicle Friendship Necklaces
They come in twos to share!
Found Nerd E Crafters
Embroidered Friendship Bracelet
How lovely!
Found 123RF
Resin Monogrammed Keychain
You can have matching monogrammed keychains with your besties!
Found Handmade Home
Unicorn Bestie Charms
Adorable!
Found Cutie Inspirations

Friendship Pins
Pins are great for jackets, purses, and backpacks!
Found Kid Made Modern
BFF Keychain
These cute key chains make a great gift for your bestie!
Found YouTube
Classic Best Friend Bracelets
Perfect!
Found For the Makers
Heart Friendship Bracelets
So cute!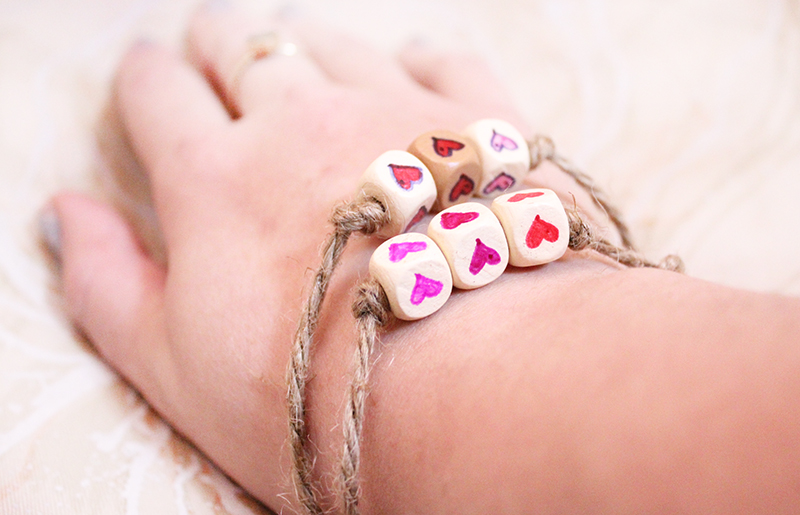 Found Moms and Crafters
Pumpkin Pie Necklaces
This is adorable for a group of friends or close cousins!
Found Studio DIY
Paper Bead Friendship Bracelets
These are fun to make and so cute!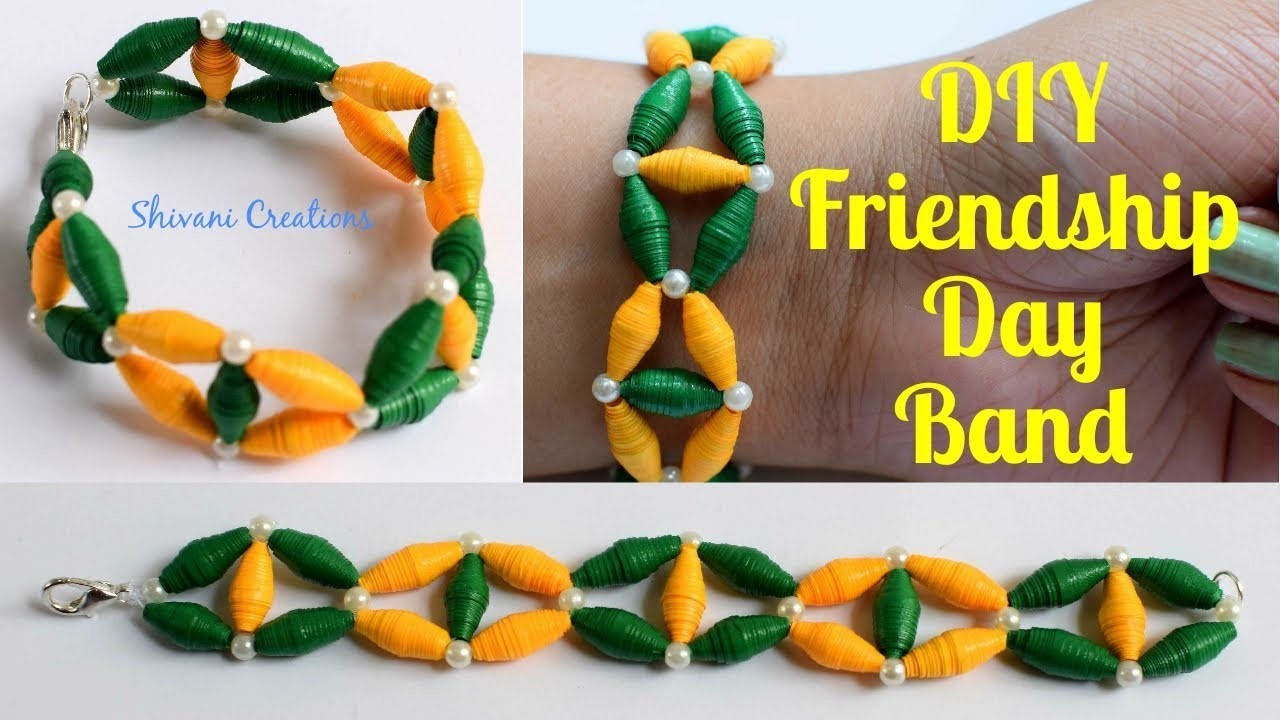 Found My Crafts
T-Shirt Bracelets
These are great for girls to make on a sleepover or play date!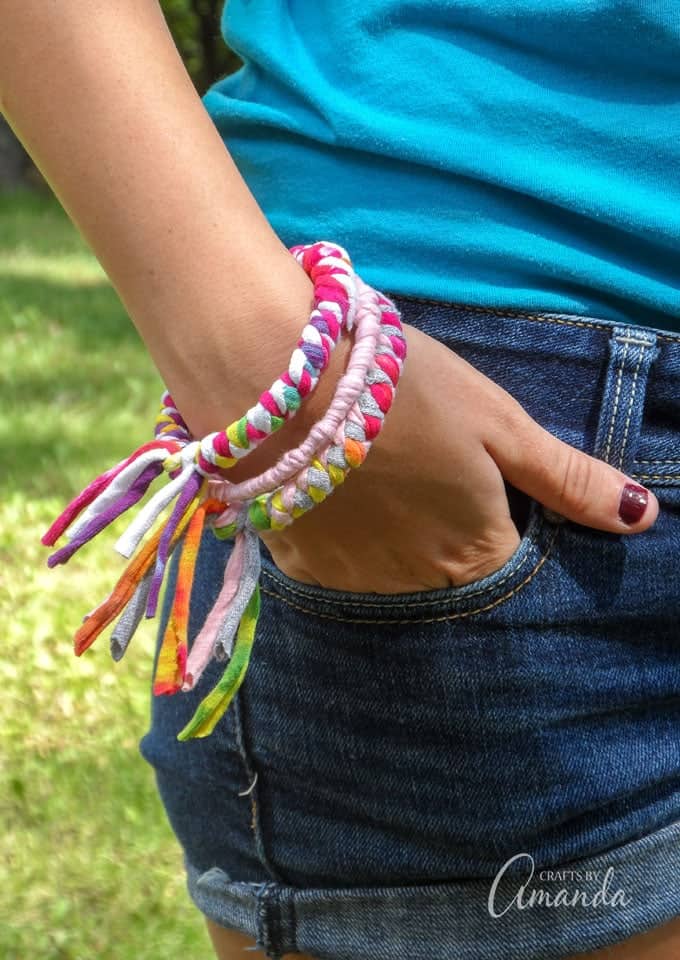 Found Crafts By Amanda
Friendship Headbands
Solidarity in headbands!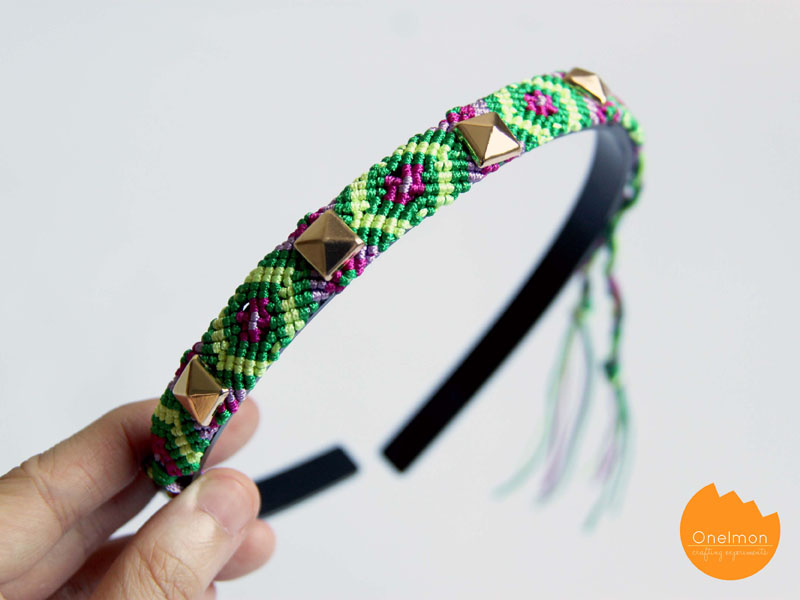 Found 30 Minute Crafts
DIY BFF Pendents
So cute and wonderful!
Found YouTube
Girl Scout Friendship Pins
Perfect for your Girl Scout Troop!
Found Wise Craft Handcraft
You May Also Enjoy…
31 Seriously Impressive Stencil Art Projects To Do
35 DIY Projects To Do With Buttons
31 Tie Dye Projects For a Colorful Summer
30 DIYs to Complete Your Pearlcore Style