Hello, DIYers!
If there is one thing that is well documented in pop culture it is that no one is ever too old to LOVE dinosaurs! Whether you're a bright-eyed toddler, excited to learn about these pre-historic creatures or a full grown adult who wants to have charming décor and ward guest against eating all of the cookies, these projects are for you! These are quick, fun projects that you can generally complete in an afternoon but enjoy in your home for as long as you want!
Happy crafting!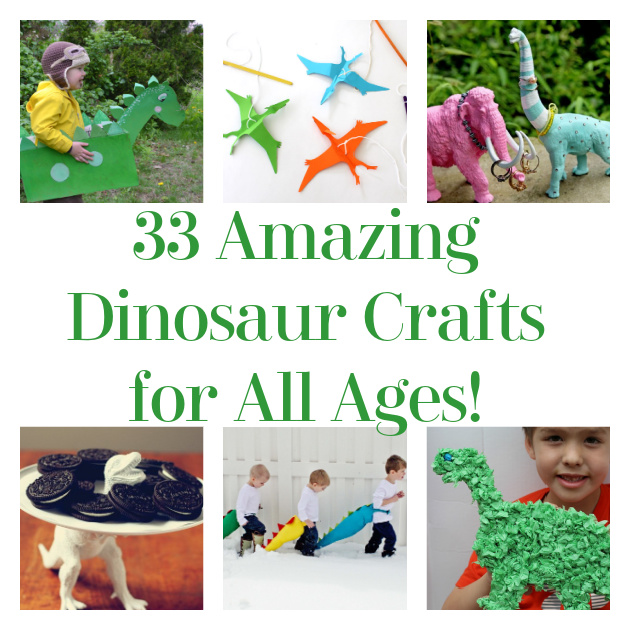 Dinosaur Wall Hooks
This is such a creative way to hold light jackets, jewelry, and more!
Found Busy Bliss
Egg Carton Dinosaurs
How cute are these adorable stegosaurus dinos?!
Found Our Kid Things
Easy Dinosaur Necklace for Kids!
This is a fantastic afternoon activity for you and your family or for a dinosaur themed birthday party!
Found Darice
Dinosaur Jars
These dinosaur jars are easy enough to do with your little ones and nice enough to put anywhere in the house!
Found Harlow and Thistle
Tissue Paper Dinosaurs
Cut out the outline of your favorite dino and give it color and texture by using crumpled up tissue paper! Fun!
Found Mom Unleashed
Dino Beanie
Who wouldn't love this adorable dinosaur beanie?! The best news is that this pattern is totally free!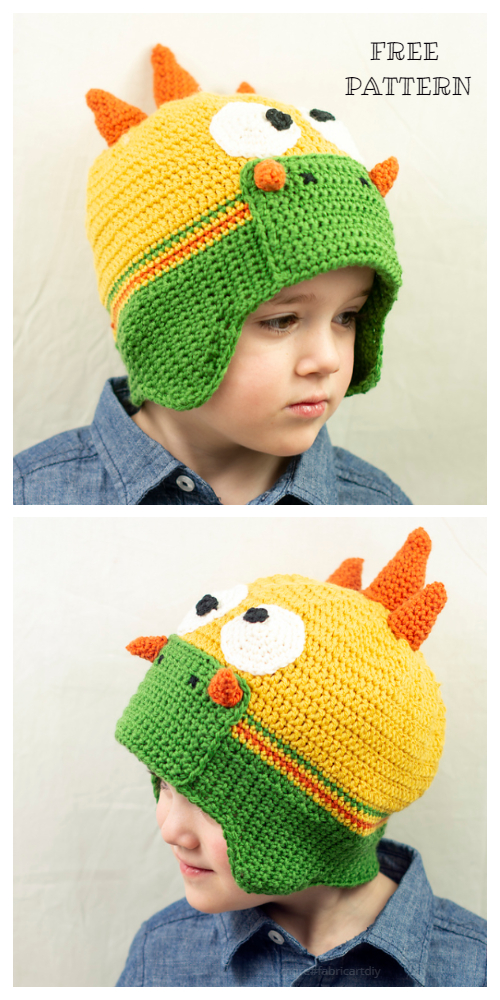 Found Cascade Yarn
Dino Mirror Home Decor
You can take any mirror (just protect it!) or frame, glue a configuration of dinosaurs, and spray paint in any color that you would like!
Found Dinosaur Horror Show
Triceratops Paper Plate Mask
There are hours of fun to be had with this adorable dinosaur paper plate mask!
Found Baker Ross
DIY Fossils
Make your own fossils with this fun afternoon project! Perfect for the entire family to enjoy!
Found A New Dawnn
Dinosaur Candle Holder
Relax by the candle light of this fantastic dinosaur candle holder!
Found The Sweetest Occasion
Origami Dinosaur
Enjoy a fun, family afternoon folding paper and making dinosaurs!
Found Harbor 347
Dinosaur Egg Bath Bombs
Make bath time exciting with these fantastic dinosaur eggs! Once in the water, they can reveal fun dinosaur surprises!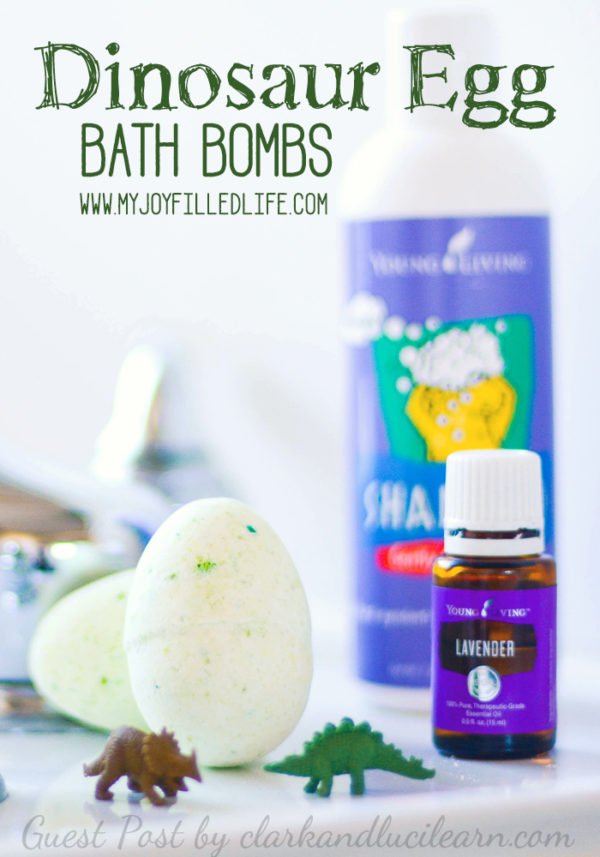 Found My Joy Filled Life
DIY Dinosaur Hoodie
Add something special to your favorite hoodie! This DIY tutorial
Found Cupcake N Shine
Dinosaur Balloon Sticks
How fun are these?! You can make them yourself at home for a party or just because!
Found Oh Happy Day
Dinosaur Bookends
Need a way to prop up all of the fantastic dinosaur themed books that you have in your home? These bookends are perfect!
Found Doodle Craft
Dinosaur Pop Up Card
Surprise your friends with this wonderful dino pop up card!
Found Creative Pop Up Cards
Cardboard Dinosaur Box
What kind of adventures can you go on in this awesome cardboard dinosaur costume?!
Found Adventure In A Box
Dinosaur Handle Cups
Dress up some basic, plastic cups in your home with these awesome and easy dinosaur handles!
Found White Lights On Wednesdays
Prehistoric Jewelry Holder
Cute and useful! These dinos can be painted and decorated any way that you want and add character to your bedroom!
Found My So Called Crafty Life
Dinosaur Handprint Art
Hang this on the refrigerator or turn it into a card to mail to a loved one!
Found The Joy of Sharing
Make Your Own Dinosaur Fossil Dig
You don't have to spend a fortune buying a pre-made fossil dig kit! You can make your own for the entire family to enjoy!
Found Parenting Chaos
Tissue Box Dinosaur Feet
Stomp around the house with this easy and fun tissue box craft!
Found Rainy Day Mum
Paper Pterodactyl Craft
Get to flying with this fun and simple pterodactyl paper craft!
Found The Craft Train
Chocolate Chips Ahoy Dinosaur Cake
Dinosaur parties are for everybody! Add some chocolate chips to yours by using this amazing dinosaur cake recipe!
Found Butterlust Blog
Dinosaur Skeleton Craft
Print out these fantastic, free dinosaur silhouettes and use Q-tips to give them bones!
Found Lady Lemonade
Dinosaur Eggs
You can make these exciting dinosaur eggs by following this video tutorial!
Found YouTube
Crochet Dinosaurs
Found Garn Studio
Dinosaur Statement Necklace
This is bold and fantastic! The dino statement necklace is perfect to add whimsy and fun at any age!
Found YouTube
Cupcake Liner Triceratops
Cupcake liners make the perfect frill for this fun, paper triceratops craft!
Found Still Playing School
Green Goo Sensory Activities
This dinosaur world is so much fun to play in! It's a great sensory activity for toddlers but also fun for older kids as well! Who doesn't enjoy playing make believe in a green Jurassic world!?
Found Fun Littles
Dinosaur Serving Dish
Nothing welcomes your guests to help themselves quite like the threat of a T-Rex mouth!
Found Hostess With The Mostest
Dinosaur Tail Tutorial
Anyone's outfit can be vastly improved with a dinosaur tail! You can sew your own with this fantastic tutorial!
Found Andreas Notebook
Dinosaur Toothbrush Holder
Have a dinosaur themed bathroom? DON'T have a dinosaur themed bathroom? It's still a perfect addition to make brushing your teeth more fun!
Found GuppyTales
You May Also Be Interested In…
33 Fantastic Robot Crafts For Kids
39 Amazing and Fun Easter Crafts for Kids
33 Amazing Spring Activities for Kids
39 Phenomenal Science Experiments for Kids
35 Fantastic Kids Crafts for a Cold Winter Day
30 Nature Crafts for Kids for All Seasons
40 DIY Valentine's Day Activities for Kids
37 Fabulous Food Crafts for Kids