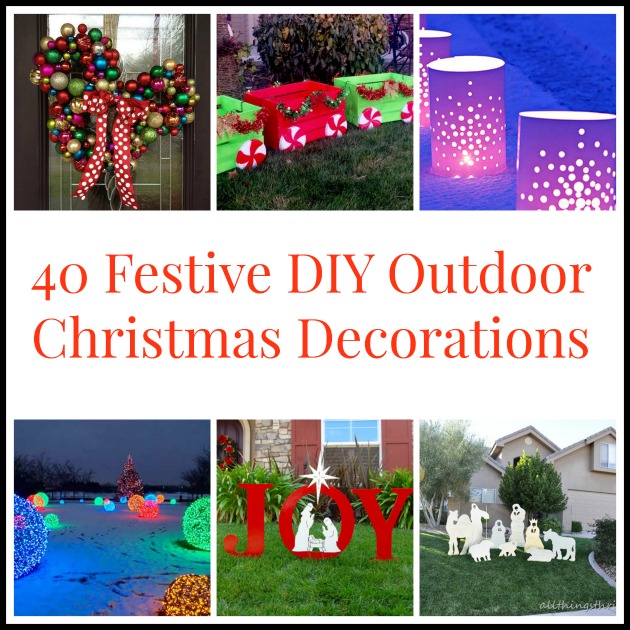 Now, what could be better than Christmas & DIY projects? We thought you'd agree! That's why we've brought you 40 fun & festive outdoor Christmas decoration projects to do.
Lots of people decorate for Christmas now. Its one of the great ways to share your joy about the season with family, friends and your neighbors too. But some of these decorations can be really pricey in the stores. What's going to simply amaze you – DIY-ing them, gets you both professional results and a wonderful, festive look too.
Whether you are brand new to DIY projects or are more experienced, there is a project here just for you. So before you know it, your garage will look very much like Santa's Workshop! Why not ask a friend or family member for help with this DIY? Then you can help them with their Christmas decorations too! Its a great way to enjoy the holiday season doing DIY projects with your buddies too.
Happy Holidays & Happy DIY-ing! Hover here for more info about Christmas Gift Ideas.
Outdoor Decorations for Copeland Christmas
Love the North Pole? These are perfect to guide Santa to your home.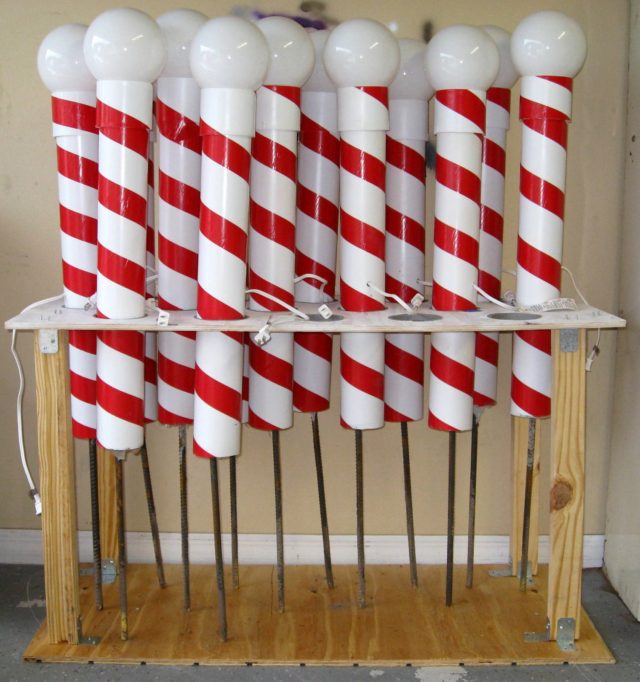 From CopelandChristmas
Ornament Shaped Lawn Decorations
Aren't these festive? Decorate for Christmas.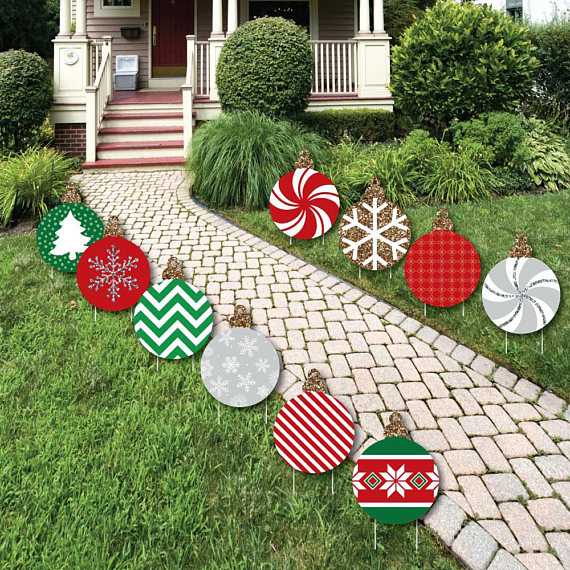 From Etsy by BigDotofHappiness
A Merry Welcome
Love topiaries? Try this Christmas themed one.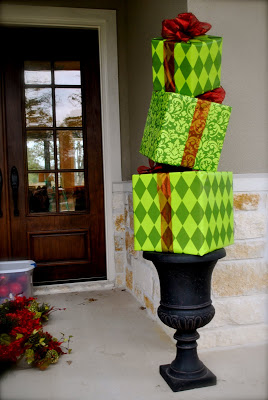 From ThatVillageHouse
Christmas Luminaries
Want to create a wonderful glow? Perfect for the holidays.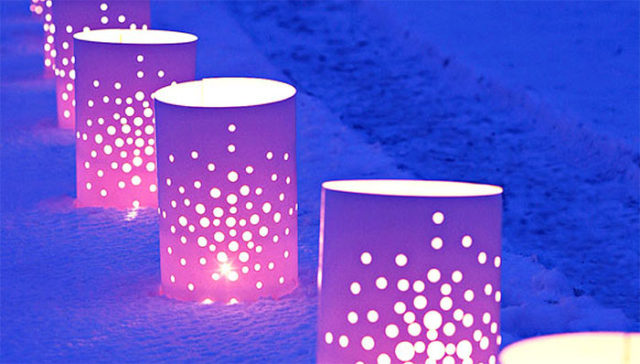 From Lowes
Woodworking Project Paper Plan to Build Reindeer
Aren't these adorable? Perfect for Christmas.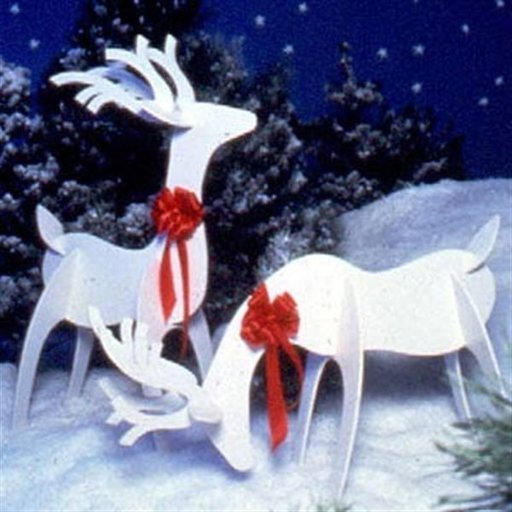 From Woodcraft
Snow lanterns ski jackets and thermal wellies
Perfect for Christmas and winter! These are great for your Christmas parties.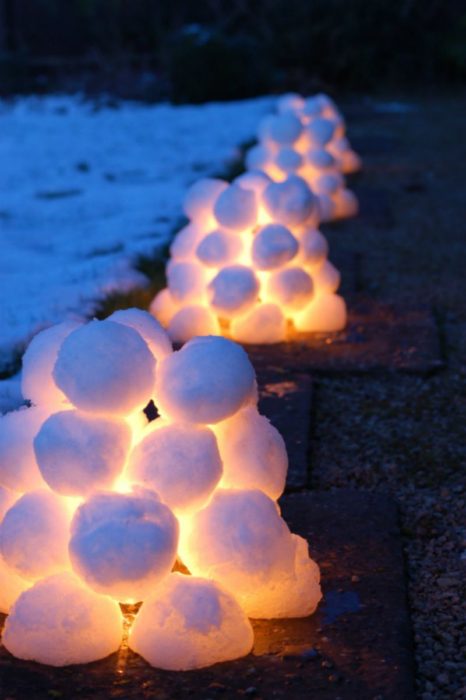 From LittleGreenFingers
You can make your own nativity scene
Love nativity scenes? Here is a great DIY.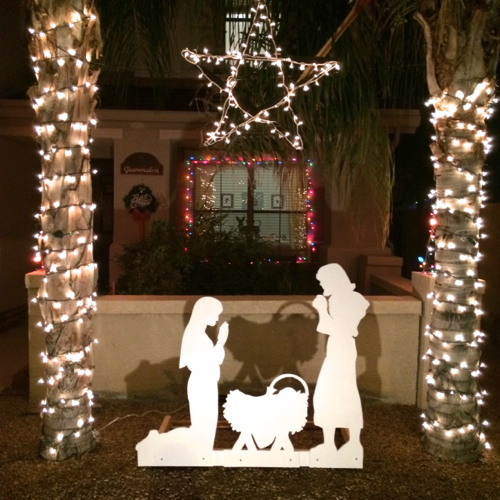 From Stop Staring and Start Sewing
DIY Santa Sleigh
Santa's here! This is a great DIY.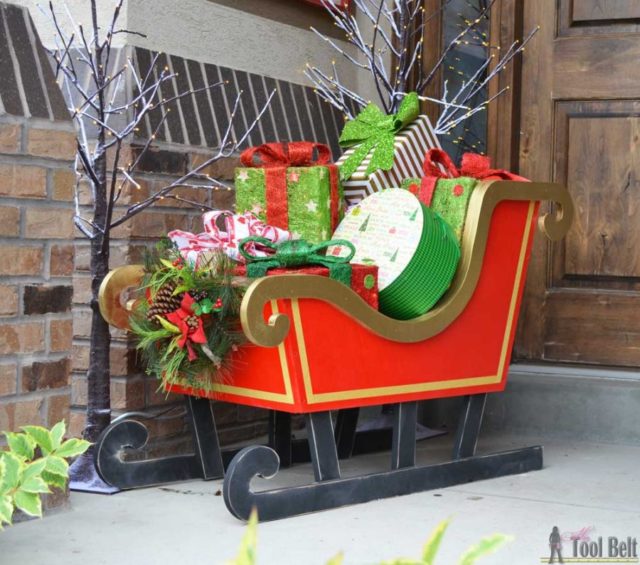 From HerToolBelt
Decorated post lanterns
This is a classic Christmas decoration. Post lanterns.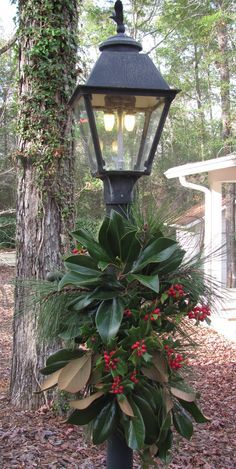 From Pinterest, saved by Nancye Bumgardner (no original poster credited)
JOY Nativity Outdoor Christmas Holiday Yard Art Sign
Celebrate the Christmas season. Here is a joyful yard sign.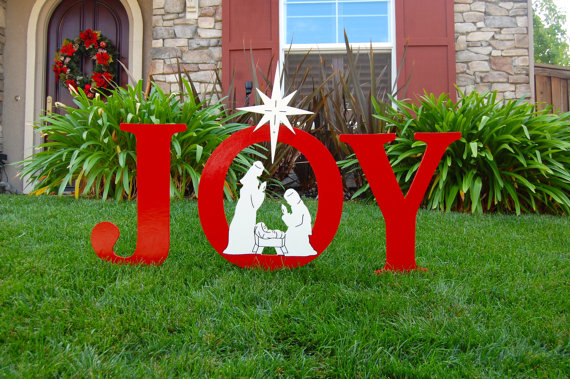 From Etsy by IvysWoodCreations
Christmas Mailbox Topper
Yes, even your mailbox can look festive. Look at this great decoration.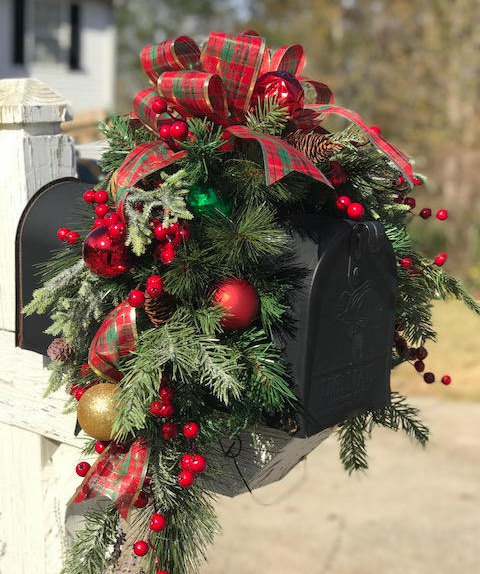 From MarysCottageDesigns
Woodworking Project Paper Plan to Build Sleigh
How terrific this is for a Christmas decoration! Perfect for a DIY.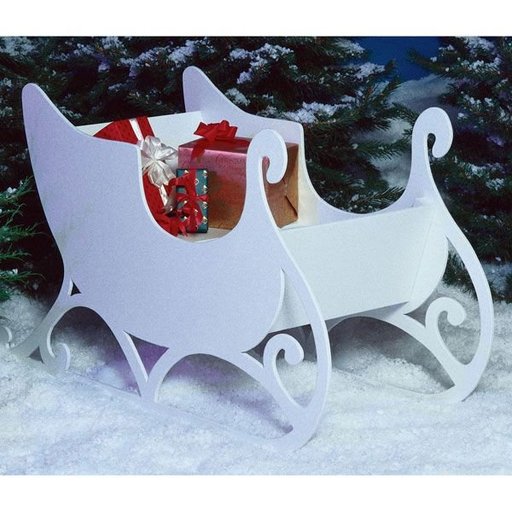 From Woodcraft
DIY Christmas Yard Nativity Yard Set
Isn't this lovely? A DIY Christmas nativity set.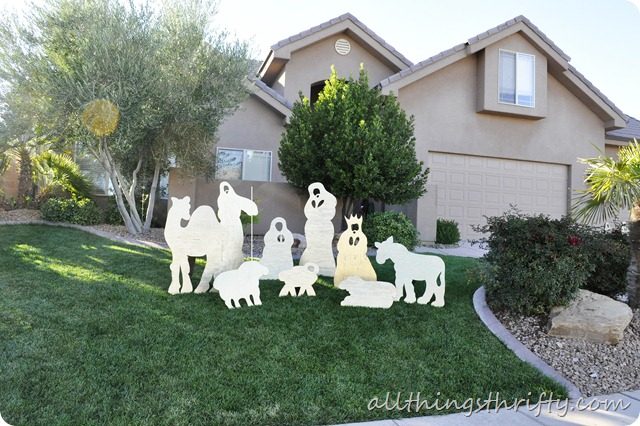 From AllThingsThrifty
Village Reindeer Deer Box Basket Planter
Isn't this sweet? It looks like Rudolph.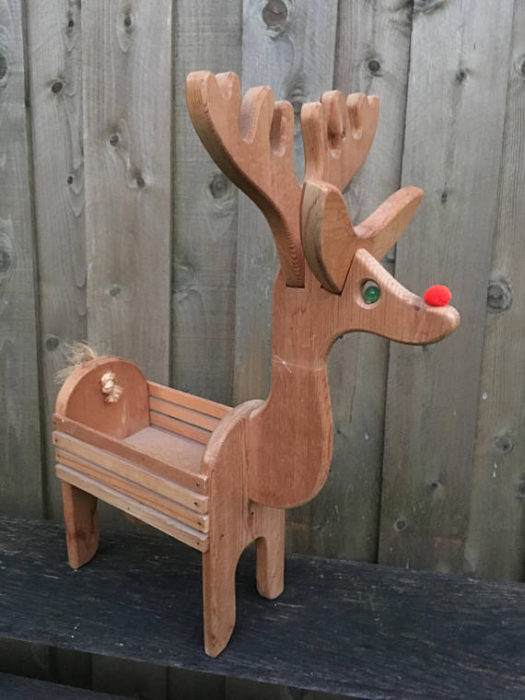 From Etsy by VintageEstateLore
Outdoor Christmas Trees
Aren't these trees pretty? Perfect for a Christmas decor DIY.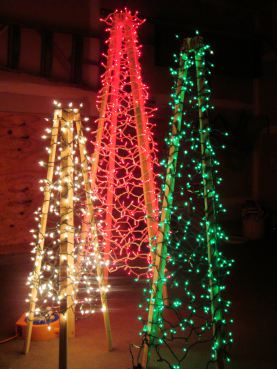 From MNKristy
The North Pole Sign
Isn't this sweet? A sign for the North Pole.
Our Outdoor Christmas Decorating
Isn't this charming! A red wagon with a tree and presents.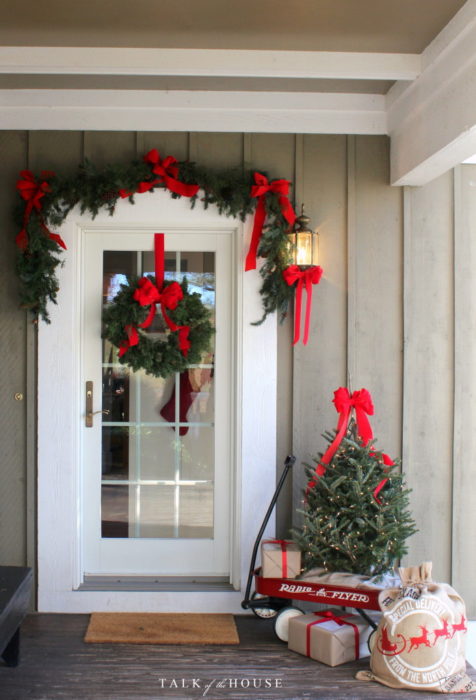 From TalkOfTheHouse
Little Christmas Crate Train
Isn't this adorable? Perfect for Christmas when you have little ones.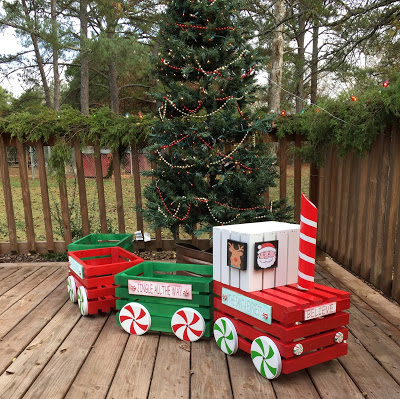 From MeAndMyCrafties, inspired by The Keeper of the Cheerios
Be Merry Christmas Sign
Want a Christmas sign for the front porch? Try this one.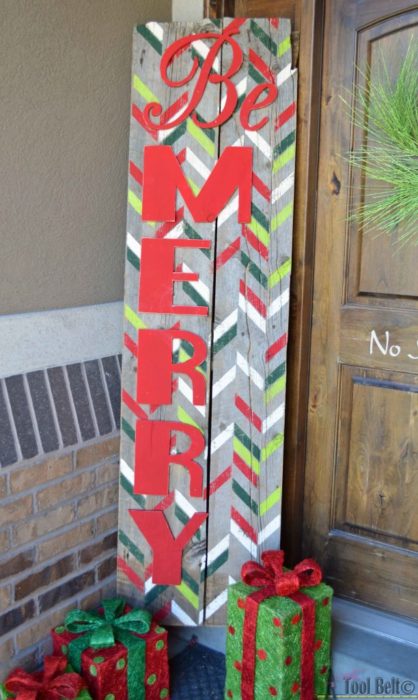 From HerToolBelt
Make a Holiday Star for Outdoor Decor
Want fun outdoor decor? Try this DIY star light.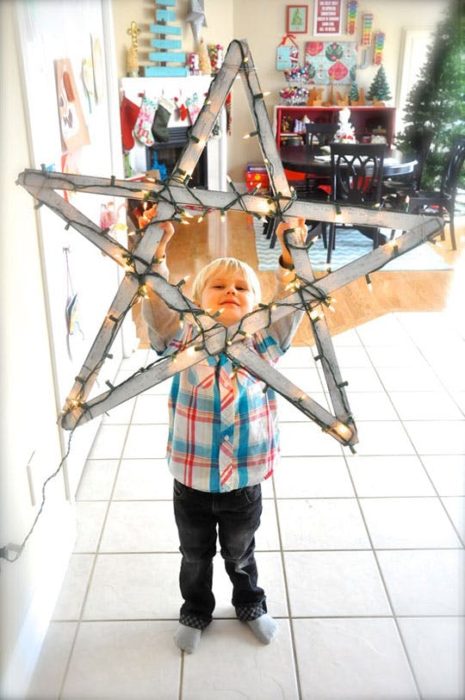 From ApartmentTherapy
DIY Oversized Ornaments
Want outdoor decorations with "wow" factor? Try this DIY.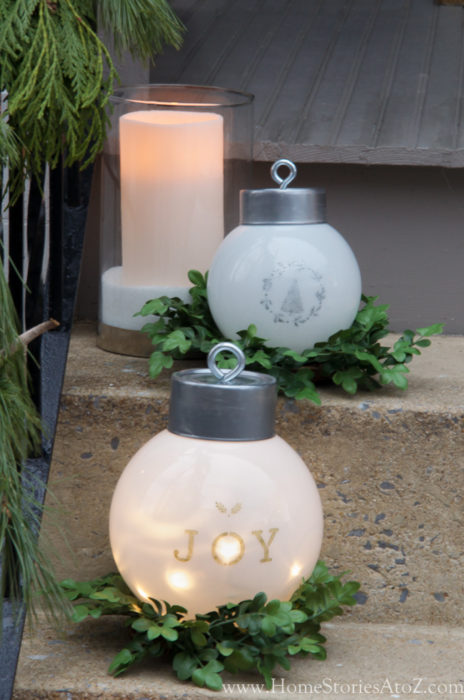 From HomeStoriesAtoZ
DIY Wood Reindeer
Does Christmas mean "Santa Claus" to your family? Make this fun wooden reindeer!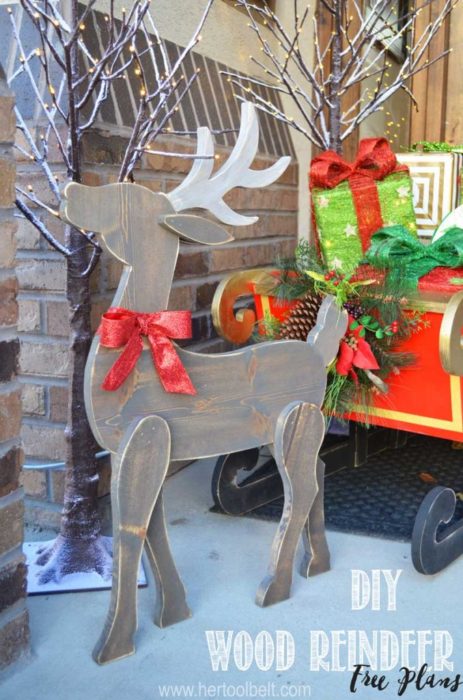 From HerToolBelt
Melted Snowman Yard Decoration
Perfect outdoor decoration if you're looking to make people smile. A fun DIY.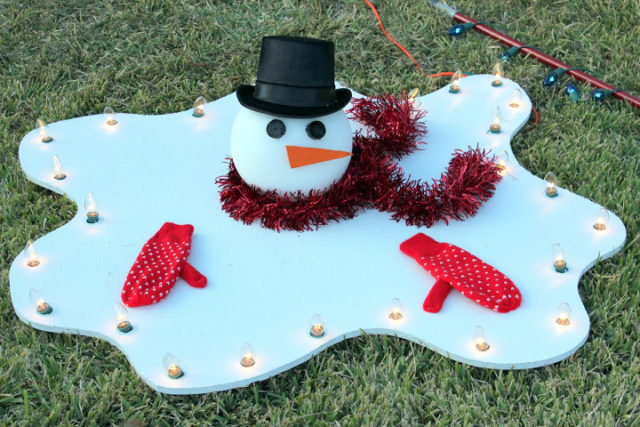 Tiered Tomato Cage Christmas Trees
Have tomato cages? Here is a way to make them festive.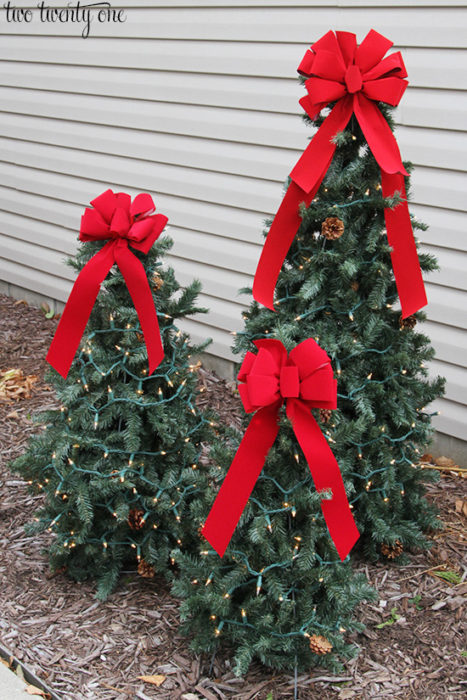 From TwoTwentyOne
Grinch Stole Christmas Burlap Wreath
Love the Grinch story? Make this DIY Christmas wreath.
From CraftyMorning
North Pole Front Porch
Isn't this charming? Its a great DIY to try.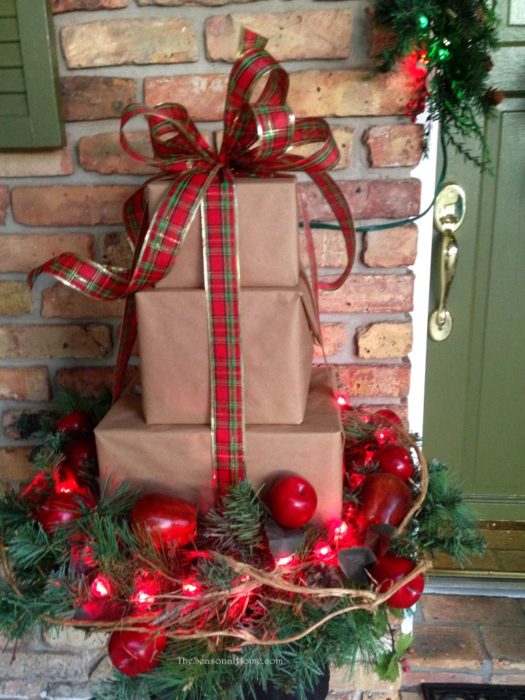 From TheSeasonalHome
How to Make Christmas Light Balls
Perfect if you have a big yard. Just like bright ornaments!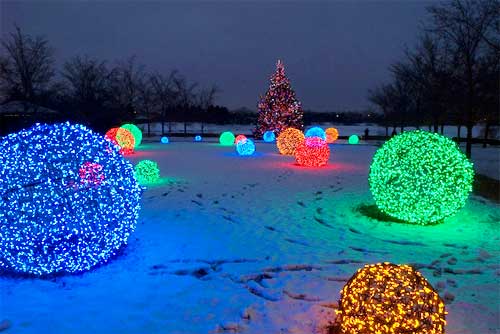 From ChristmasLightsEtc
Christmas Crate Train
Isn't this sweet? A charming outdoor Christmas decoration.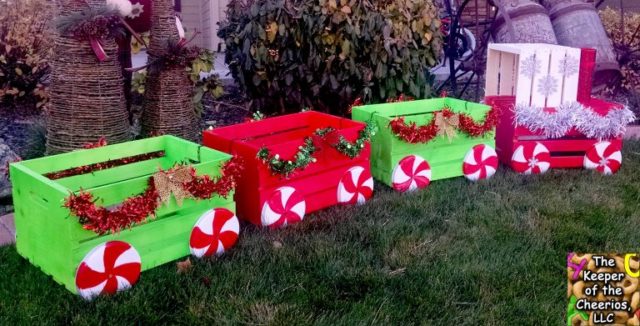 Giant Paper Plate Lolipops
Aren't these sweet? Look at these festive lolipops.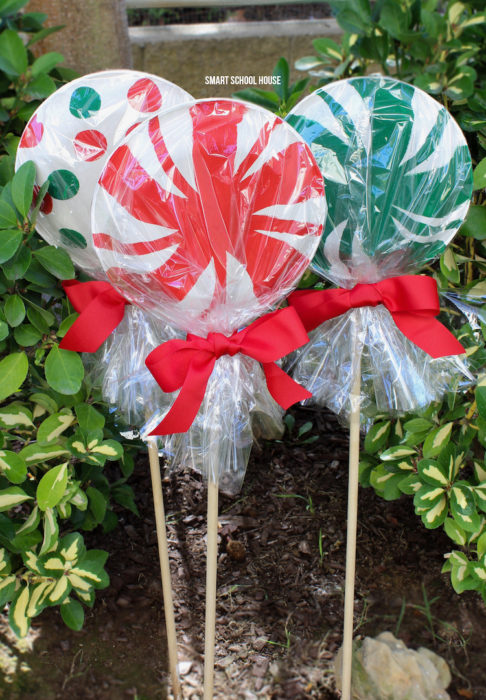 From SmartSchoolhouse
Mickey and Minnie Mouse Christmas Wreaths
Love Disney characters? Try this fun DIY.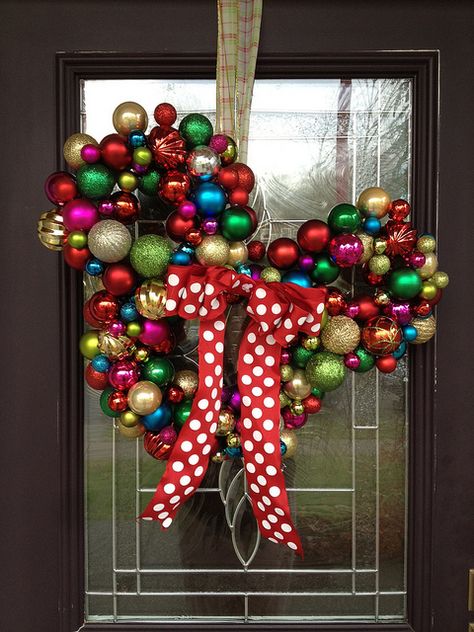 From CraftyMorning
Dress Up Trees with Moravian Stars
Here's a lovely DIY. Make Moravian stars for your trees.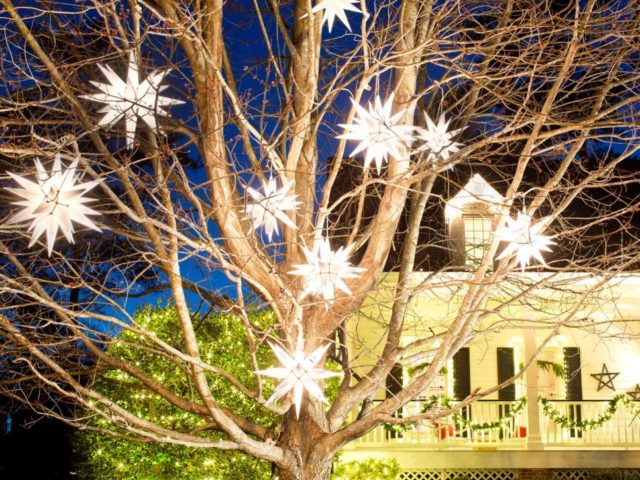 From HGTV
Outdoor Holiday Decorating Idea Mini Christmas Tree
Isn't this sweet? Make a mini Christmas tree for outdoors.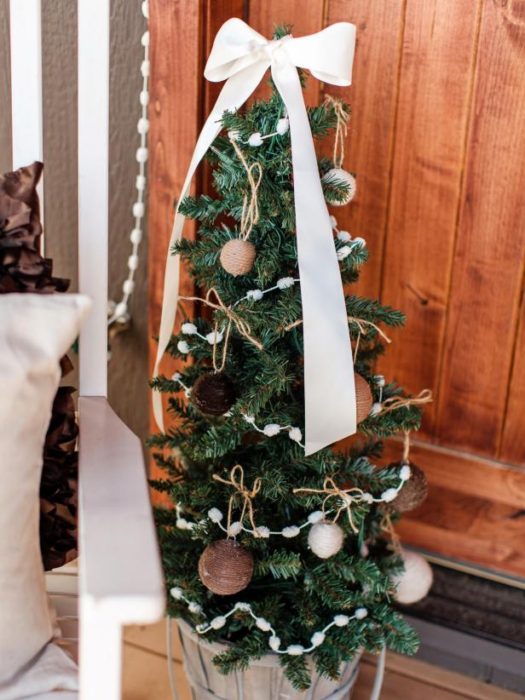 From HGTV
Plastic Pumpkin Snowman Decoration
Love snowman? Make this budget friendly DIY.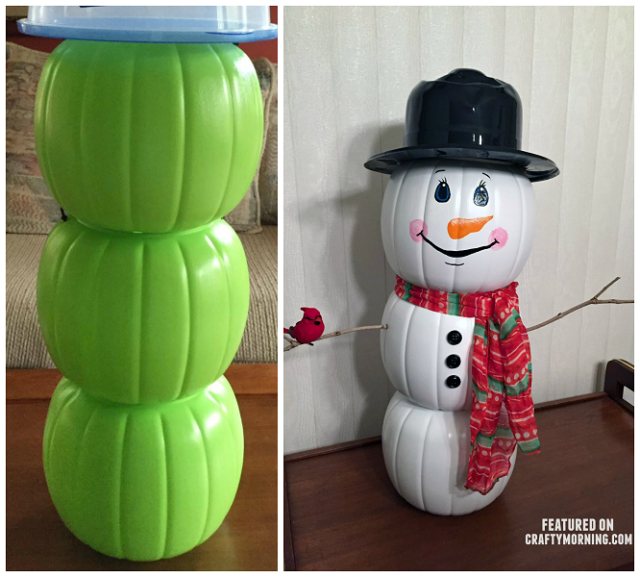 From CraftyMorning