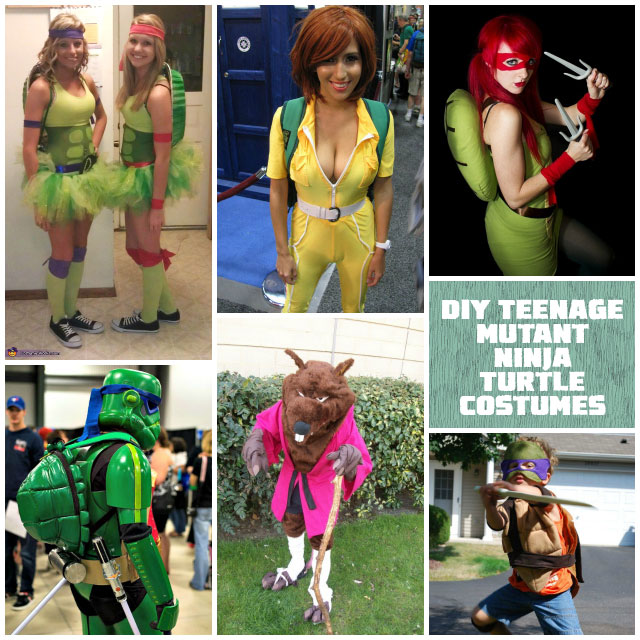 The Teenage Mutant Ninja Turtles movie is coming out in August and we are sure that there will be a lot of kids and adults who will want to be dressed as their favorite turtle or rat or shredder or April for Halloween. We have collected a lot of DIY costume ideas so you can have Turtle power or simply be a sexy turtle when you dress up. Whatever the case may be you should find an assortment of clever ideas and some really bad, yet simple ideas for dressing up as a Ninja Turtle. We look forward to seeing more creative ideas as these heroes in a half-shell take of the movies and Halloween this year (2014).
DIY Teenage Mutant Ninja Turtle Costumes We Like
TuTus and Baking pans complete the costume.
...
Aluminum turkey basting pan painted w textured brown rustoleum spray paint — two different colored foam cabinet/drawer liners for the chest —Ribbon —TMNT combat gear from Target – $35 TMNT costume.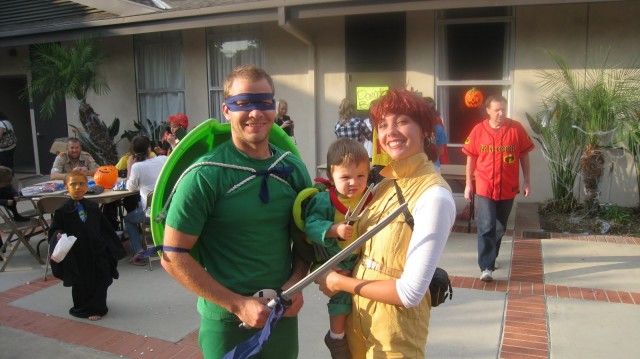 Family TMNT Halloween Costumes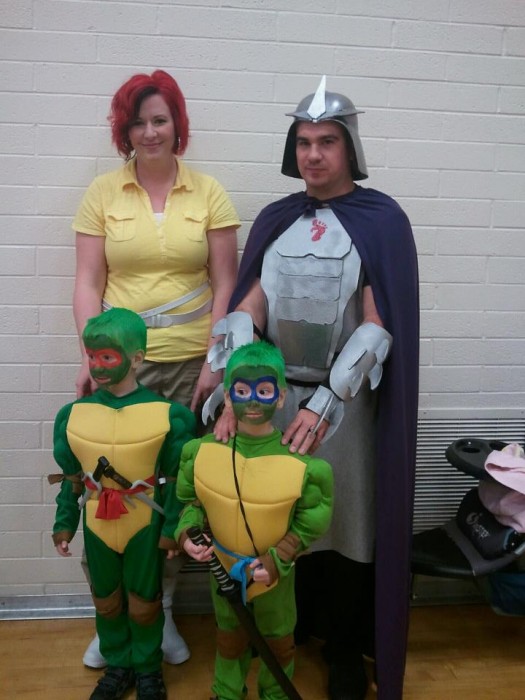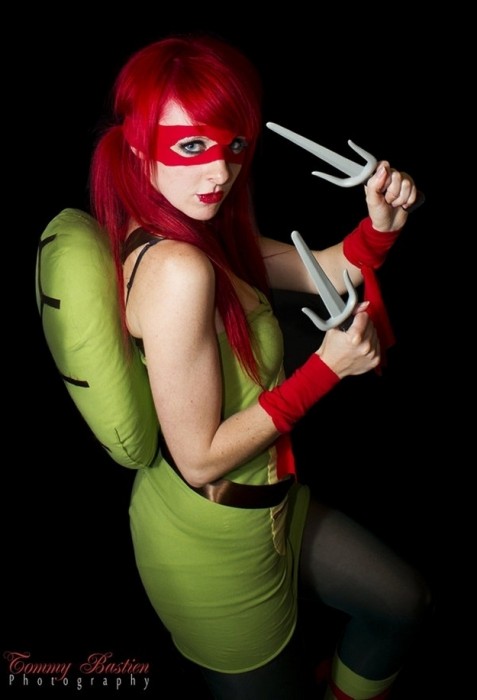 Groups of 4 in DIY TMNT Costumes
Women love the teenage mutant ninja turtles and groups of 4 women dressed like them are easy to find. They range from serious costumes to somewhat sexy costumes…for a turtle with breasts.
Four Pretty Women in Turtle Costumes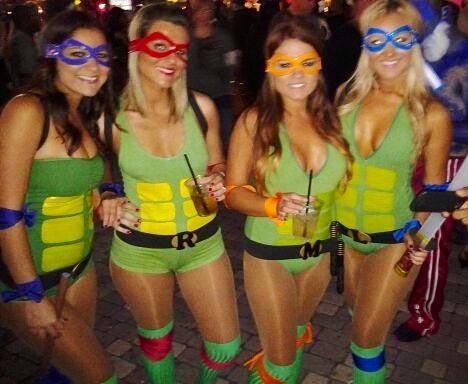 Less sexy, but more fun and probably easy DIY costumes for the Mutant Turtles.
sexy teenage mutant ninja turtle costumes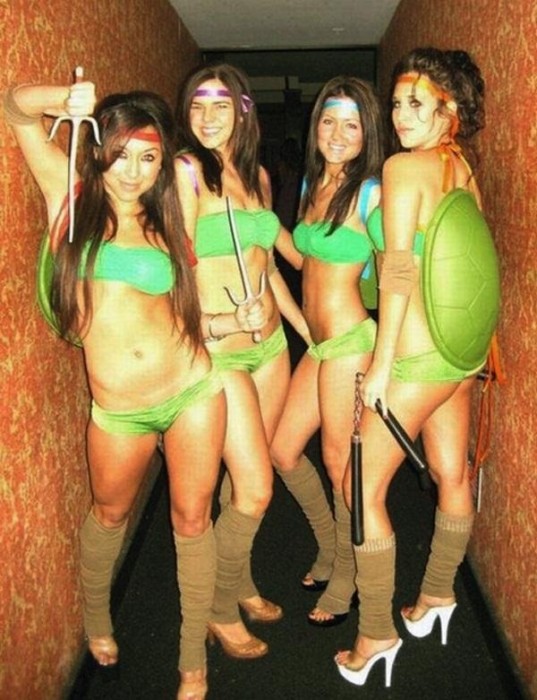 Teenage Mutant Ninja Turtles Group Costume
This group of TMNT costumed people could have gone in bad costume section below, but I was feeling generous.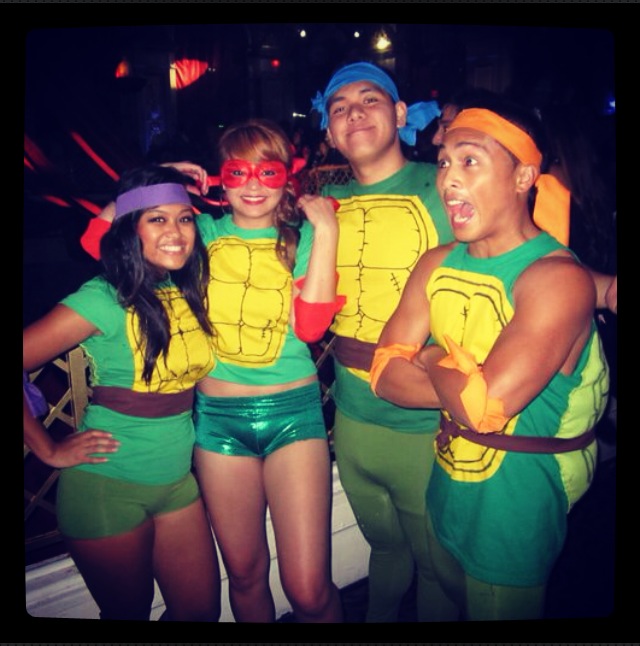 TMNT costume. Homemade Turtle Shell from Baking Pan. Cool.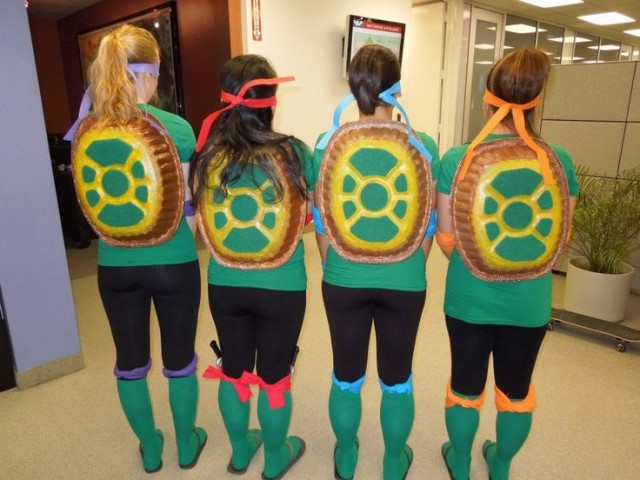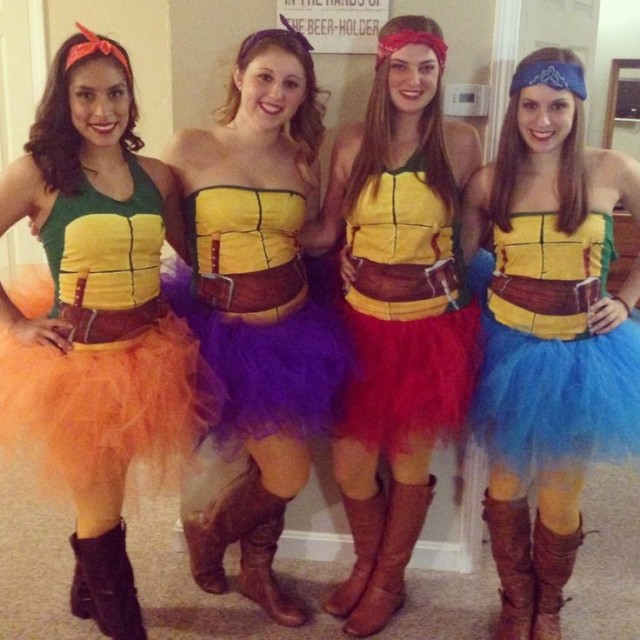 Meh.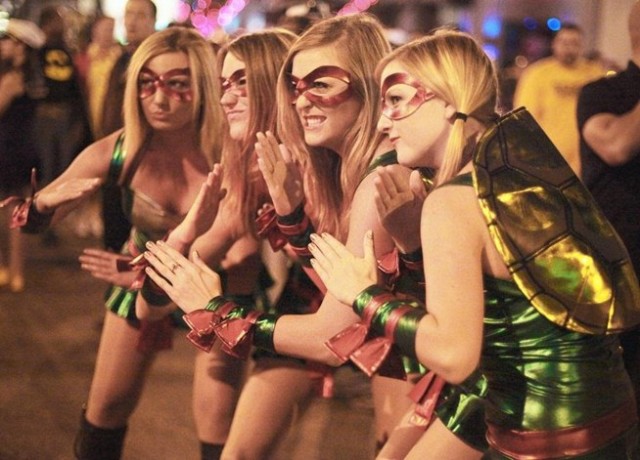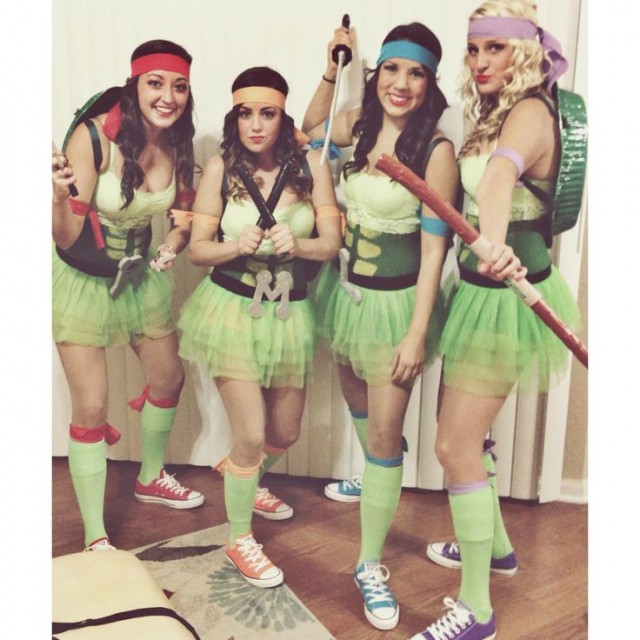 God Bless Them, They Tried.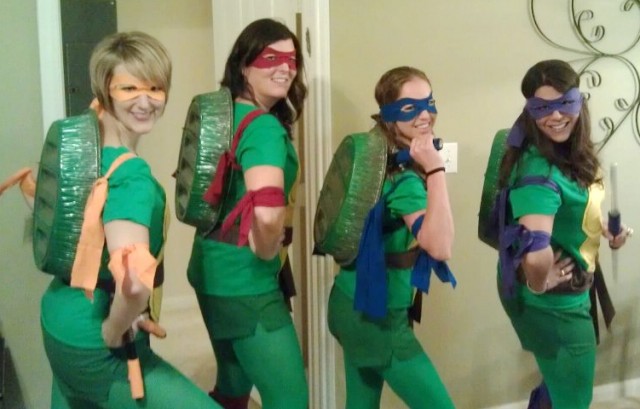 Teenage Mutant Ninja Turtle Costume for One Person
Not everyone has a group of 4 people brave enough to dress like a ninja turtle, so here are some examples of costumes for one person.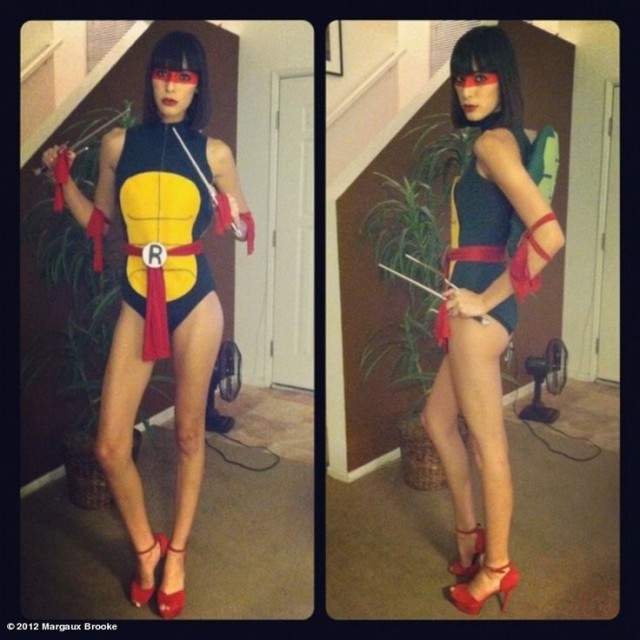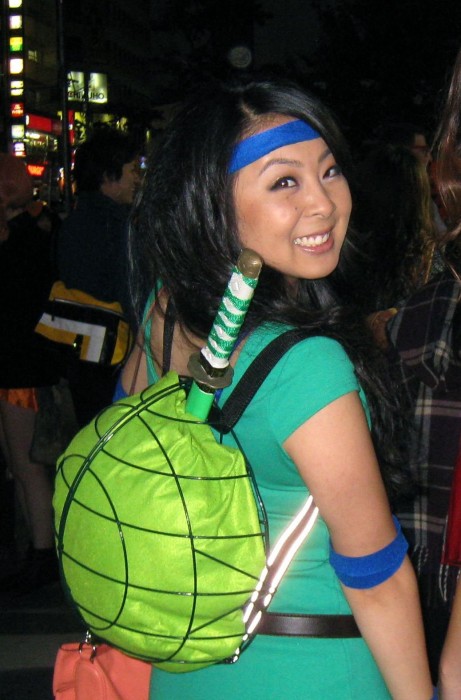 Take it or Leave it Costume Ideas
The costume ideas aren't good or bad, they just are trying to be turtles.
DIY Ninja Turtle Costumes for under $30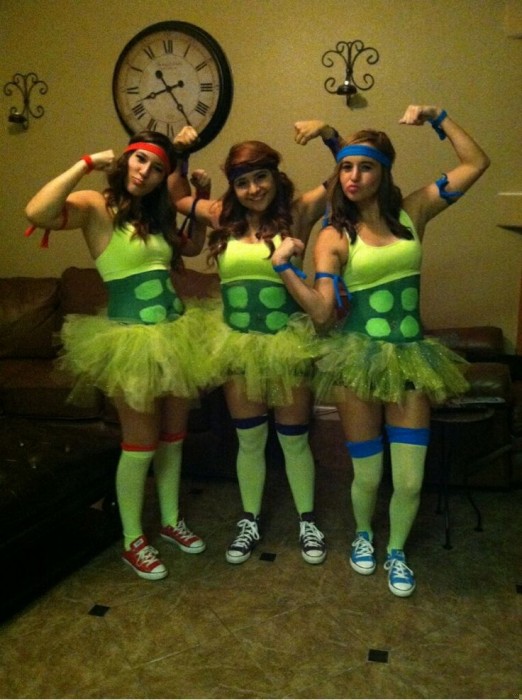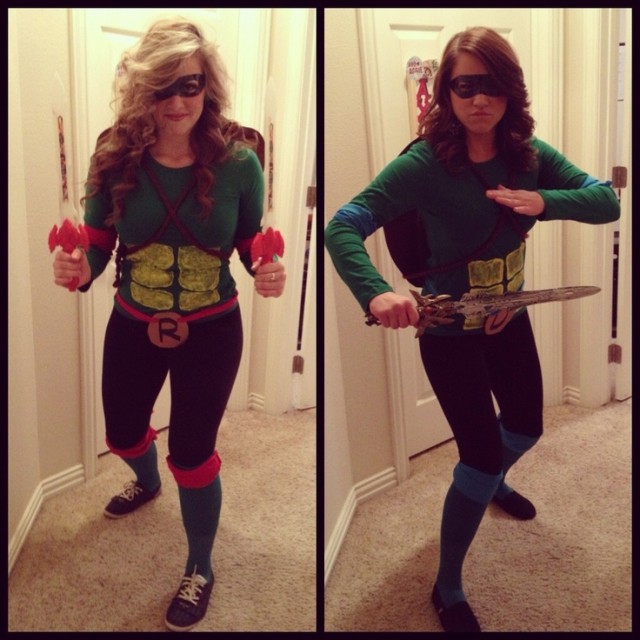 Ninja Turtle Family Costume (Even the Dog gets to be a turtle).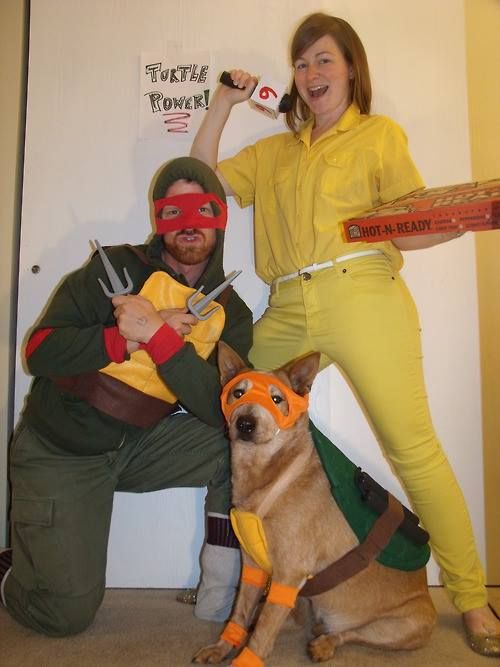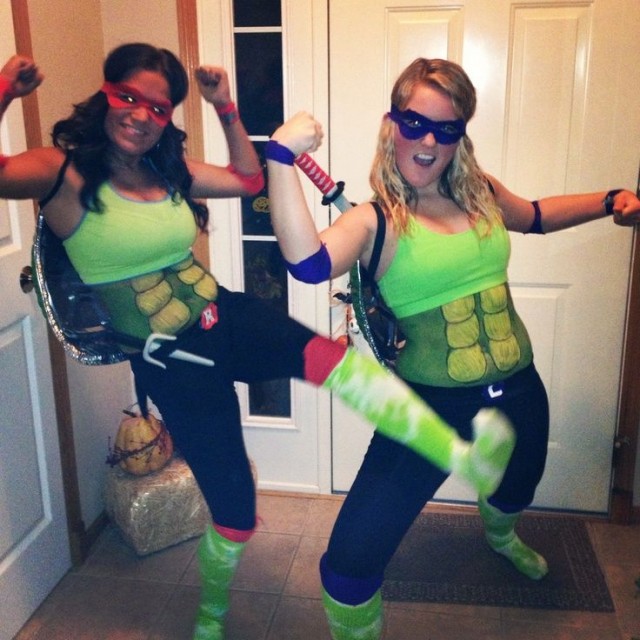 The Whole Gang of Turtles Including April O'Neil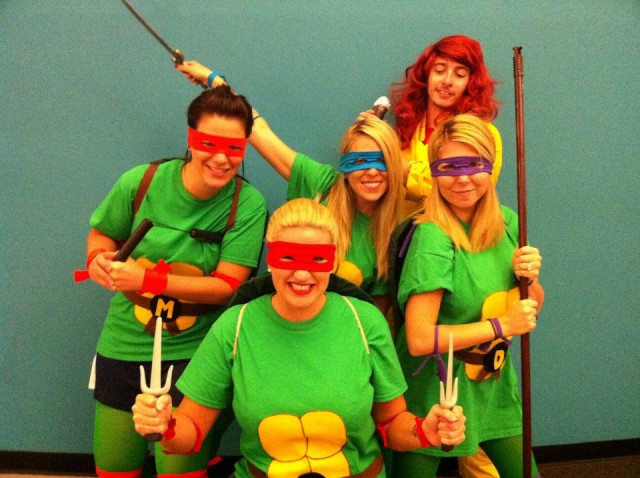 DIY TMNT Costumes for Kids
Kids love costumes, kids love teenage mutant ninja turtles. Hey it all works, especially for Halloween.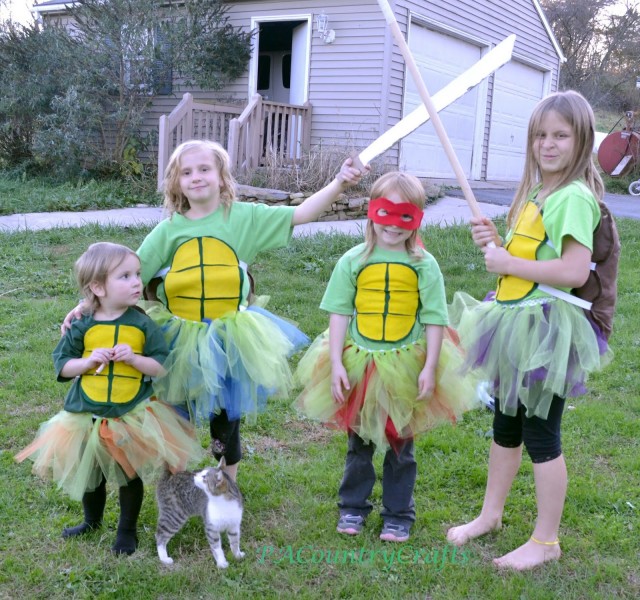 DIY TMNT costume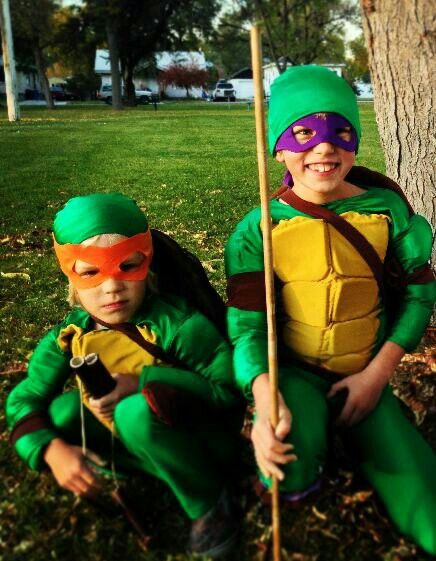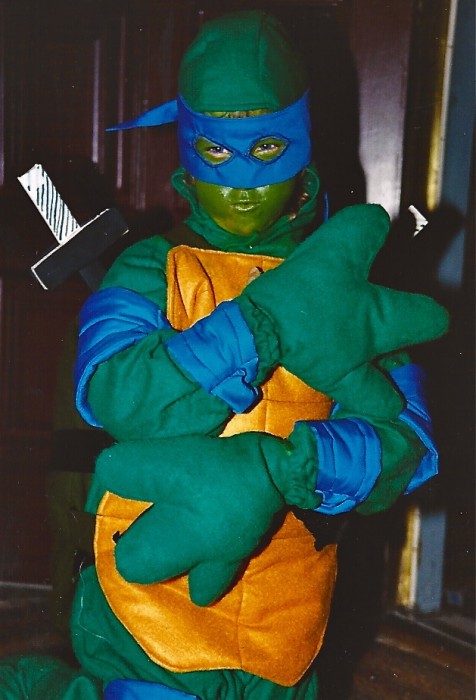 Ninja Turtle Costume Kids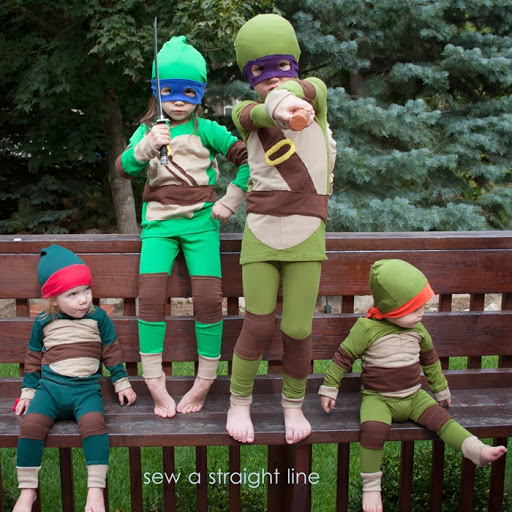 Homemade Ninja Turtle Costume for a Child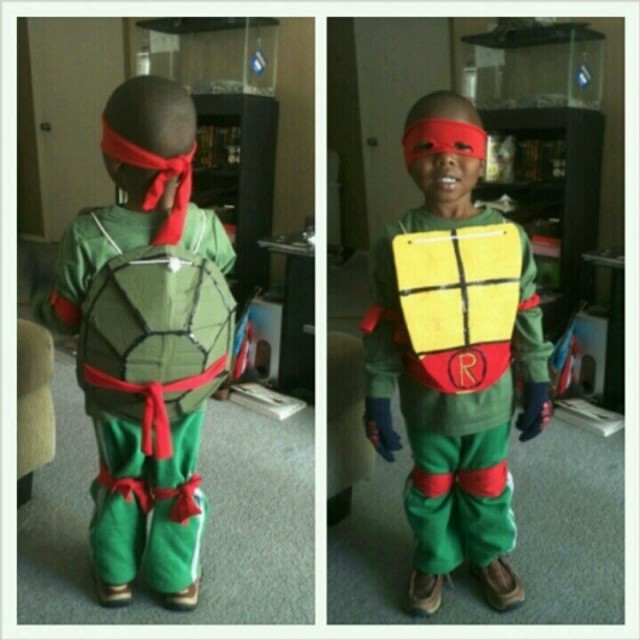 Teenage Mutant Ninja Turtle quick easy costumes
Homemade Ninja turtle costume for little girl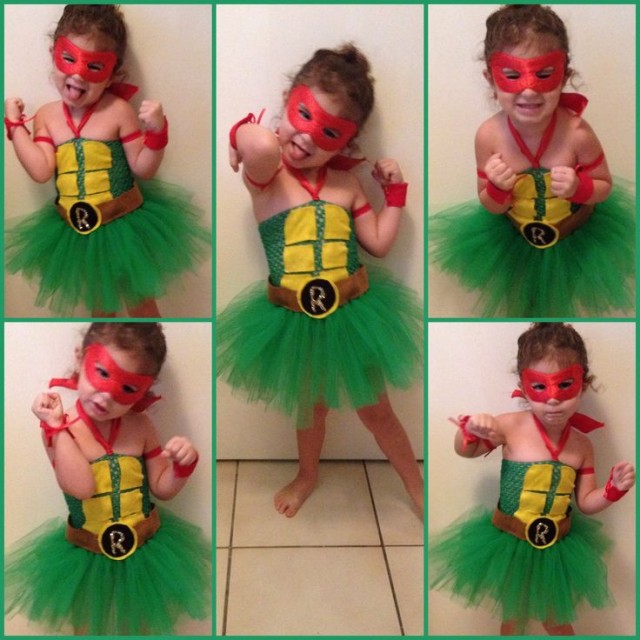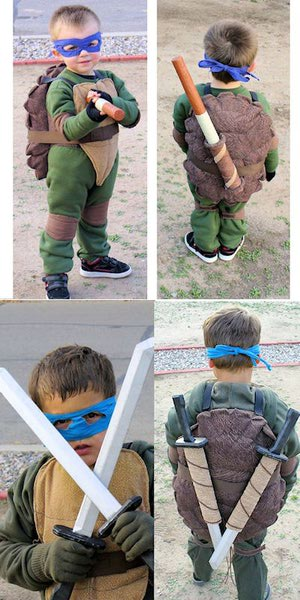 Found on familycrafts.about.com
Want to make this ninja turtle costume?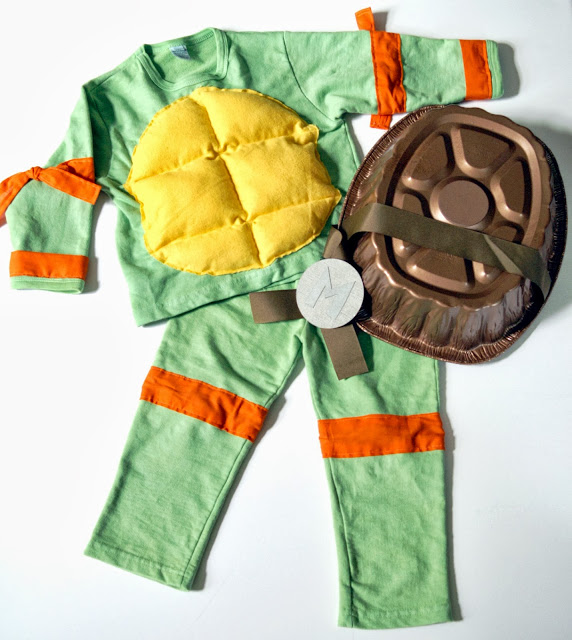 CHILD Teenage Mutant Ninja Turtle Costume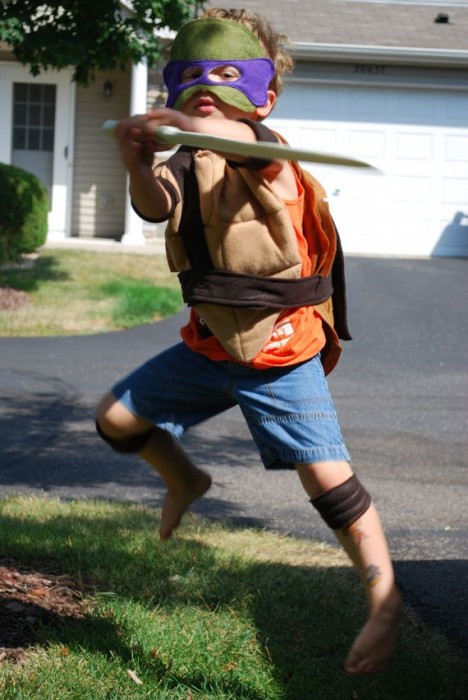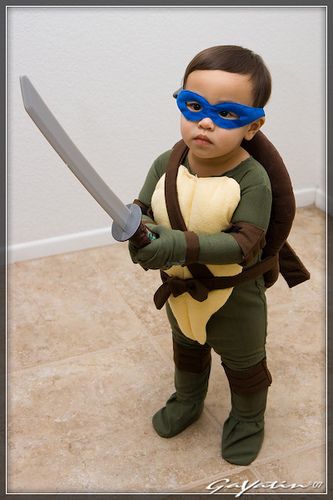 TEENAGE MUTANT NINJA Turtle Tutu Dress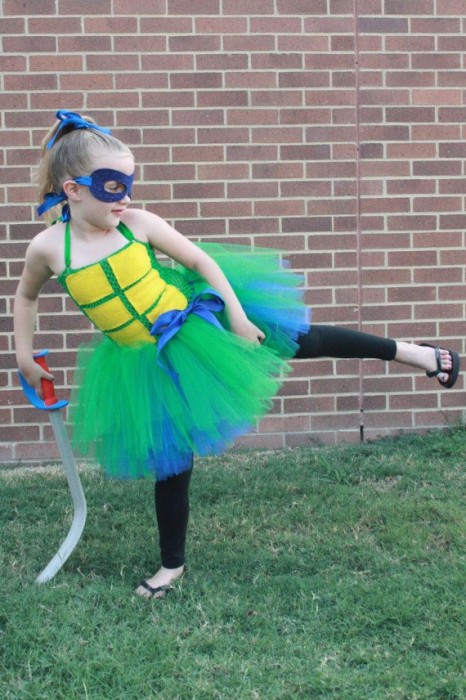 diy Ninja Turtle Costume for a child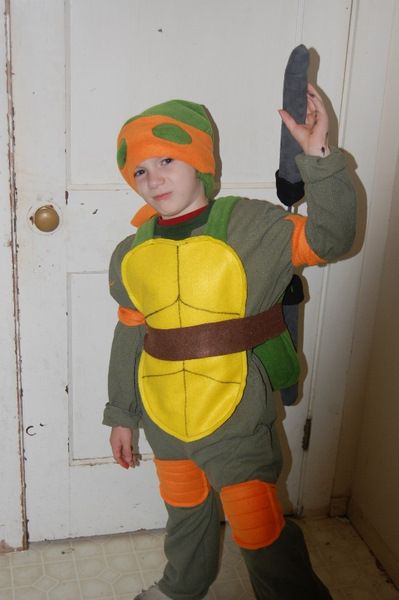 TMNT Costumes for Babies
Babies look cute, but dress them as Ninja Turtles now they are cute and potentially dangerous.
Make infant turtle costume

Found on oneprojectatatime.blogspot.com
ninja turtles costume for my 7 month old girl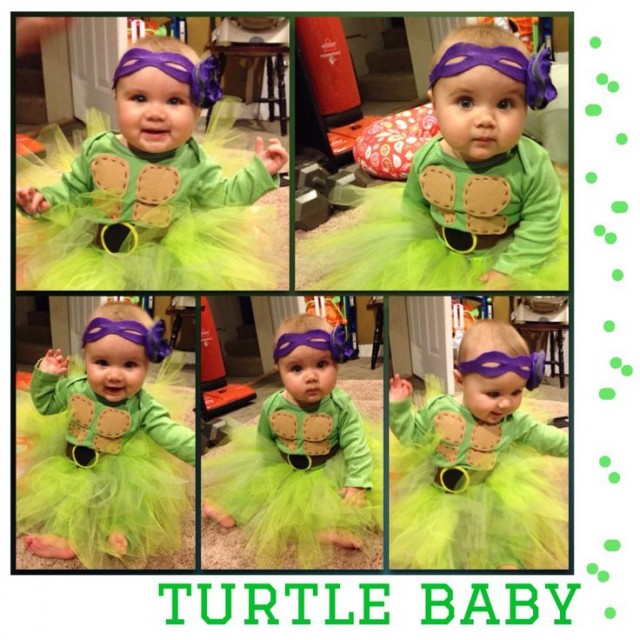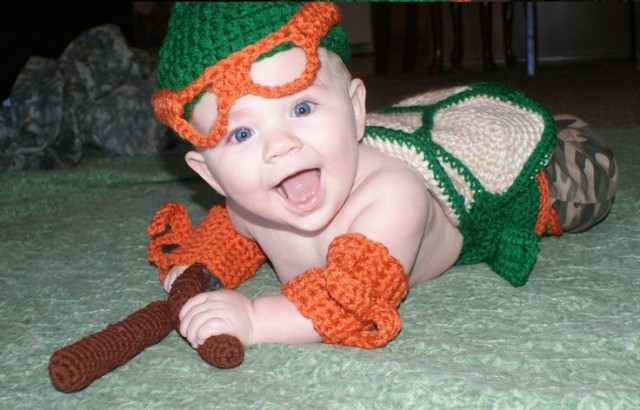 TMNT Costume for baby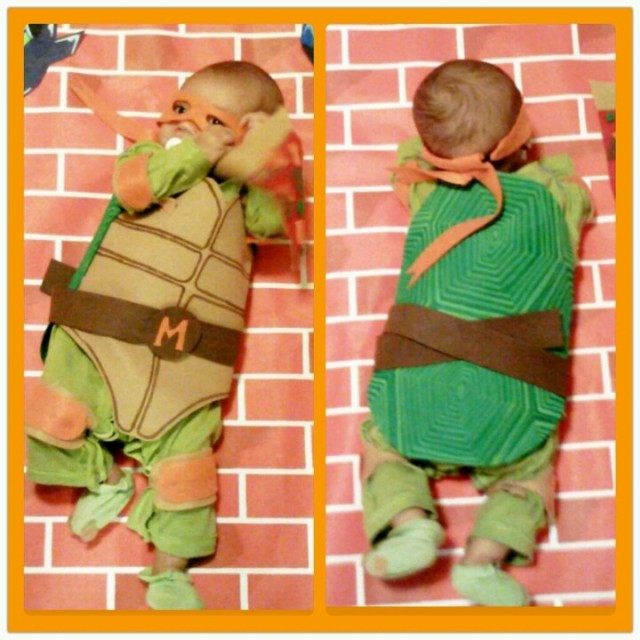 WTF DIY Teenage Mutant Ninja Turtle Costumes
Sometimes it gets strange, even for a TMNT costume idea.
DIY Teenage Mutant Ninja Stormtrooper Costume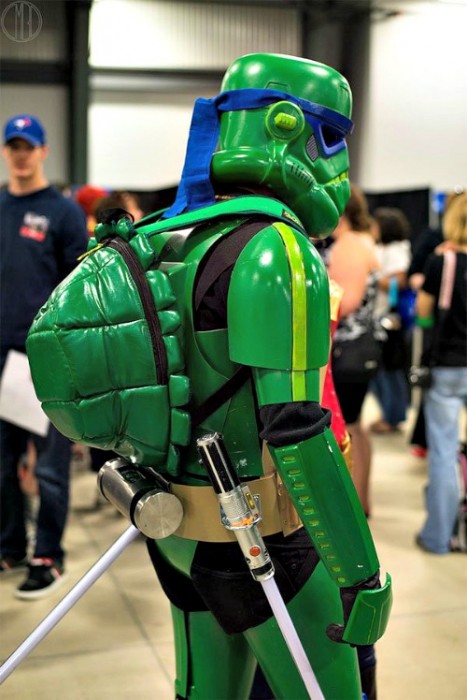 Crochet Ninja Turtle Costume.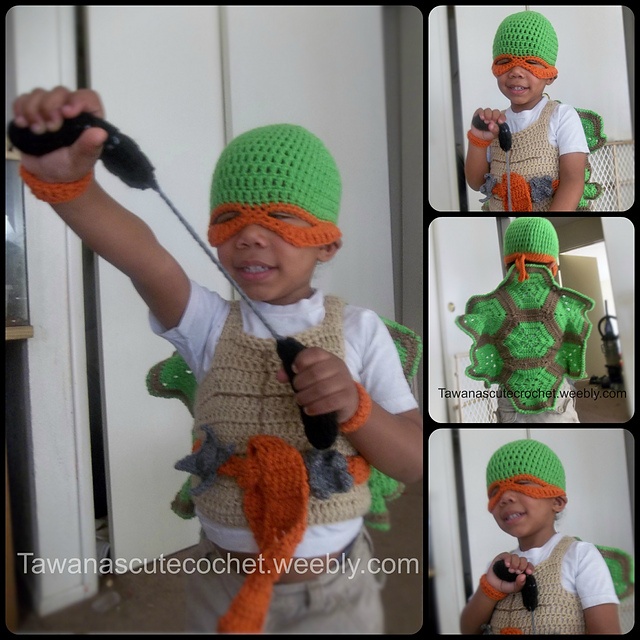 April O'Neil Homemade Halloween costume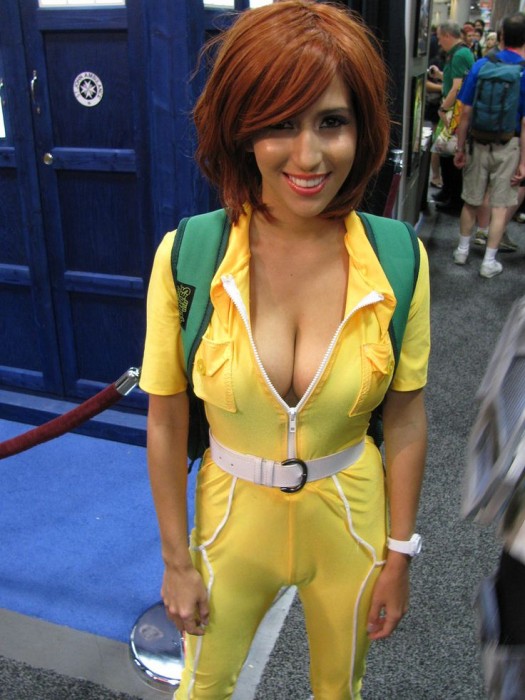 Bad DIY Teenage Mutant Ninja Turtle Costume Ideas
Sometimes a low budget, poor planning or just lack of time makes for a bad costume and here are some bad TMNT costume ideas to prove the point.
Cardboard does not make a great turtle shell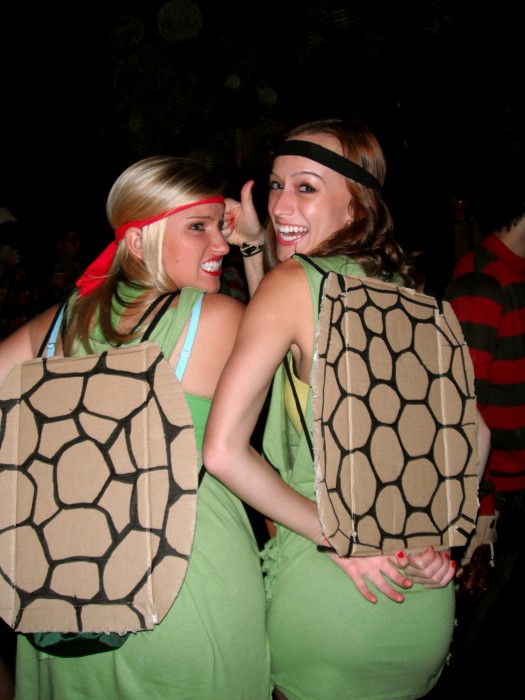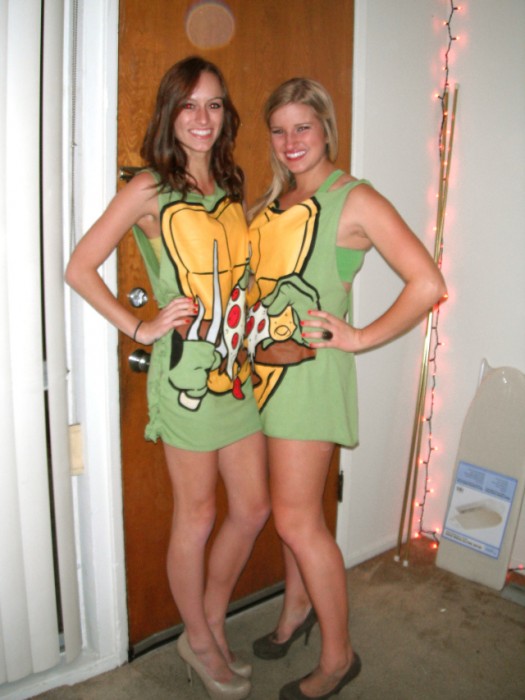 Source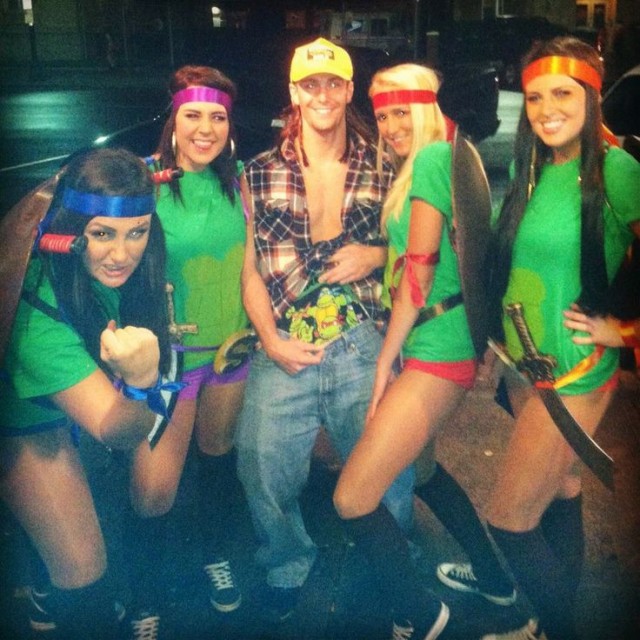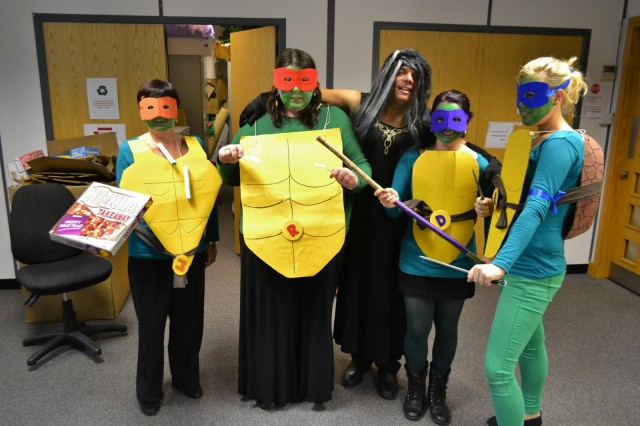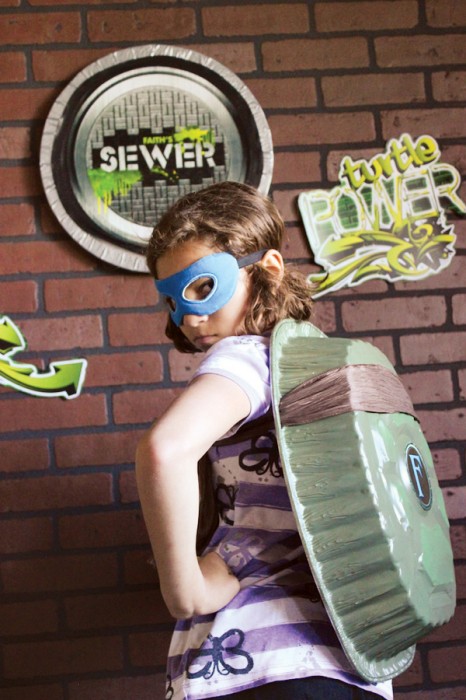 Obviously not a DIY costume, but the look great, but maybe not so much like turtles, ninjas, kinda…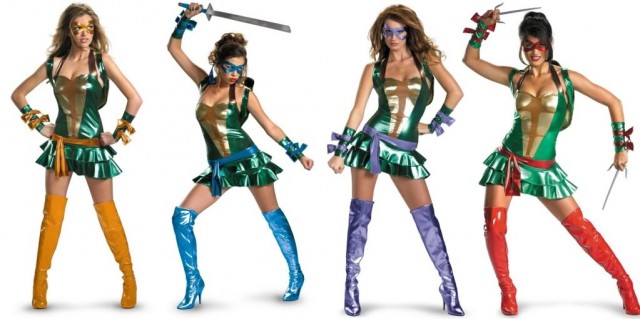 C for Effort but B for cute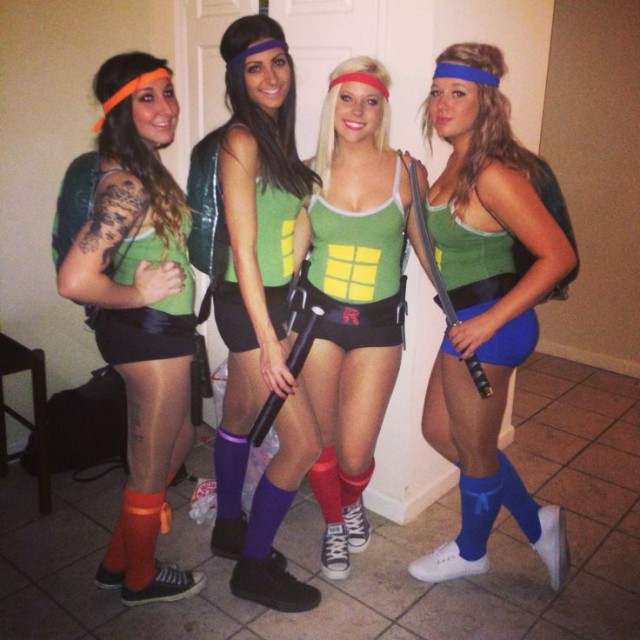 I am going to be a ninja turtle this year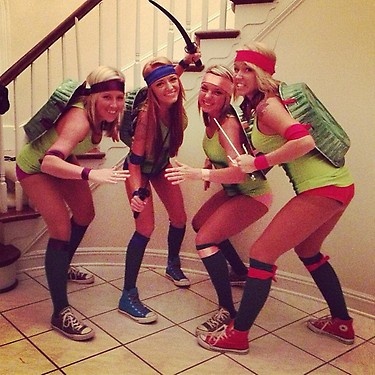 And don't forget about Shredder.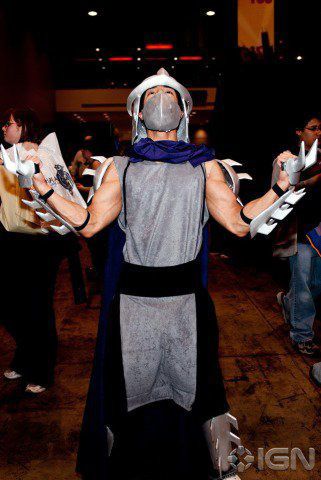 Here is out to make this costume.
Sexy female shredder cosplay costume. Instructions here.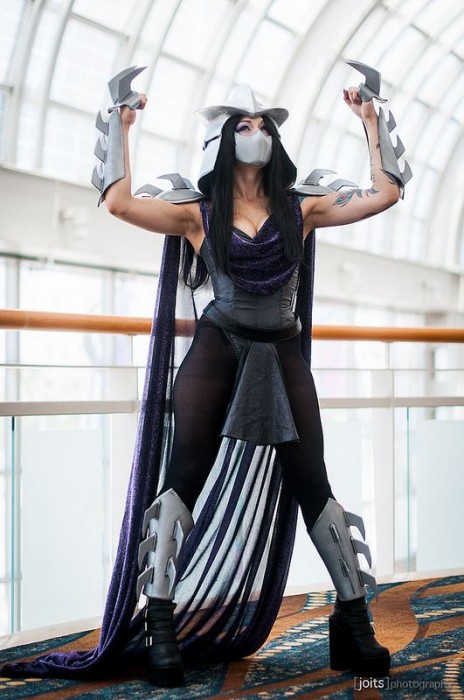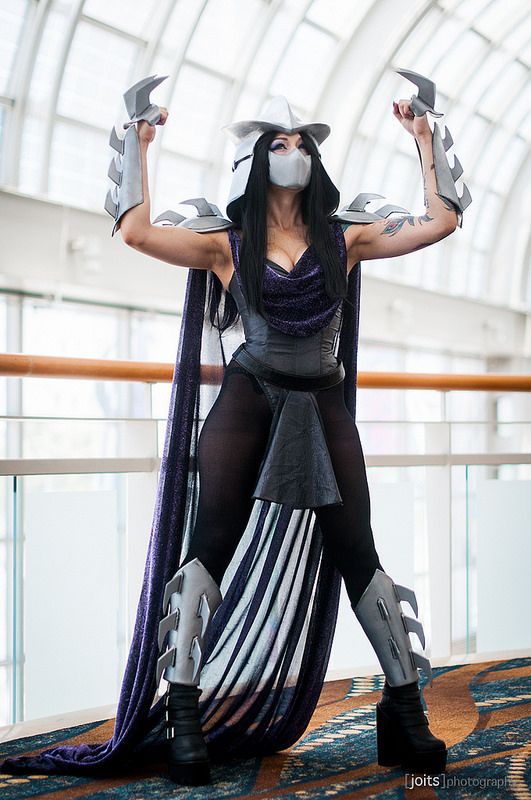 And, of course, a Splinter the Rat costume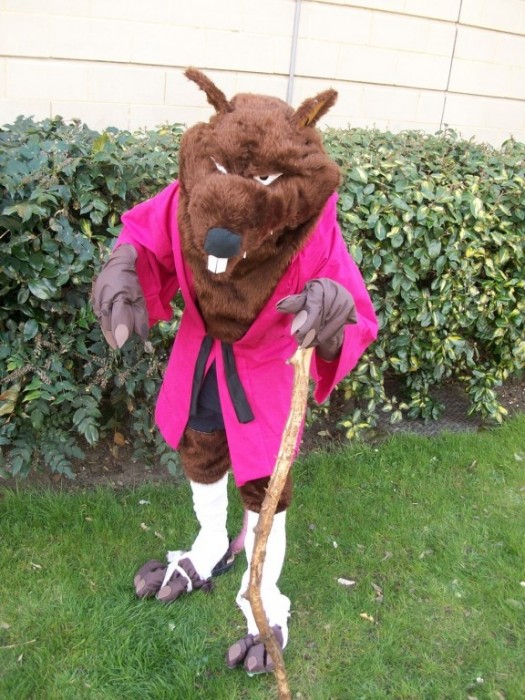 Well, that is the end, we hoped you enjoyed this large collection of TMNT costumes and we look forward to seeing what comes up this year for Halloween.
If turtles don't do it for you this Halloween and you have a significant other, take a look at the couples costumes for Halloween post we made.
Newly added costume, sadly no DIY instructions for Karai TMNT Costume