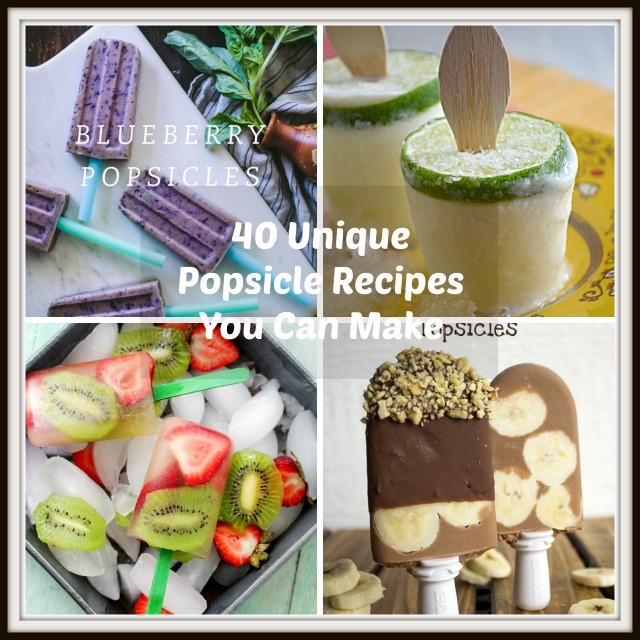 What better summertime treat is there than the popsicle? A frozen bar of chocolate or fruity goodness is perfect poolside, at the beach, or just coming in from running across the sprinkler. Year after year we are given the offered the same choices from major commercial retailers. We found you 40 delicious and unique homemade Popsicle recipes – from healthy Popsicle, alcoholic Popsicle and even ones that are perfect for an indulgent treat. Why not mix it up with some of these delicious homemade concoctions of your own? Looking for freezers to store you Popsicles, click here.
Root Beer Float Popsicles
Tastes like nostalgia.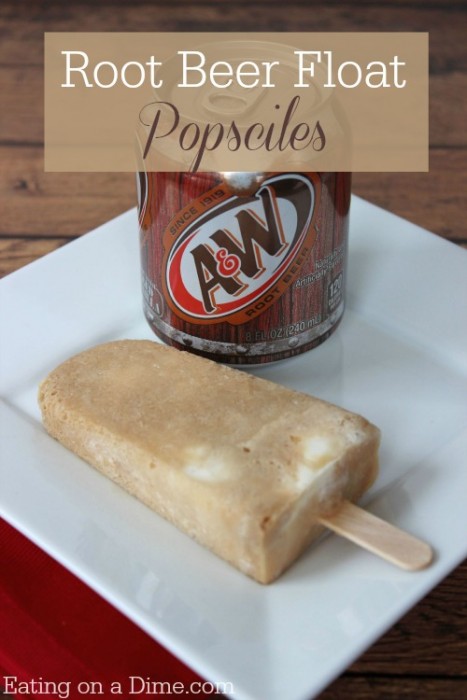 ...
Strawberry Banana Popsicles
A great flavor combination on a stick.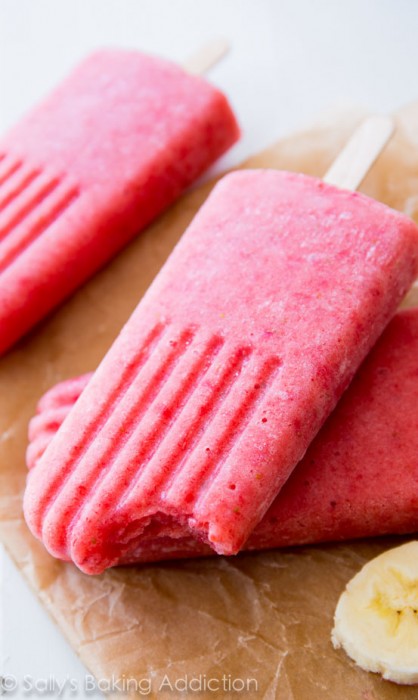 Lemon Pie Popsicles
Tart and sweet is a always a good recipe for a Popsicle.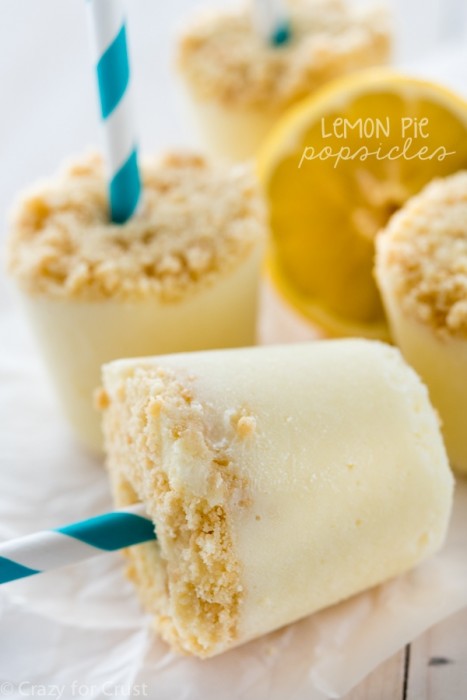 Yogurt Parfait Popsicles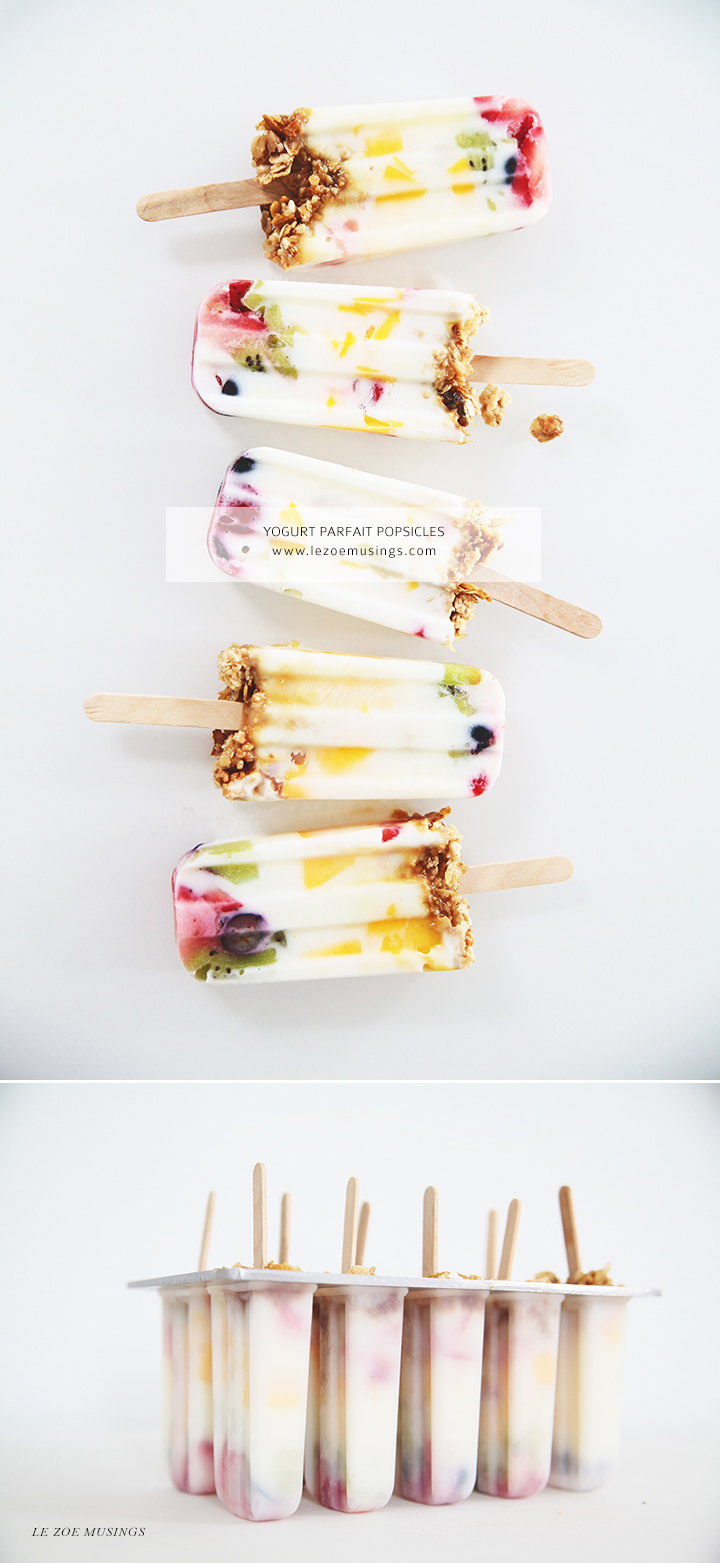 Located at LeZoeMusings
Hawaiian Cream Popsicles
No need to travel to Hawaii, get your tropical popsicle and dream away.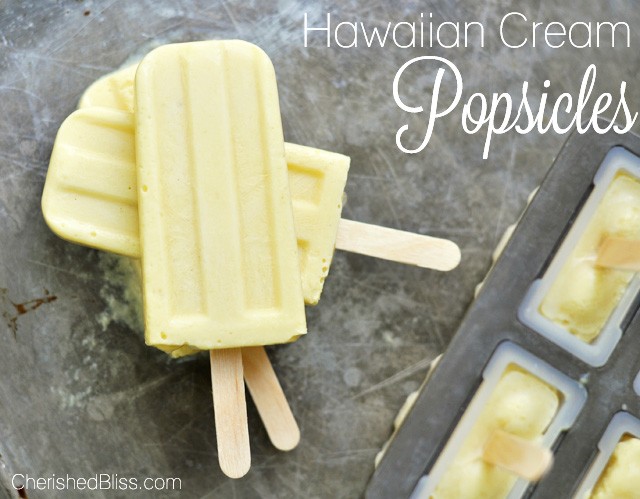 Watermelon Yogurt Pops
Anything more refreshing than watermelon on a stick?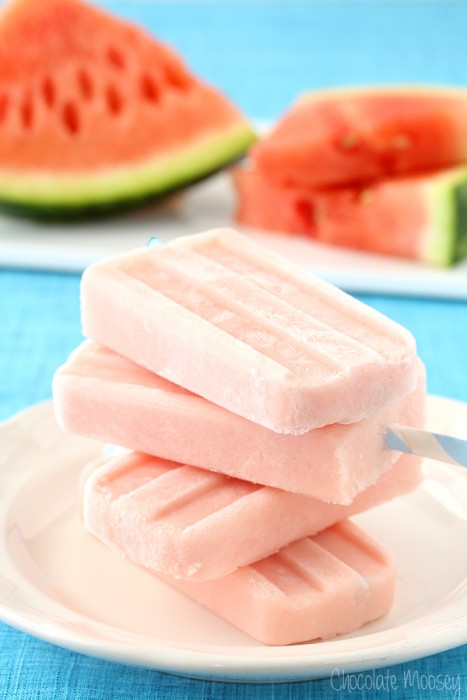 From ChocolateMoosey
Cookies and Coconut Cream Popsicles
Yes, your dreams have come true. Oreos are now being used in a popsicle.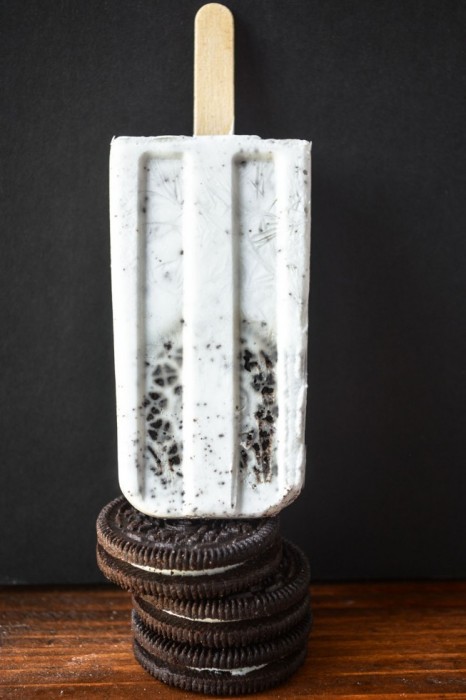 Strawberry Mango Chia Popsicles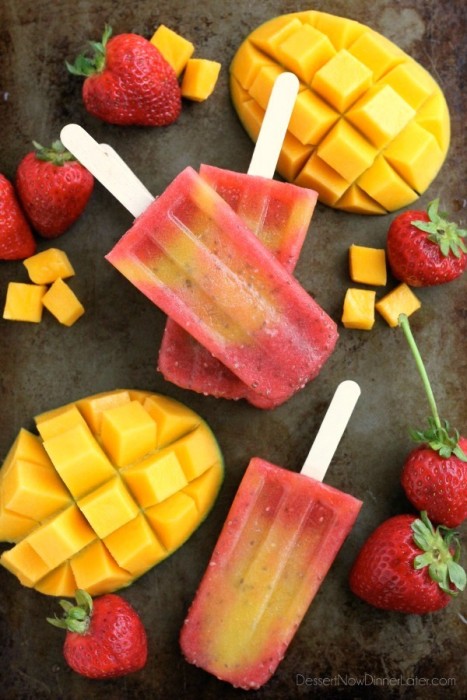 Coconut Cream Popsicles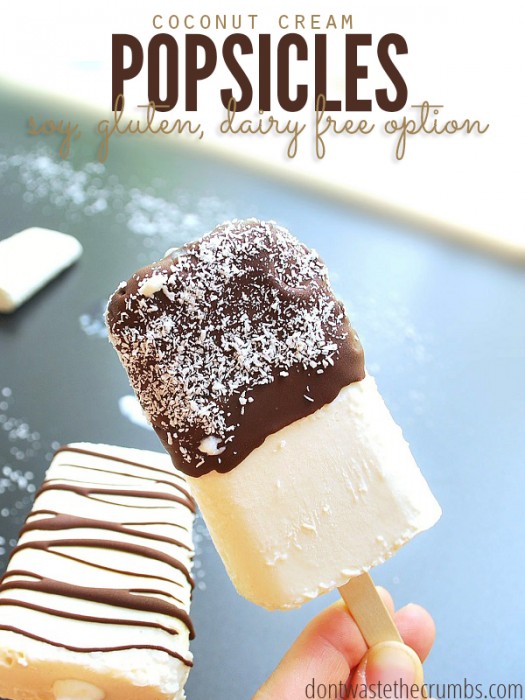 From DontWasteTheCrumbs
Pineapple Orange Banana Popsicles
Delicious popsicles with bright colors your children will love.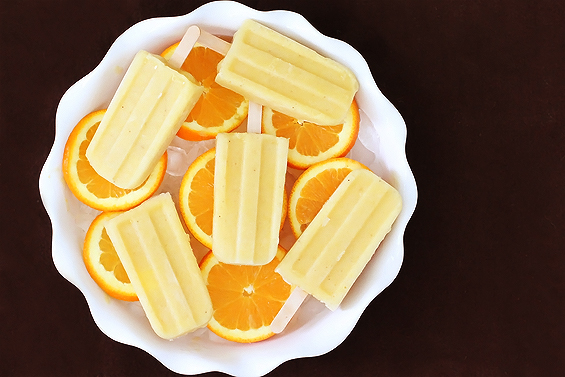 Watermelon Popsicles
You know these taste good, but look at how amazing these multi-tiered Popsicles look. Just like a watermelon Popsicle should look.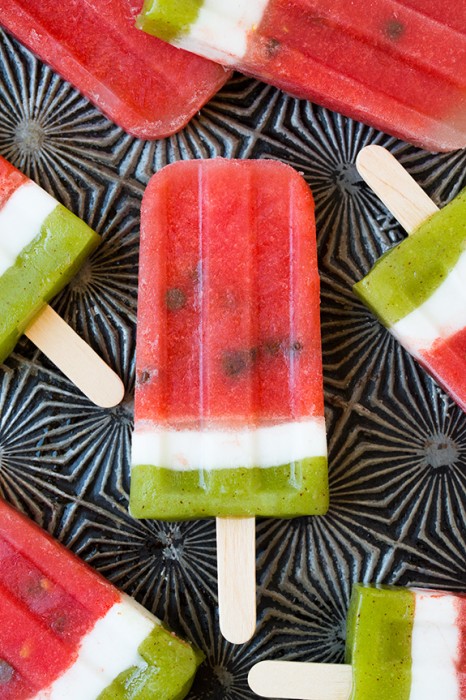 Located at CookingClassy
Berry Healthy Coconut Milk Popsicles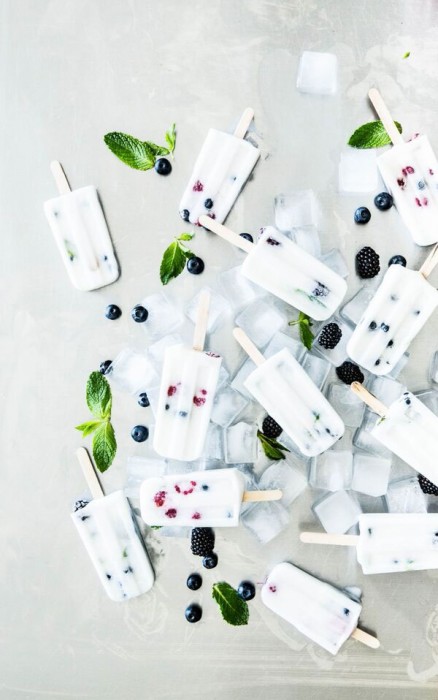 Located at Apartment34
Coconut Peach Creamy Popsicles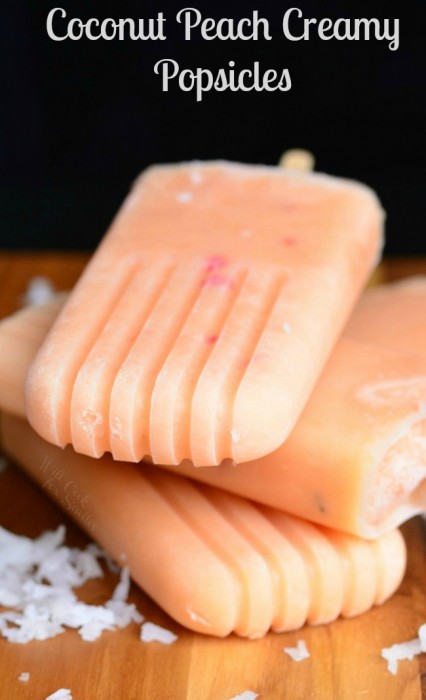 From the36thAvenue
Marbled Strawberry Coconut Popsicles
These popsicles are practically works of art. Yes, they look like fine Italian marble, but you can eat them!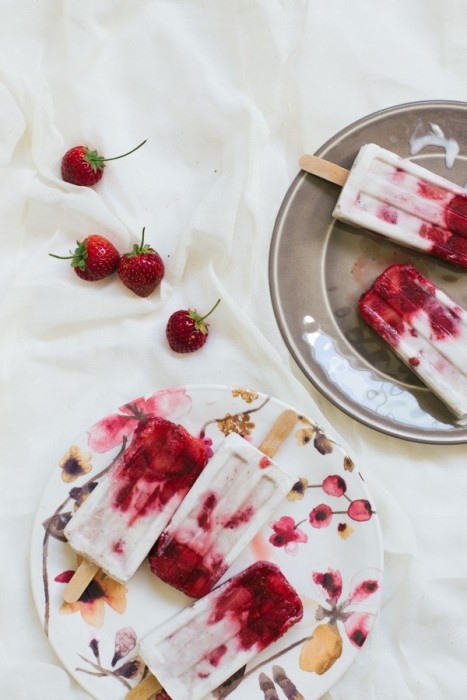 4 Ingredient Raspberry Sangria Popsicles
Something for the adults, a red wind popsicle for taking your glass wine in frozen form.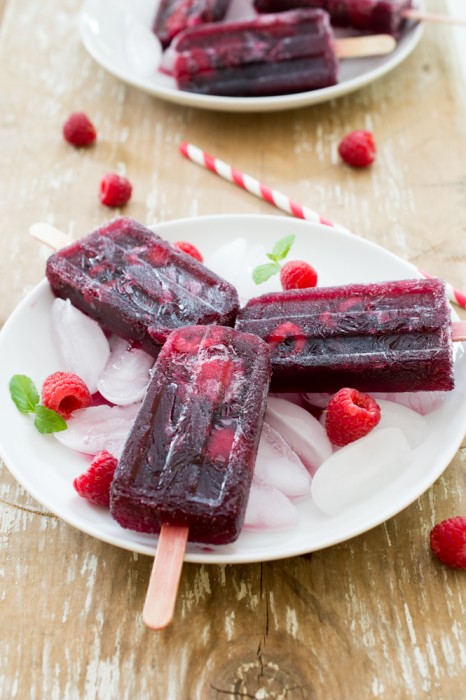 From ChefSavvy
Costa Rican Watermelon Mojito Popsicles
Adult popsicles continue.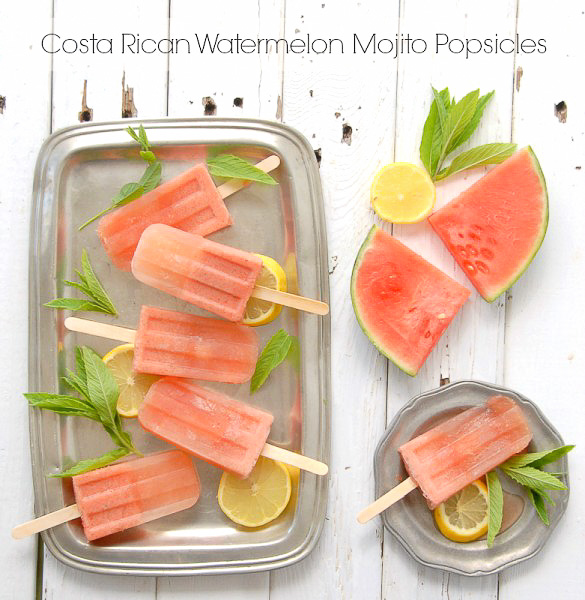 Tropical Tequila Sunrise Popsicles
Oh man, a tequila popsicle? If anyone makes this, please tell us how it was in the comments below.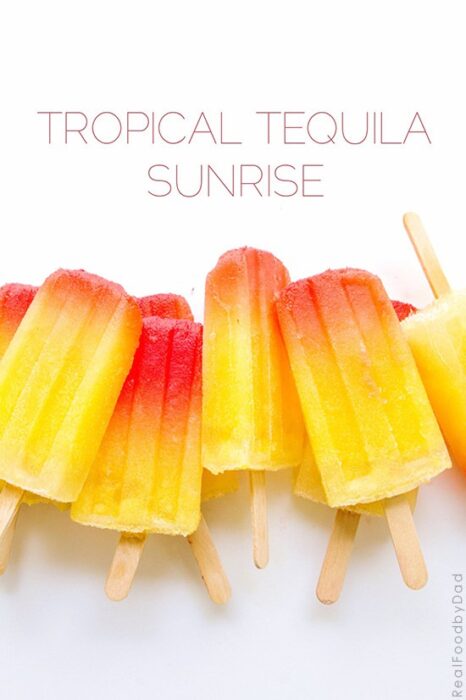 Creamy Margarita Popsicles
Okay, this is so cute. Adding the lime at the top is a great idea for a margarita popsicle and the salt is making my mouth water. Or try sugar for sweet on sweet.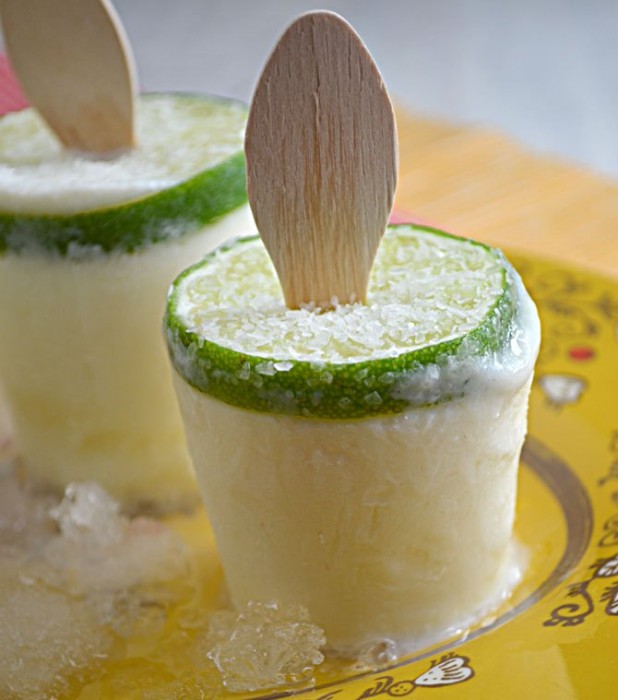 At HostTheToast
Peach Sangria Popsicles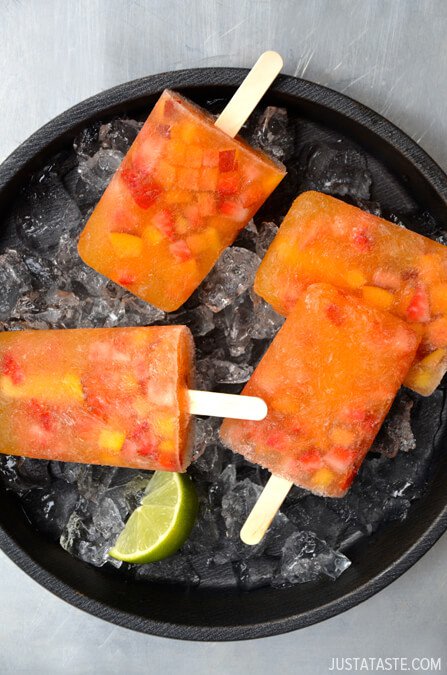 From JustATaste
Mint Julep Popsicles
For the fine young Southerners, the mint julep Popsicle is sure to please.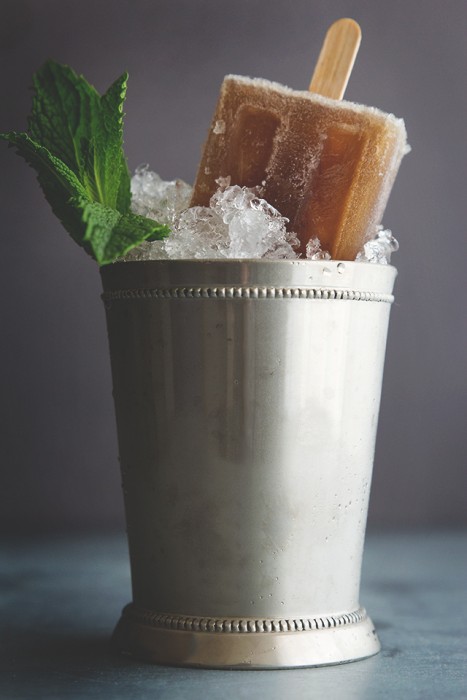 At HonestlyYum
Mango Chia Popsicles
The taste of Chia in a popsicle is unique, but the mango brings it all home.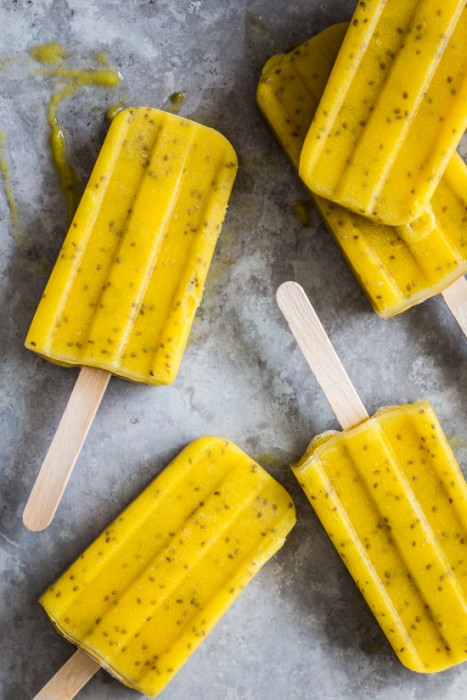 From JellyToastBlog
Chia Coconut Pudding Popsicles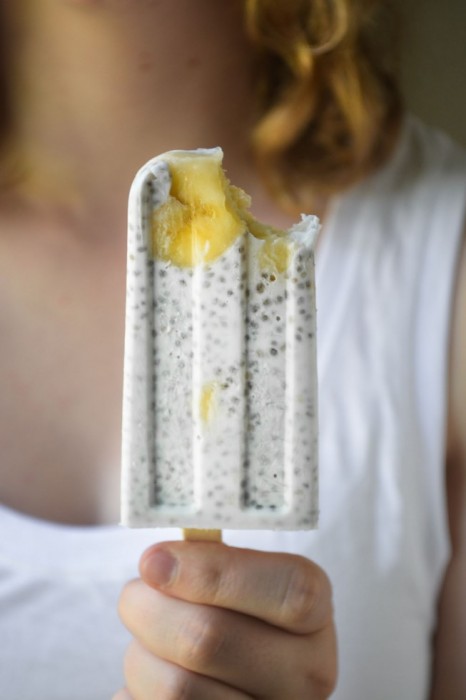 From ViewFromGreatIsland
Pineapple Cream Popsicles
A simple homemade recipe for pineapple popsicles.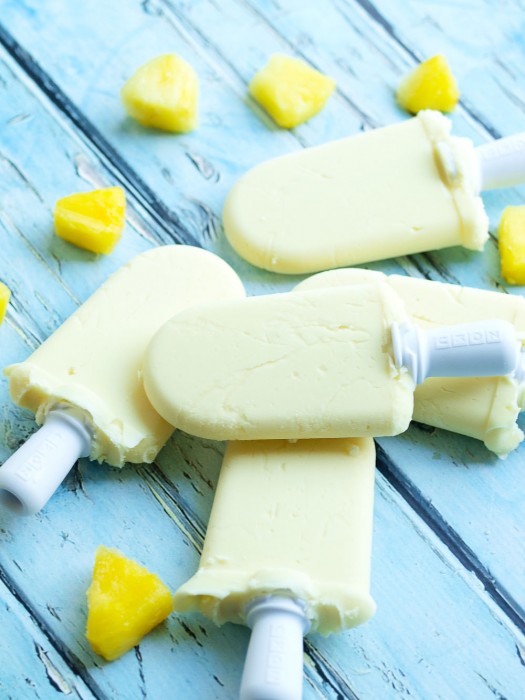 Avocado Coconut Popsicles
Get healthy with avacado and coconut. Hard to believe this is good for you, wonder how it tastes.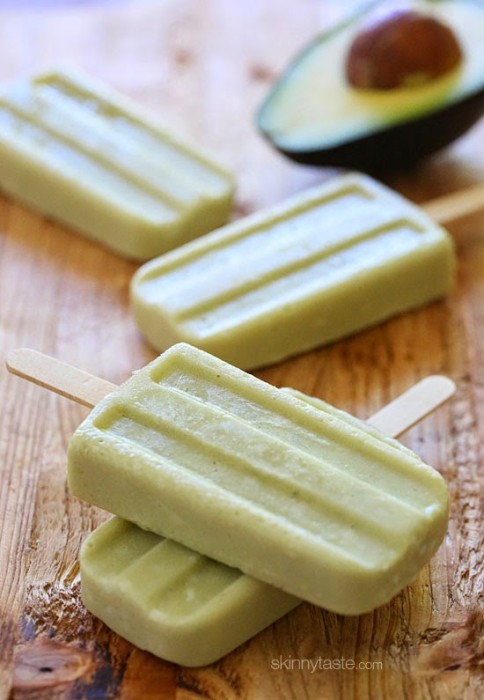 From SkinnyTaste
Mint Chocolate Popsicles
I don't like mint in my chocolate, but I included for the millions of you who do love this flavor combination.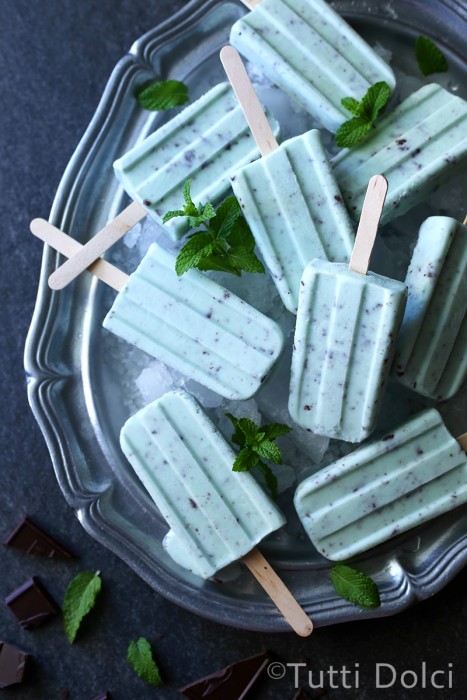 At Tutti-Dolci
2 Ingredient Pina Colada Popsicles (non-alcoholic)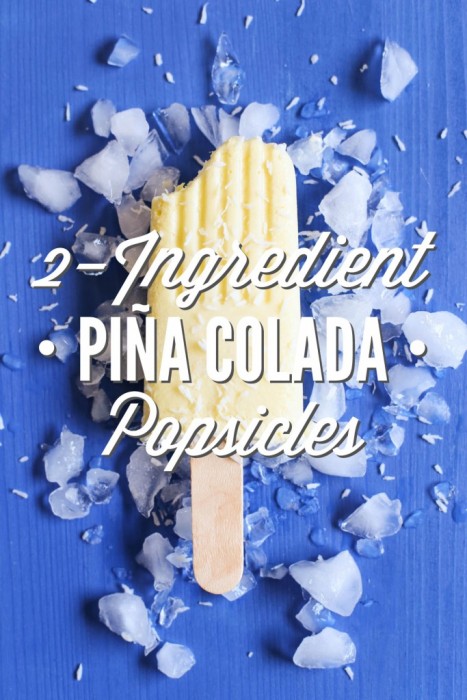 Located at LiveSimply
3 Ingredient Orange Creamsicle Popsicles
Remember elementary school and getting a Dreamsicle or Creamsicle? No? Poor you. Make your own now.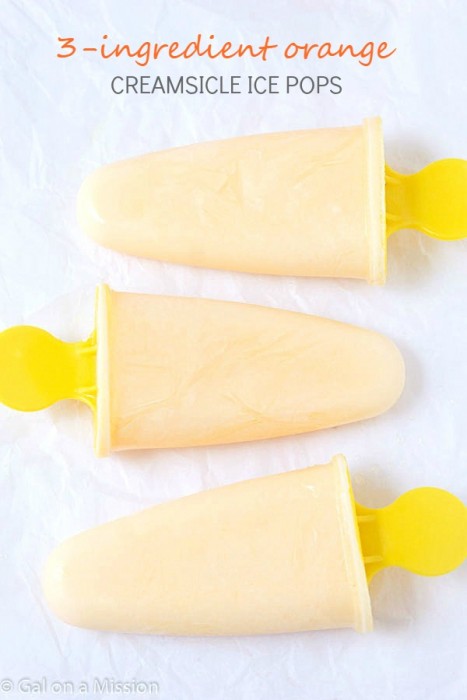 From GalOnAMission
Peaches and Cream Popsicles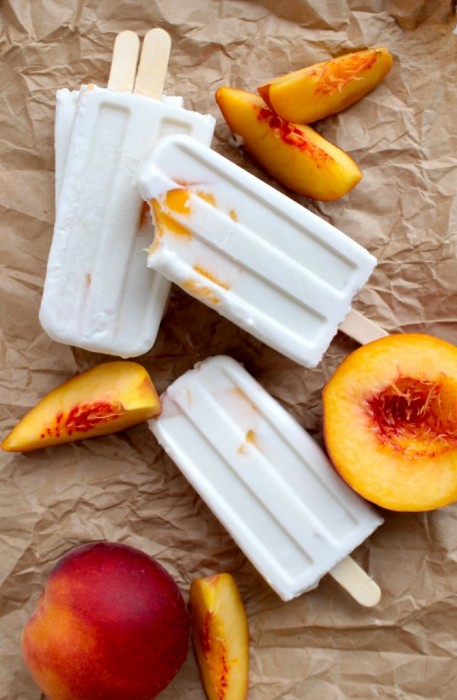 Iced Coffee Popsicles
Too hot for coffee, then try a iced coffee popsicle to keep cool. Not for the kids, unless you like them running with caffeine pops.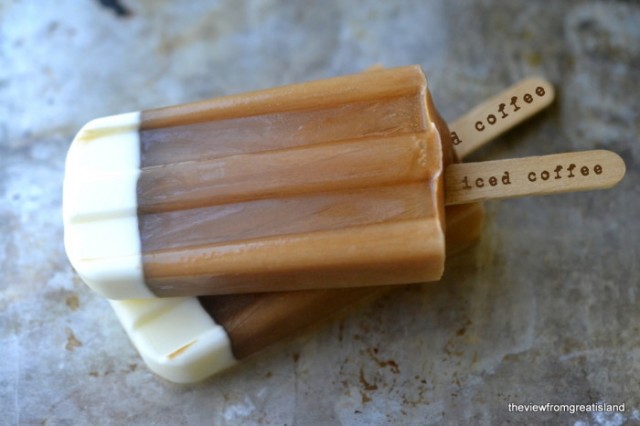 From ViewFromGreatIsland
Raspberry Popsicles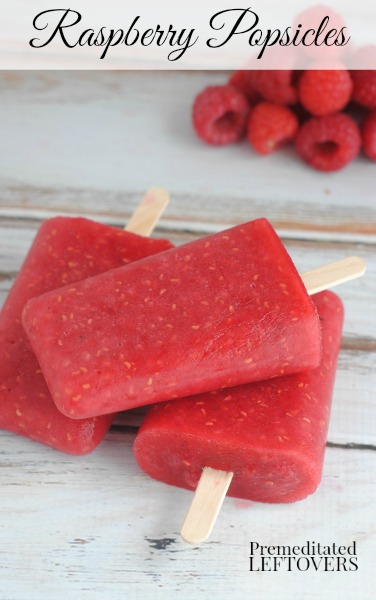 Strawberry Kiwi Popsicles
Another popsicles too pretty to eat, but I'll force myself to eat it anyway. Fruit and popsicles are a great match.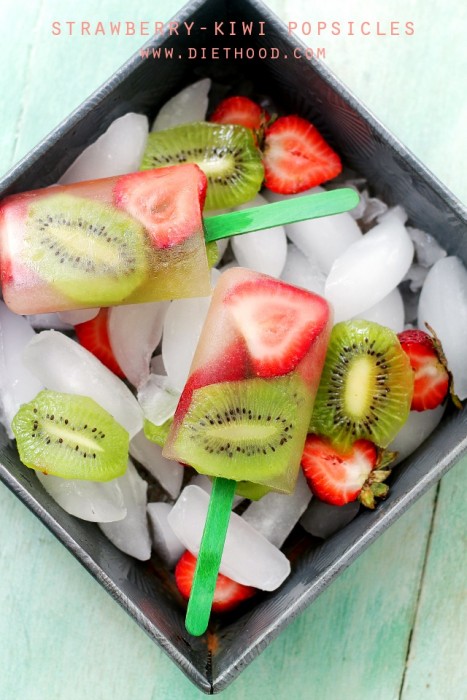 From Diethood
Blueberry Popsicles
My mouth is watering at this one. Looks good, tastes good, is good for you.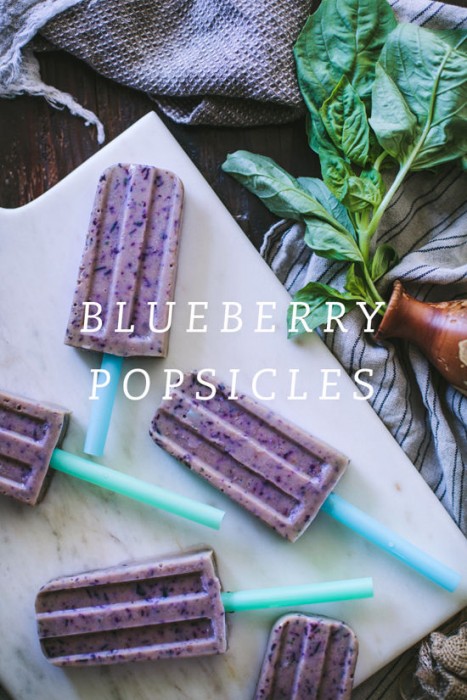 Butterscotch Popsicles
You can't even buy a butterscotch Popsicle. You would be making a Popsicle that is impossible to buy from a store. Do it!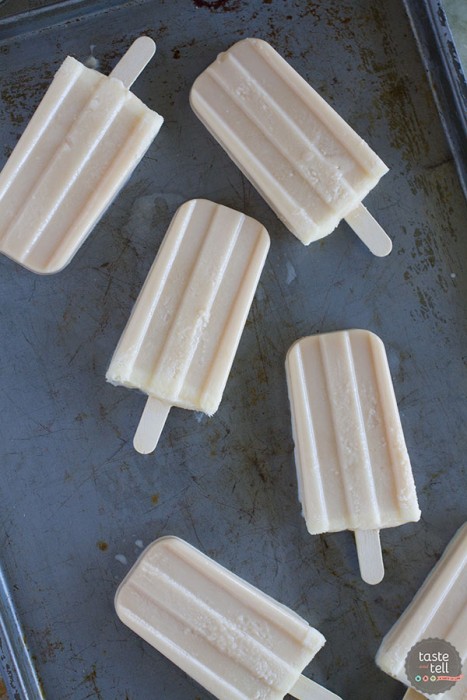 From TasteAndTell
Berry Lemonade Popsicles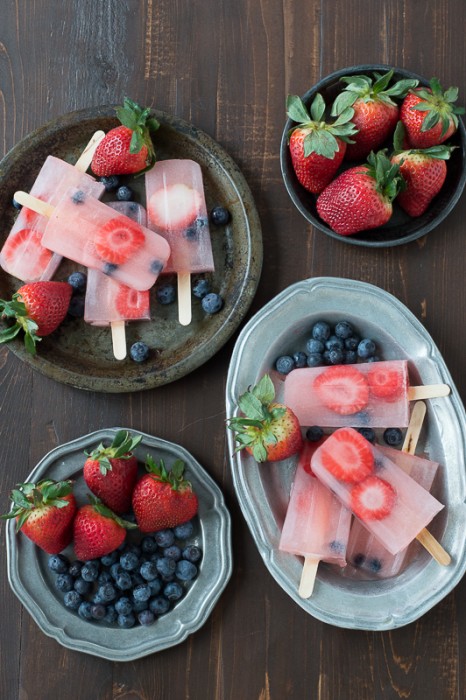 Chunky Monkey Popsicles
wow, this looks so tasty, I can't wait to try this one. Chocolate and bananas ae always a nice food combination.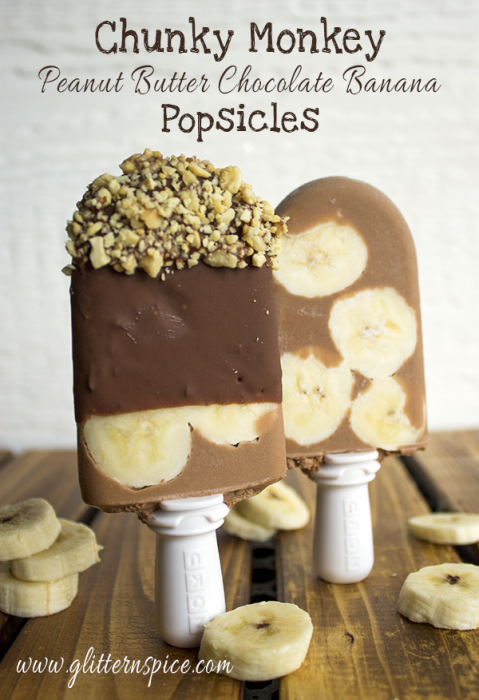 Located at GlitterNSpice
Easy Chai Popsicles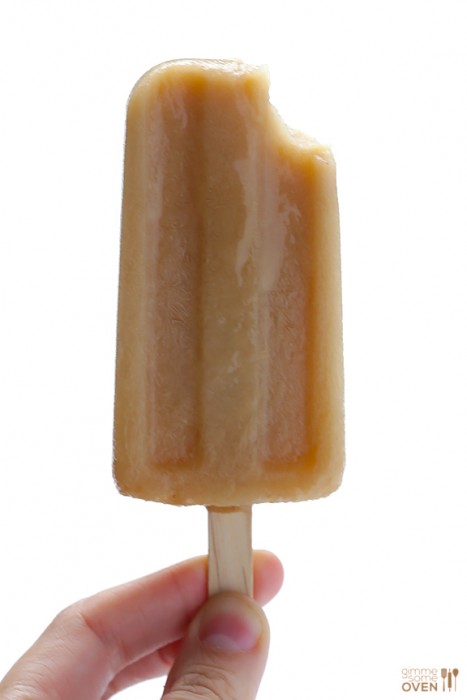 From GimmieSomeOven
Lemonade Cucumber Spa Popsicles
Cucumber in a popsicle? I'm game to try it. It looks beautiful. Almost too good to eat. Almost.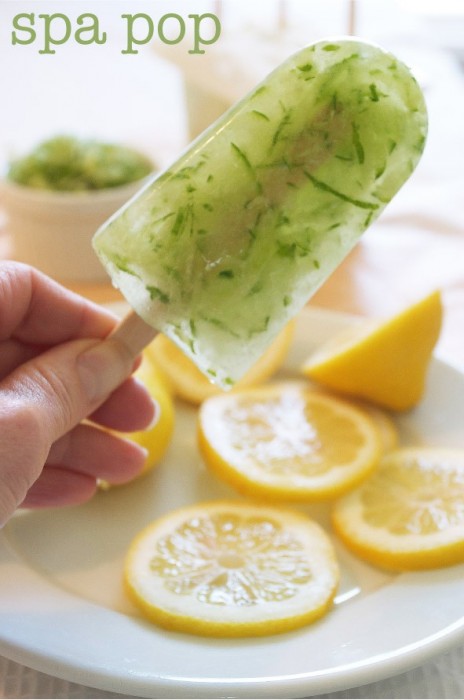 Easy Coffee Popsicles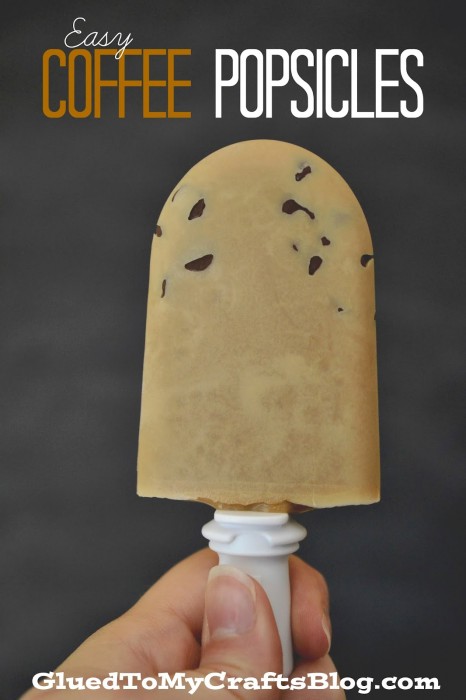 From GluedtoMyCraftsBlog
Red White and Blueberry Yogurt Popsicles
Make this for July the Fourth and you'll be the hit of Independence Day with this USA, flag looking popsicle.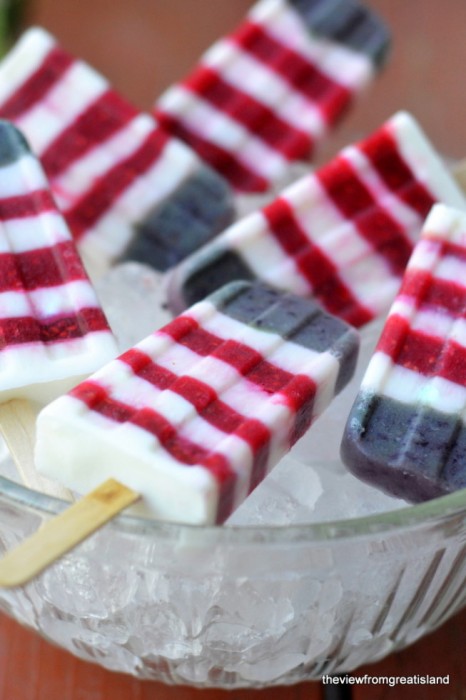 Located at TheViewFromGreatIsland
Nutella Popsicles
You had me at Nutella. Nutella is great anyway, but make it a popsicle I lick for a few minutes and I'm a happy camper.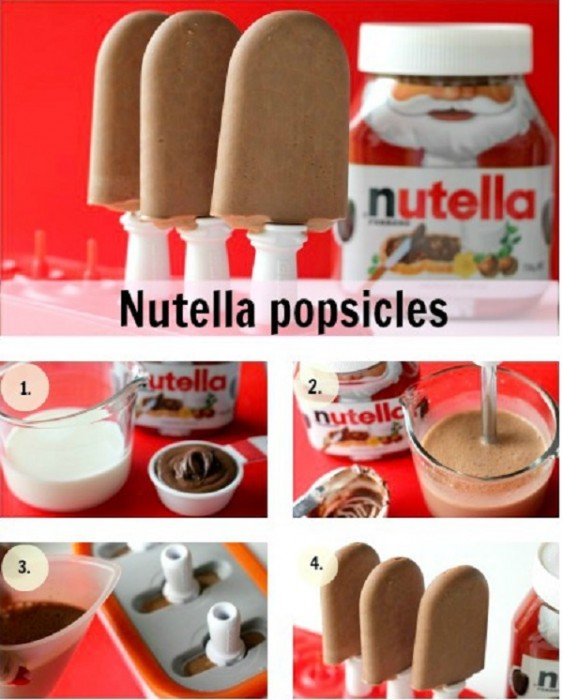 From InteriorDesignWiki
And that is a great way to end this list of popsicles you can make at home. Please feel free to add any additional homemade popsicle recipes in the comments, we would love to see what you have done. And if you try to recreate any of these, please also include that as well. It is only March, so we are a bit ahead of hot weather, but now you'll be ready to make your own frozen treats that are better than store bought and healthier too!