Hello, DIYers!
With the arrival of December, the countdown to the most wonderful time of the year begins, and what better way to mark the days leading up to Christmas than with a DIY advent calendar? In "39 Awesome Advent Calendars to Make Yourself this December," we invite you to embark on a creative and festive journey to craft your very own unique and exciting countdown to the holiday season.
Advent calendars have been a beloved tradition for generations, offering a daily dose of anticipation and excitement. They not only capture the spirit of the season but also allow you to infuse your personal touch and creativity into the festivities. Whether you're a seasoned DIY enthusiast or a novice looking for a fun holiday project, this compilation has something special for everyone.
We've scoured the craft world to bring you a diverse range of ideas, from traditional designs to modern and unconventional creations. You'll find calendars made from a variety of materials, including paper, fabric, wood, and more, each offering a different way to celebrate the joy of the season. The best part? You get to tailor these calendars to your tastes, preferences, and the preferences of your loved ones.
So, prepare your craft supplies, warm up your creative spirit, and let's get ready to make this December unforgettable. Join us in discovering the joy of crafting your own advent calendar, a daily reminder that the holiday season is filled with surprises, giving, and cherished moments. Get ready to transform this December into a month of crafting and counting down to the most magical time of the year!
Happy crafting!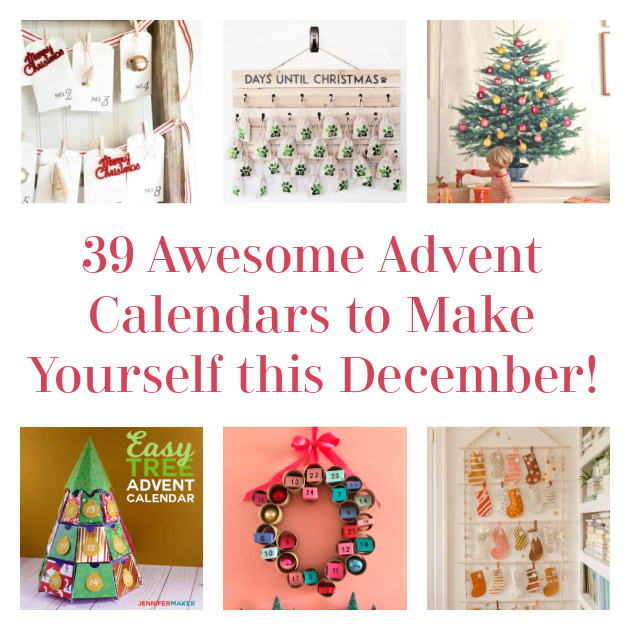 Wooden House DIY Advent Calendar
Add to the holiday décor with a little village filled with treats!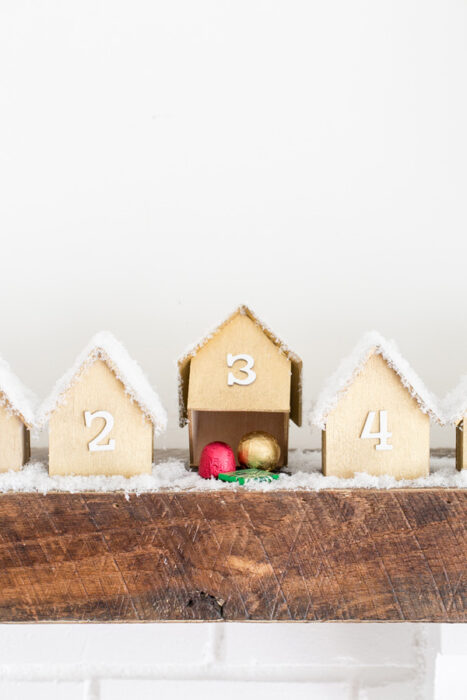 Found Sugar and Charm
Christmas Tree with Drawers Advent Calendar
How cute is this DIY tree with drawers?! It's perfect for some simple and useful holiday table décor!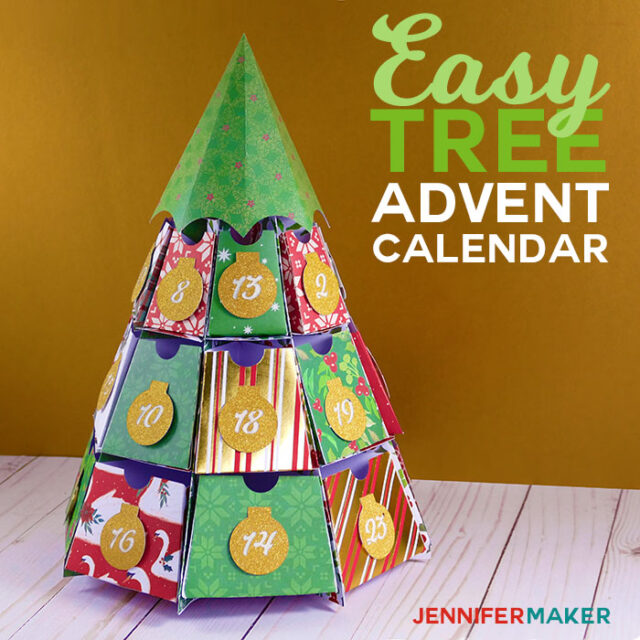 Found Jennifer Maker
Stocking Advent Calendar
This DIY advent calendar is simple, cute, and perfect for kids! Customize it to your liking!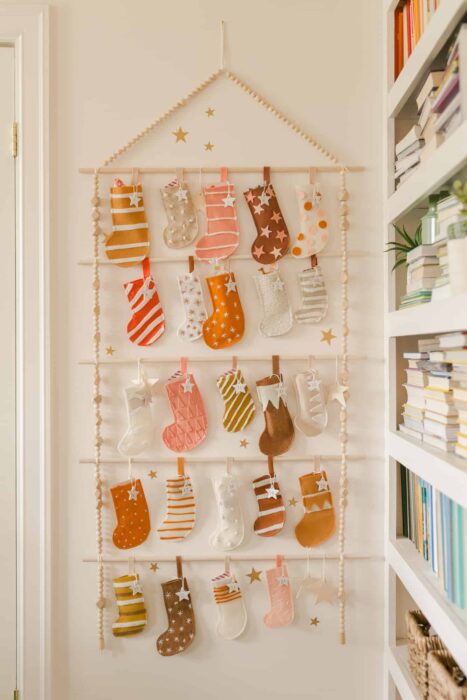 Found A Beautiful Mess
DIY Advent Calendar
Give this a try!
Found The Merry Thought
Tube Advent Calendar Wreath
This looks great, and it's such a smart idea!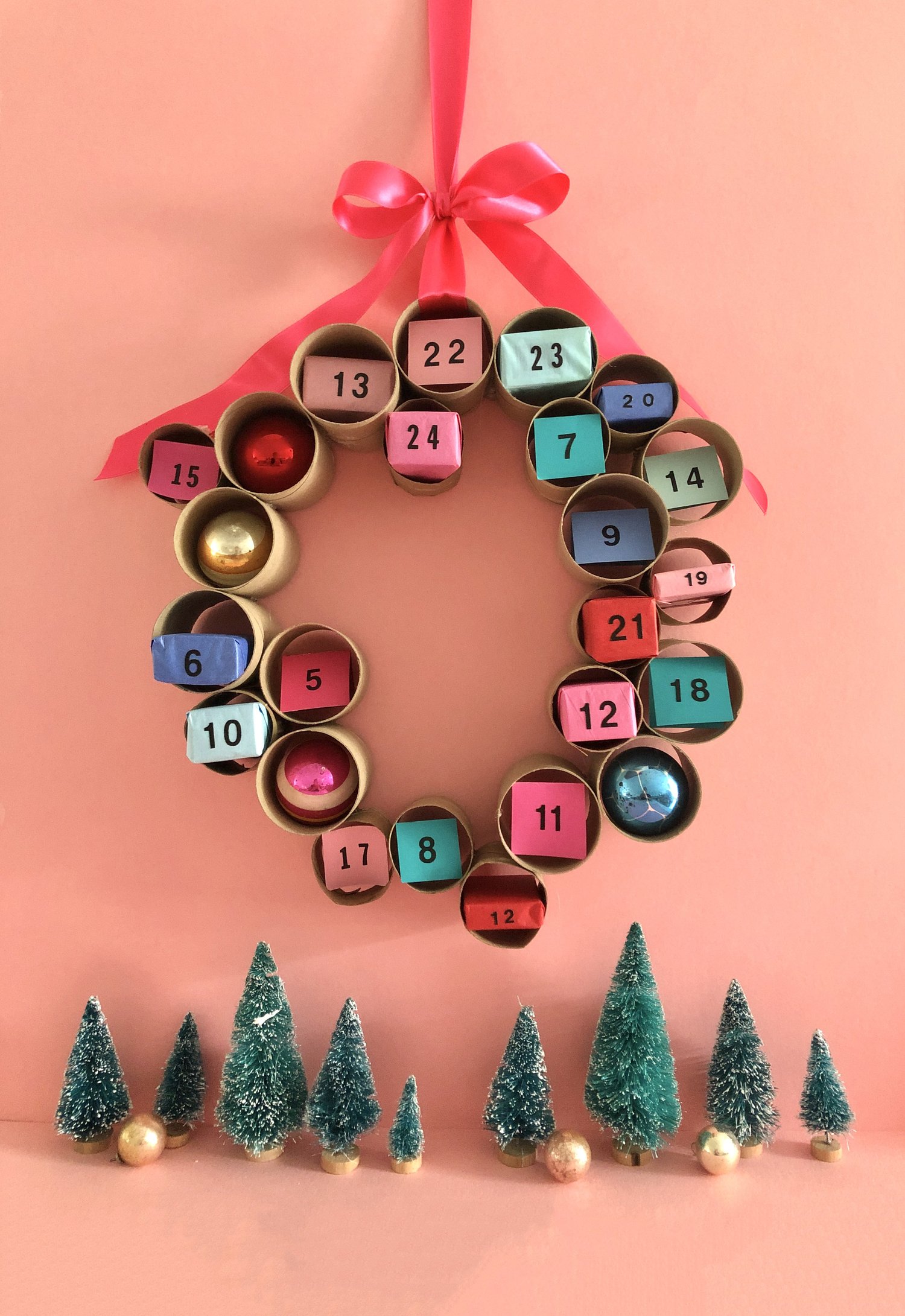 Found Super Make It
DIY Sips by Tea Advent Calendar
If you love tea, why not make this?!
Found Sips By
Punch Out Advent Calendar
This looks like fun!
Found It's Always Autumn
Pottery Barn Knockoff DIY Calendar
This is a gorgeous DIY that will last for years to come!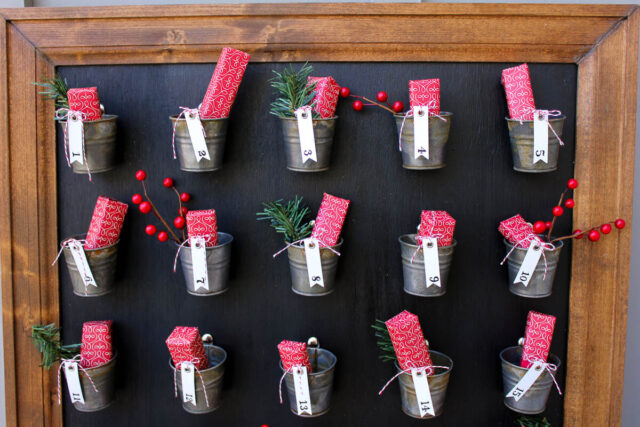 Found Make and Do Crew
Large Ornament DIY
If you're at a loss for how to decorate your tree, why not try this large kid-friendly DIY?!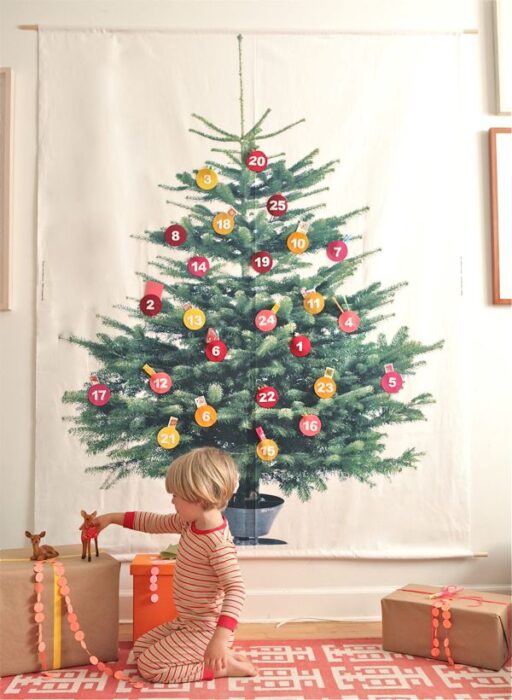 Found Oh Happy Day
Star Garland Advent Calendar
Make your advent calendar work twice as hard for your home! Not only will it help you count down to Christmas, it can double as festive garland!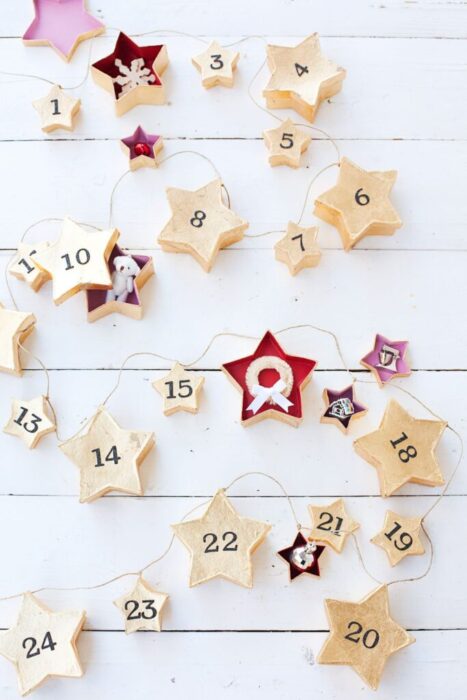 Found A Beautiful Mess
Swedish Style Hanging Advent Calendar
Add something exceptionally beautiful to your wall this holiday season by hanging this Swedish style hanging advent calendar!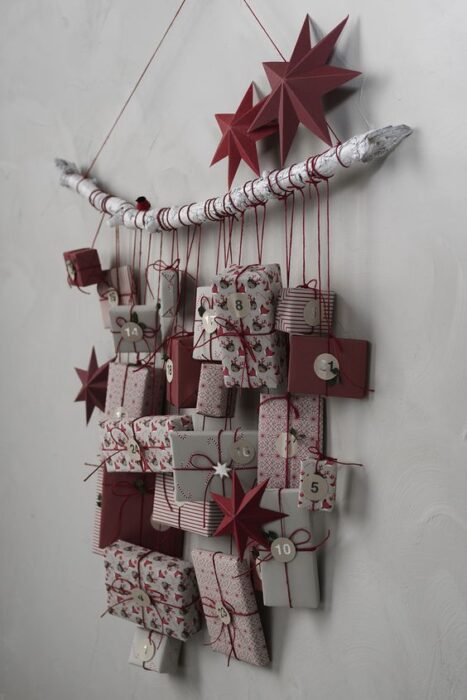 Found Panduro
Vintage Ladder Advent Calendar with Buckets
An interesting take on the traditional advent calendar. What do you think?!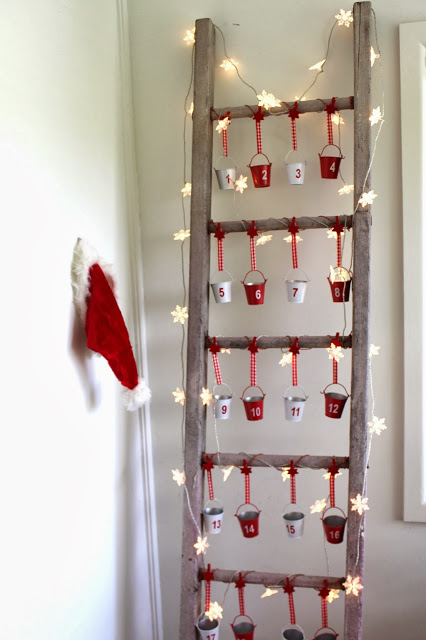 Found Desire Empire
Modern DIY Christmas Calendar
How stylish is this sleek, modern DIY Christmas Countdown!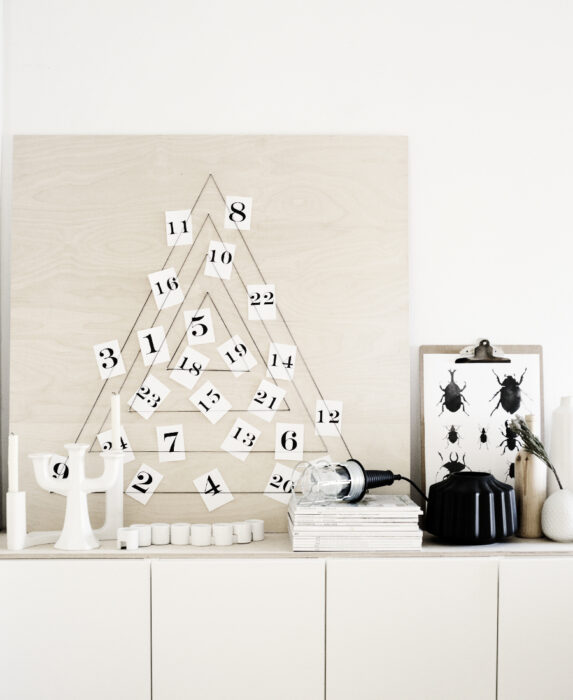 Found Weekday Carnival
Christmas Advent in a Jar
To do things a little differently, you can put your advent calendar into a jar!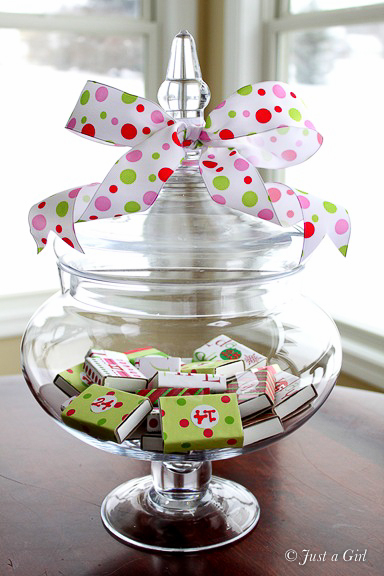 Found Just A Girl Blog
Holiday Gift Boxes
These cute holiday gift boxes are the perfect place to stash all sorts of goodies as you count down for Santa!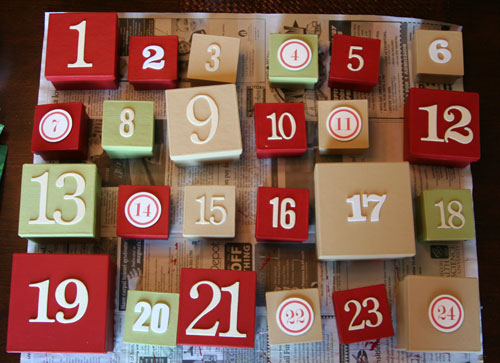 Found Ali Edwards Design
Magnetic DIY Advent Calendar
Add some festivities to your refrigerator with this awesome magnetic DIY calendar!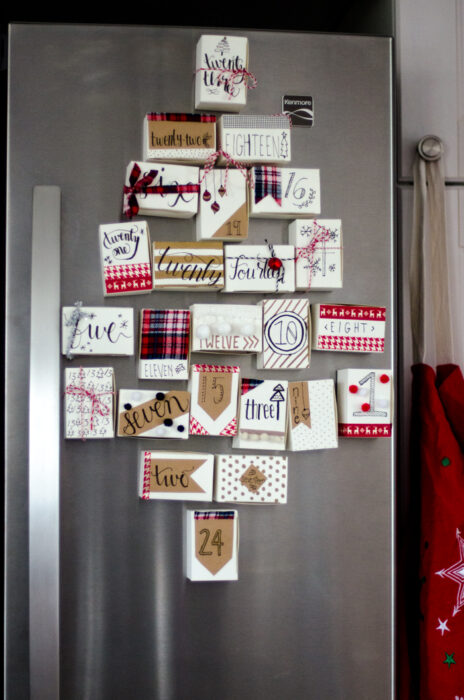 Found Lemon Thistle
DIY Dog Treat Advent Calendar
Christmas celebrations aren't just for humans! Your favorite pup will enjoy having treats counting down to the big day too! This DIY dog treat advent calendar is just the ticket!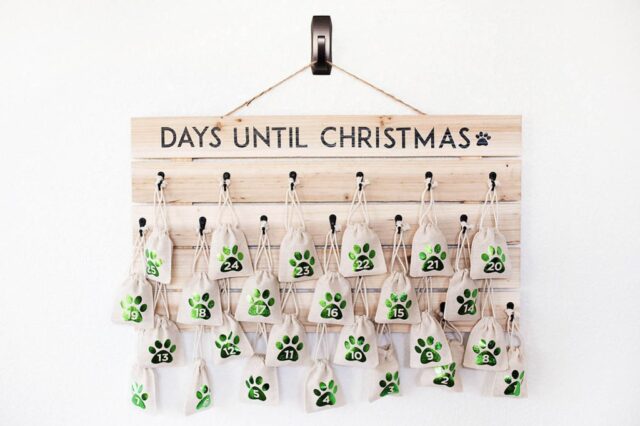 Found All For the Memories
Vintage Christmas Advent Calendar
How cute is this simple, vintage advent calendar? Will this be the one that you choose?!

Found Elle Claire Inspired
Up-Cycled Paper Towel Roll Advent Calendar
Start saving your paper towel rolls ASAP in order to create this great-looking, hanging advent calendar!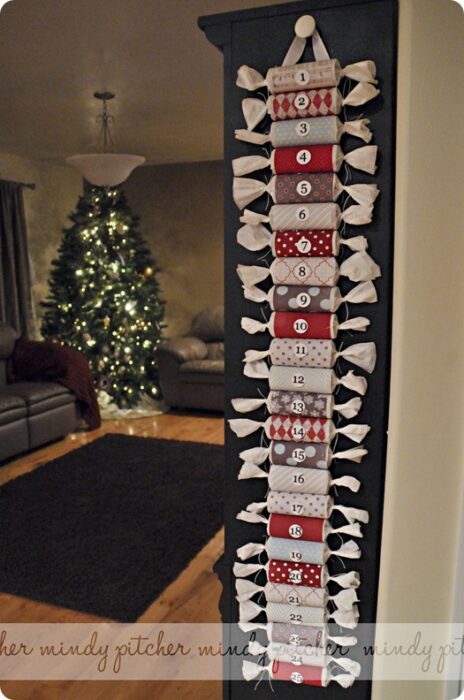 Found Mindy Pitcher
Simple Bagged Christmas Tree Advent Calendar
This is a simple, yet beautiful DIY advent calendar that comes complete with printable tags!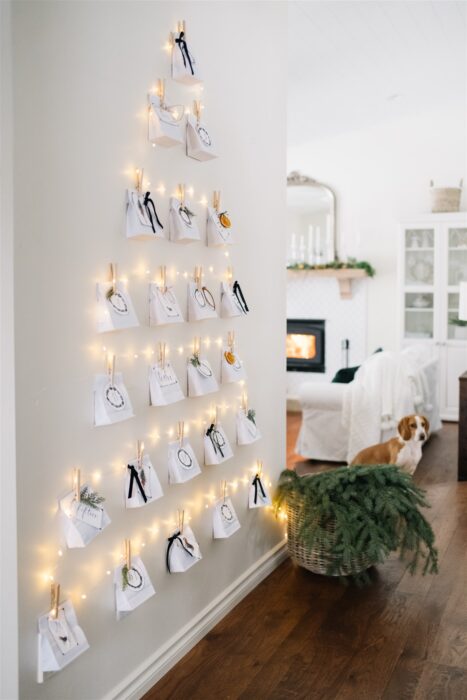 Found The Ginger Home
Punch Box Advent Calendar
If you really want to get interactive with your advent calendar, you can do no wrong with this one! Punch through the holes to get your Christmas countdown surprise!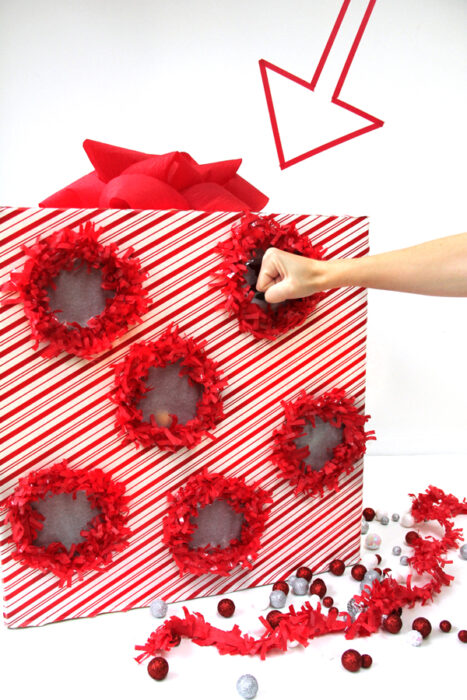 Found Studio DIY
Gift Box DIY Advent Calendar
This cute DIY comes with free printable templates for ease!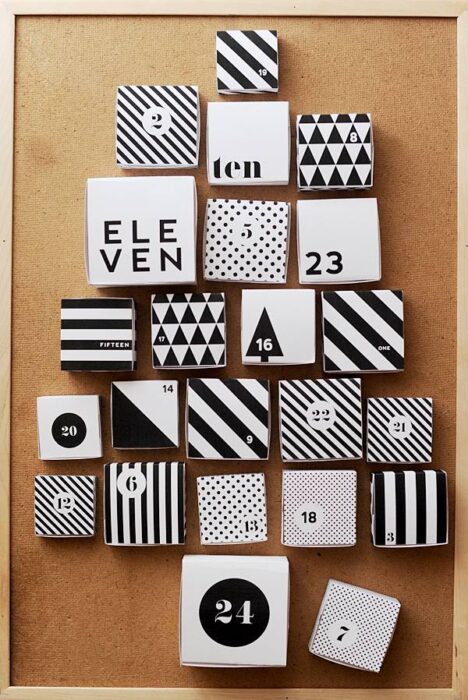 Found Hey Look
DIY Snowy Christmas Tree Shelf and Advent Calendar
This DIY has two different parts! You can craft the shelf and leave it as is, or customize it to make a truly unique advent calendar!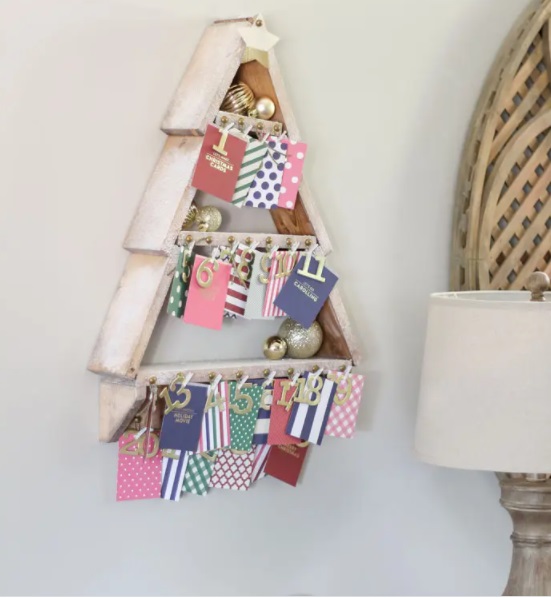 Acts of Kindness DIY Advent Calendar
This is truly the season of giving! Check out this awesome advent calendar that prompts you to commit a specific act of kindness every day!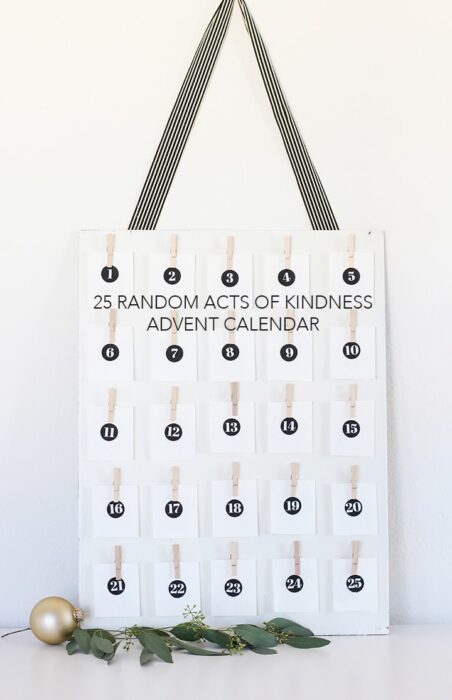 Found Alice and Lois
DIY Message in a Bottle Advent Calendar
For something a little different, try this message in a bottle advent calendar! If you have little adventurers at home, you can even hide one each day!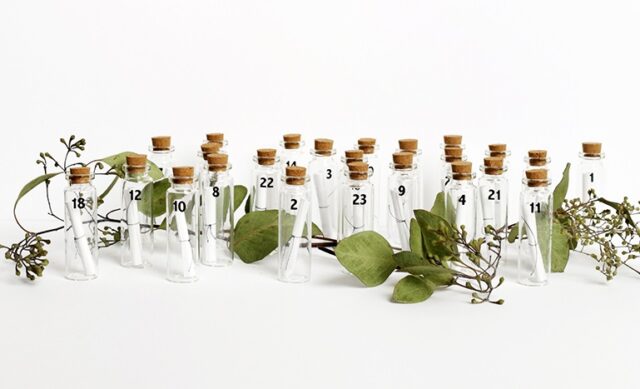 Found The Merry Thought
Picture Frame DIY Advent Calendar
How gorgeous is this framed DIY advent calendar?! Why not give it a try?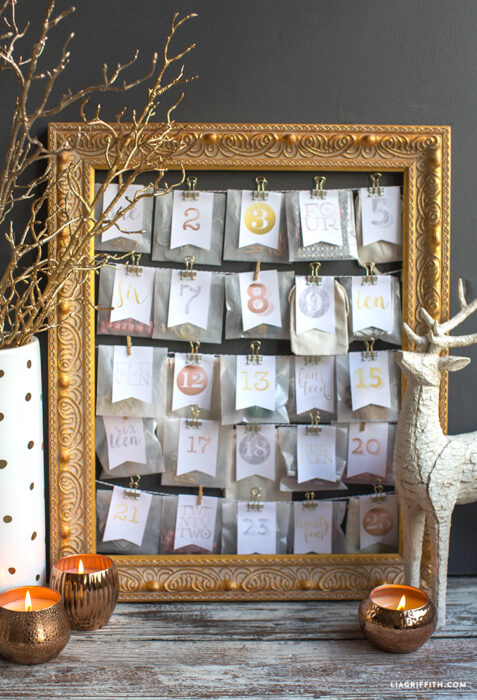 Found Lia Griffith
DIY Clothespin Advent Calendar
It's simple, but so cute! Why not give this clothespin DIY a shot?!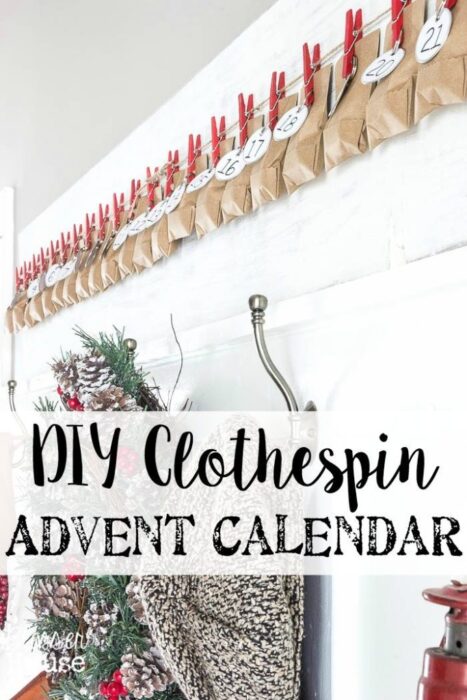 Found Bless Er House
Cute and Simple Box Calendar
This is a very simple countdown calendar that will work for nearly any décor!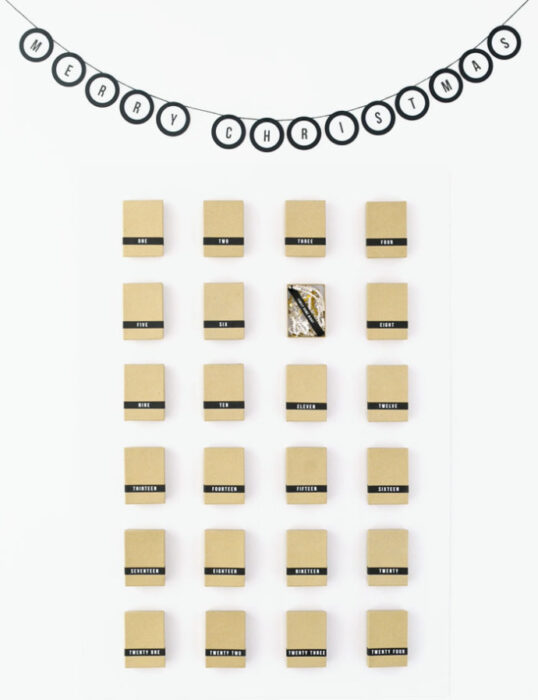 Found Sally J Shim
Falling Stars Advent Calendar
This adorable falling stars advent calendar would look great in a rustic or farmhouse décor!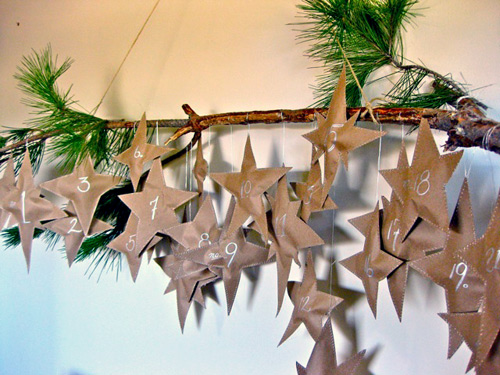 Found Design Sponge
3D Box Re-usable Advent Calendar
This 3D Advent Calendar takes a little bit of time, but you can re-use it every year!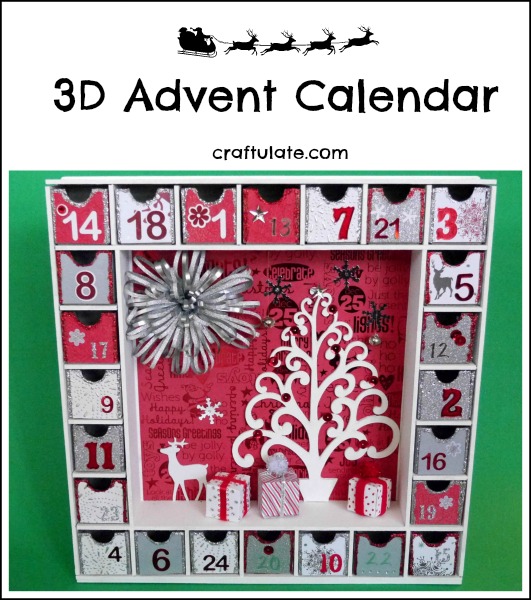 Found Craftulate
Modern Tree Advent Calendar
Looking for something cute and simple? Why not give this DIY a shot?!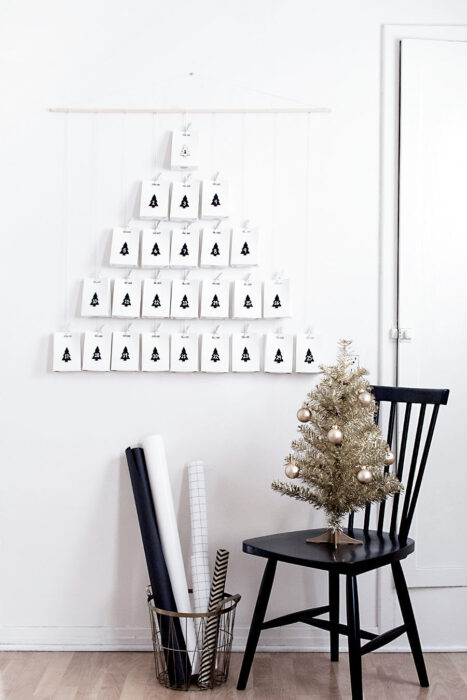 Found Homey Oh My
Forest of Trees Advent Calendar
Dress up this adorable project to your heart's content!
Found The Merry Thought
Envelop Advent Calendar
If you're looking for a super simple DIY advent calendar, why not try this one that uses envelopes?! If you want to get creative, you can mix colors and sizes!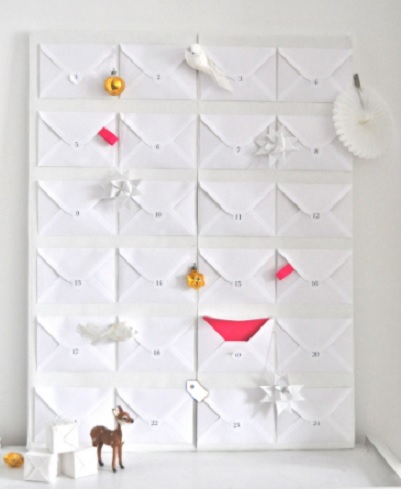 Found Houzz
Glamorous Drawer DIY Advent Calendar
If there were ever a time to show off the glam, against the twinkling Christmas lights would be it!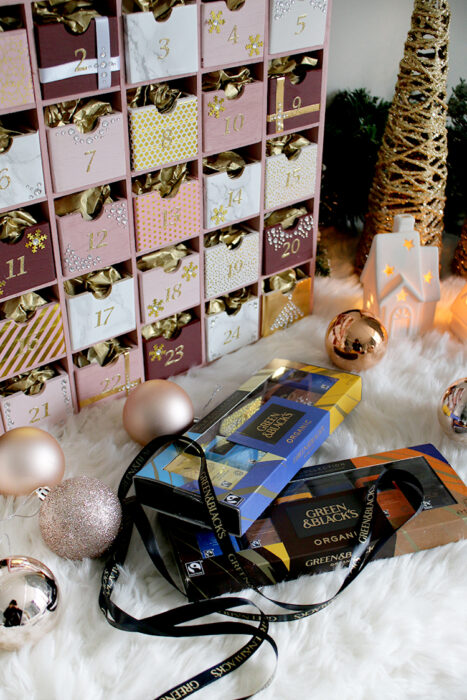 Found Swoon Worthy
Wire Grid Calendar
Modern and cute, this calendar can be dressed up with some holly, bows, and snowflakes!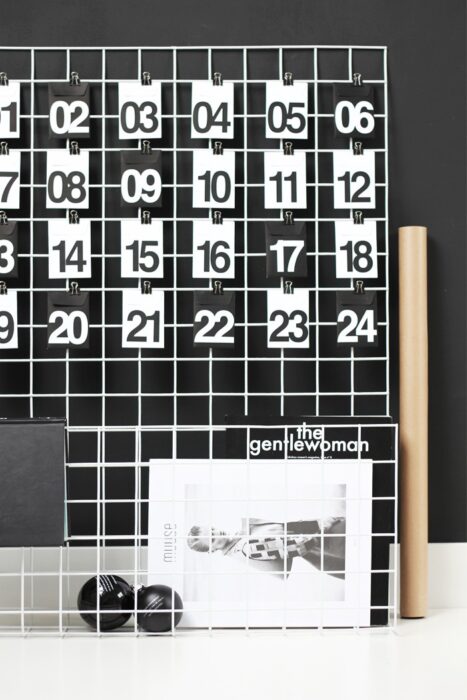 Found My Dubio
Geometric Advent Calendar
This is a super modern advent calendar that doubles as a fantastic piece of wall art!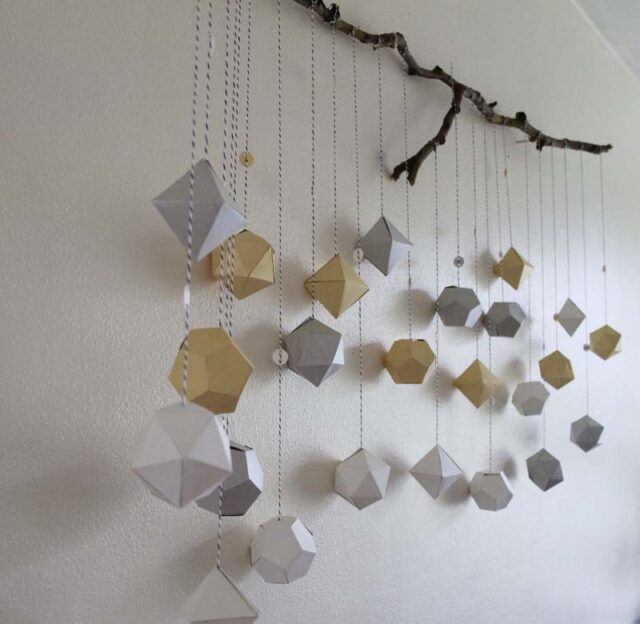 Found Sane Ishida
DIY Tea bag envelopes Advent Calendar
Adorable!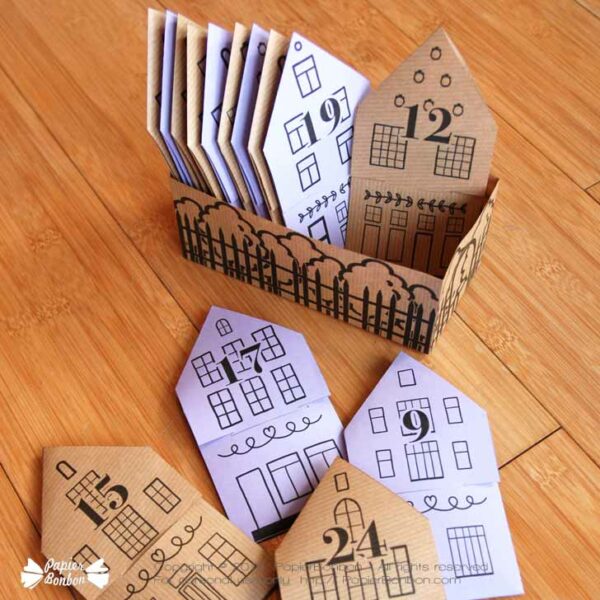 Found Papier Bonbon
Chalkboard Advent Calendar
How perfect is this cute countdown on a chalkboard? You can customize with whatever colors and ornaments that you like!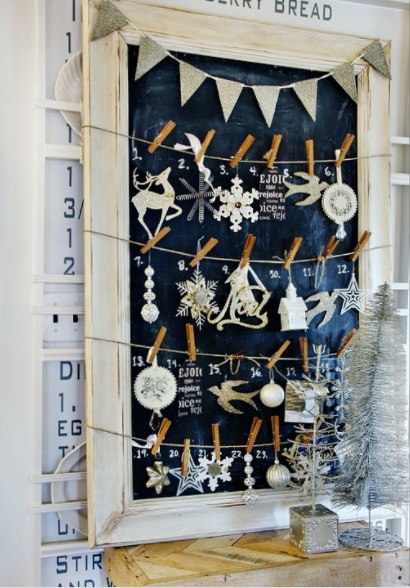 Found Thistlwood Farms