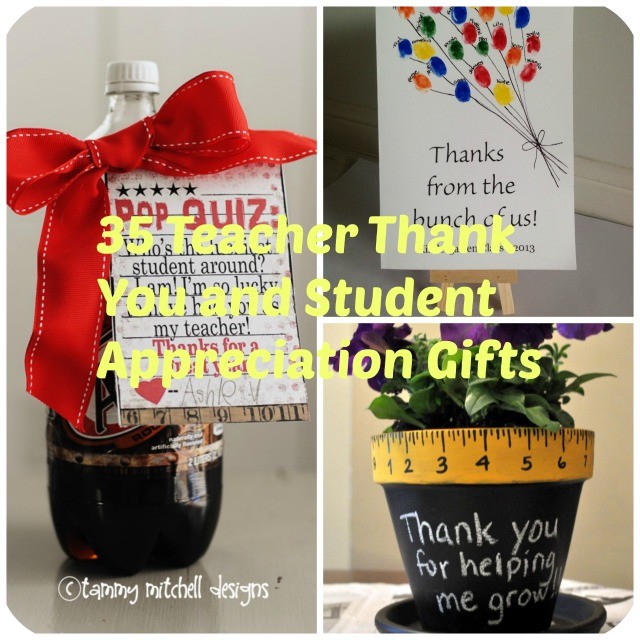 Any parent or grandparent knows that their child's teacher is special. Teachers work hard and often not just during school hours. They create lesson plans, grade papers and take courses to learn materials to teach their students. So it is great to say "Thank You" to your child's hard working teacher. Most give their child's teacher an end-of-the-year gift and lots of schools also have a Teacher Appreciation Week or Day as well. Try some of these terrific gift ideas to make a thoughtful Teacher Appreciation Gift. We've also found some great Student Appreciation Gift ideas to say "Thank You" to your students too. Happy Crafting!
Easter Teacher Thank You Tags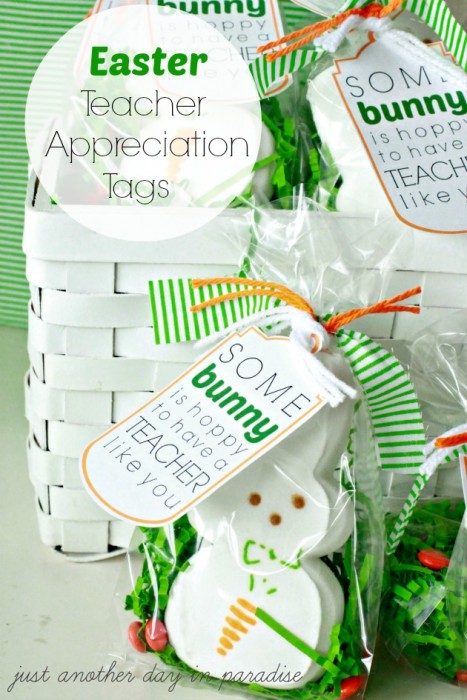 Pop Quiz Printable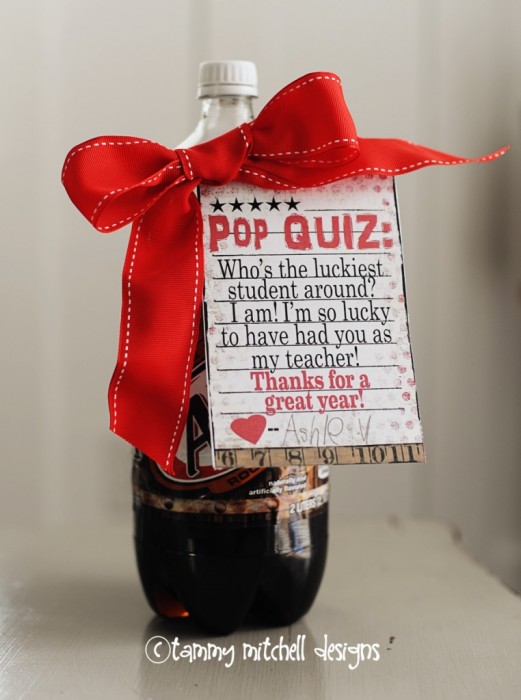 From TammyMitchellPhotography.com
DIY How to Make a Crayon Monogram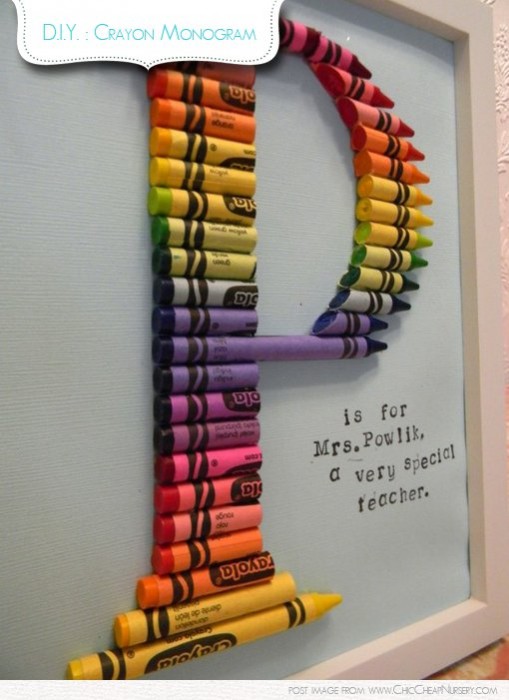 Teacher Gift Idea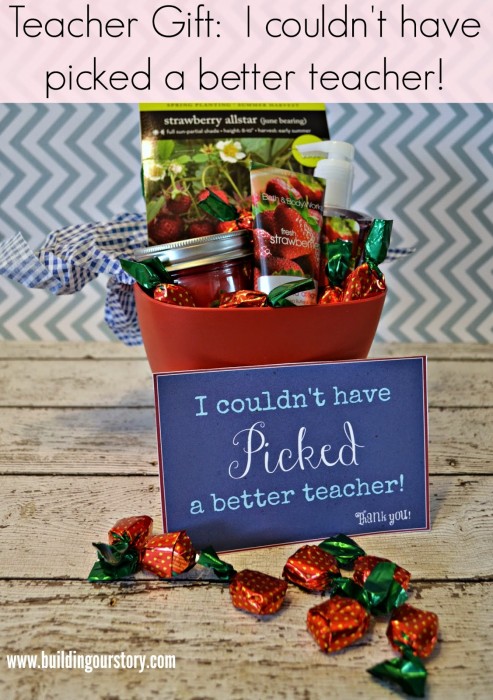 From BuildingOurStory.com
Personalized Calculator and Free Printable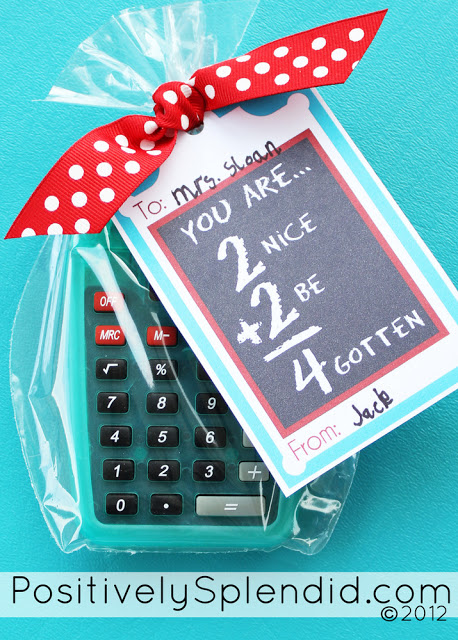 Printable Donut Thank You Tags

Lemonade Themed Teacher Gift Printable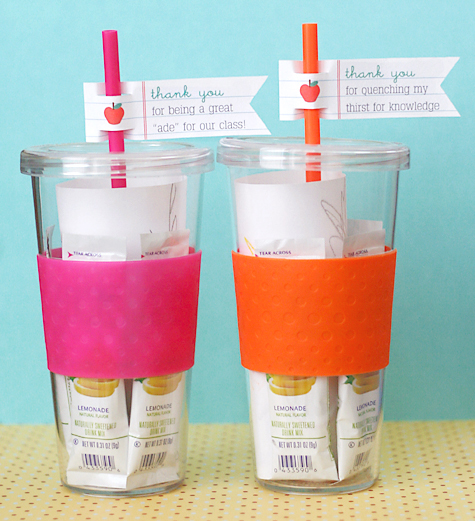 Teacher Thank You Gift to Enjoy Summer
Teacher Thank You Flowerpot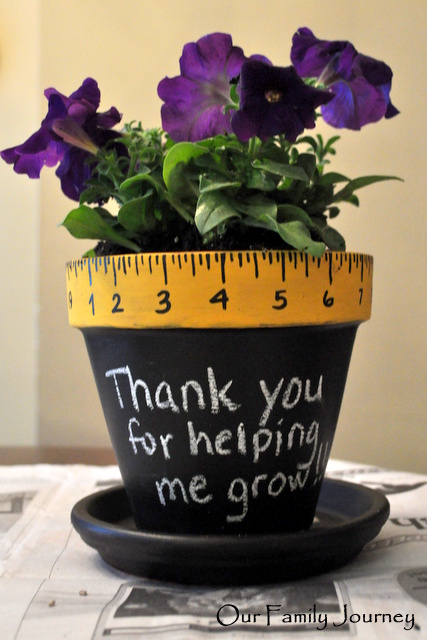 Thank You Plate for Teacher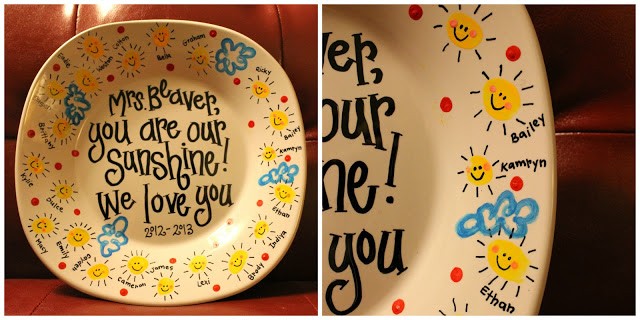 By EberhartsExplorers.Blogspot.com
Candy in a Cup Teacher Thank You Gift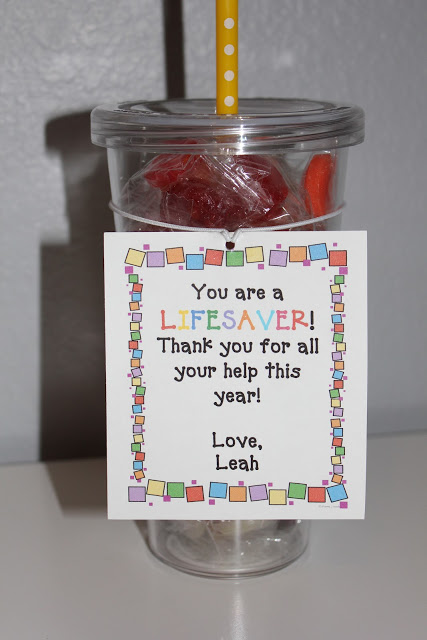 Located at SimplyMadeWith Love.Blogspot.com
Small Mason Jar (Apple Jar with M&Ms)
From 36th Avenue
A Real Picnic Teacher Gift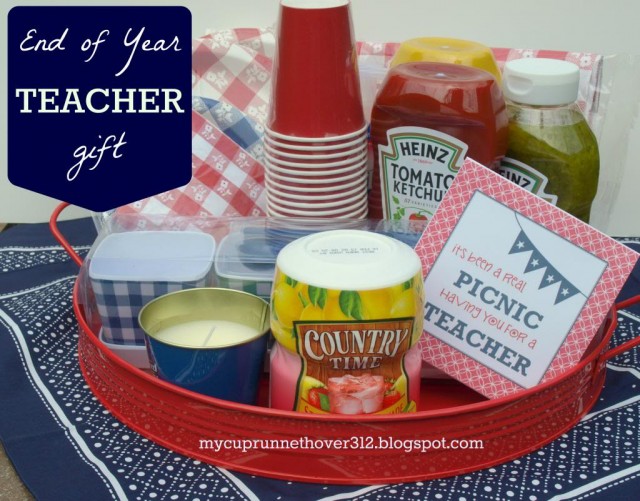 From MyCupRunnethOver312.Blogspot.com
LDS Teacher Handouts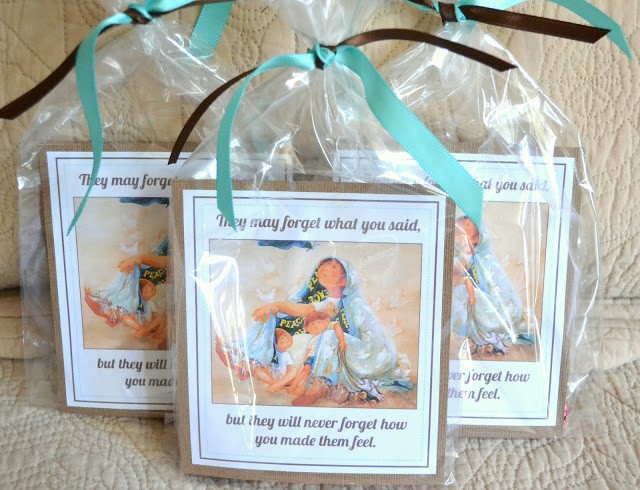 By CraftsWeCreate.Blogspot.com
Fortunate to Have You Thank You Boxes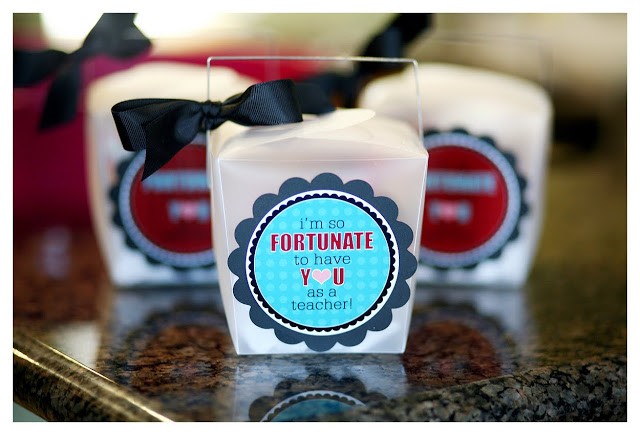 Insulated Cup Thank You Gift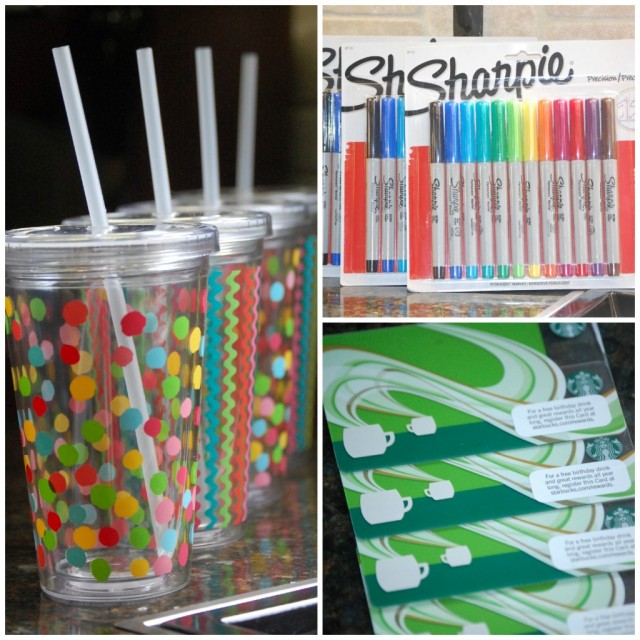 From ScoopOfReality.com
Thank You for "Bee-ing" a Great Teacher!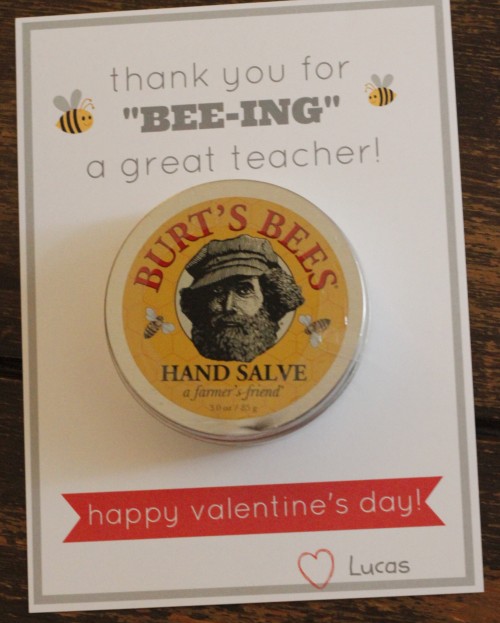 At JollyMom.com
Personalized Teacher's Clipboard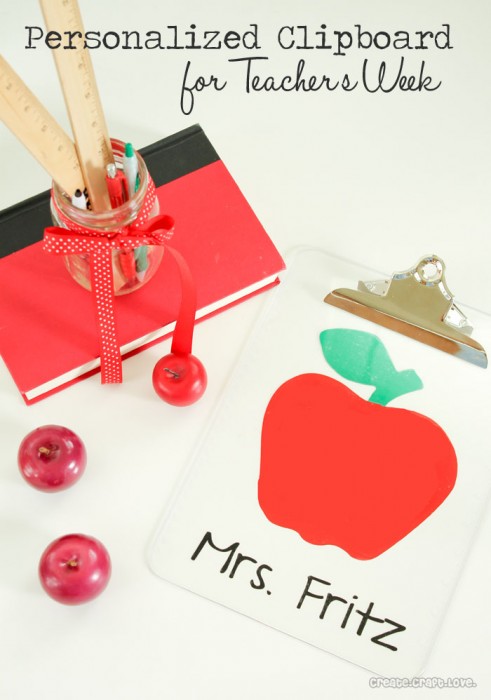 Teacher Appreciation – Photo Flower Pot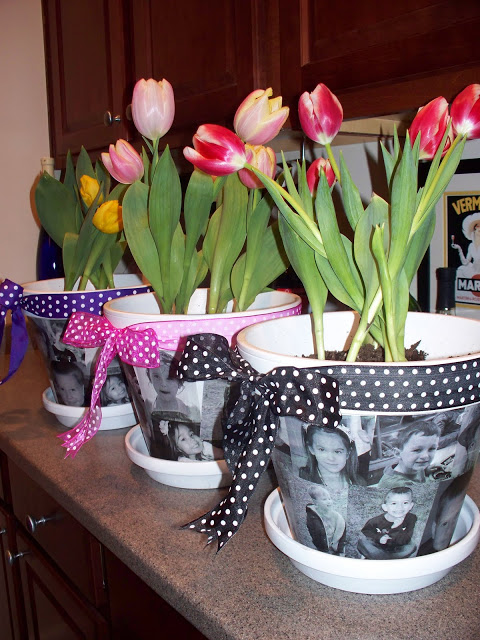 From TheDailyCraziness.Blogspot.com
Summer in a Basket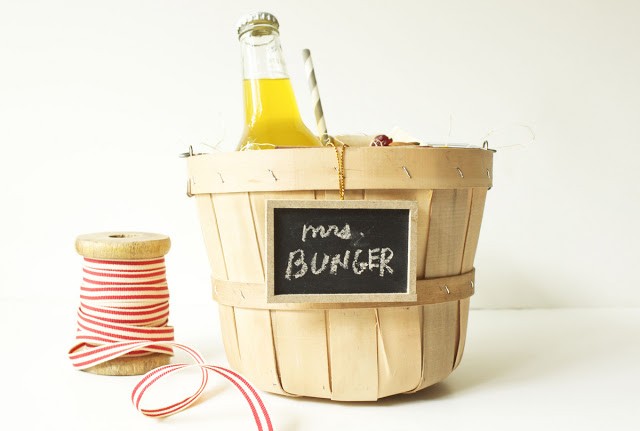 From Dandee-Designs.com
Candy Bar Box for Teacher Appreciation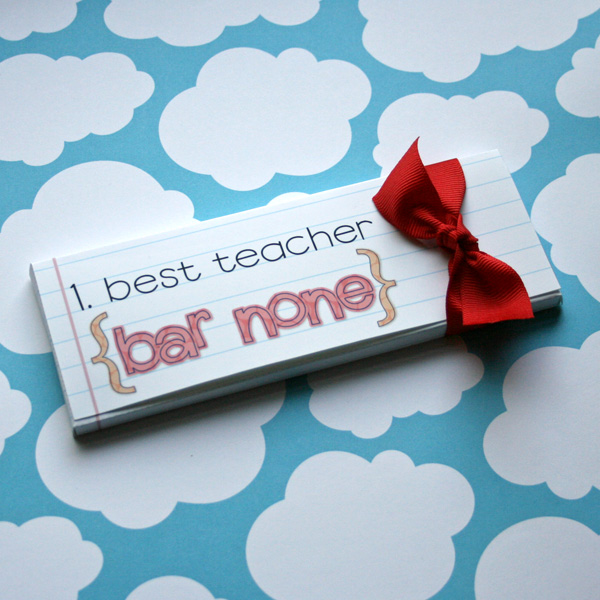 By DomesticatedLady.com
Teacher Appreciation Card from the Entire Class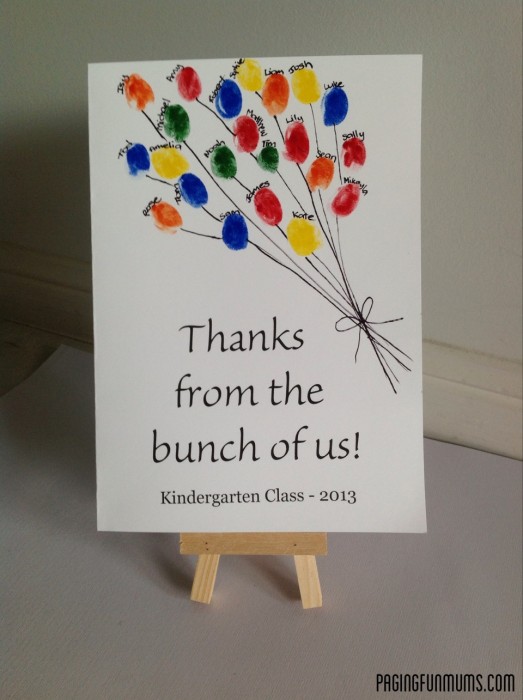 Located at PagingFunMums.com
Heart in Hands Card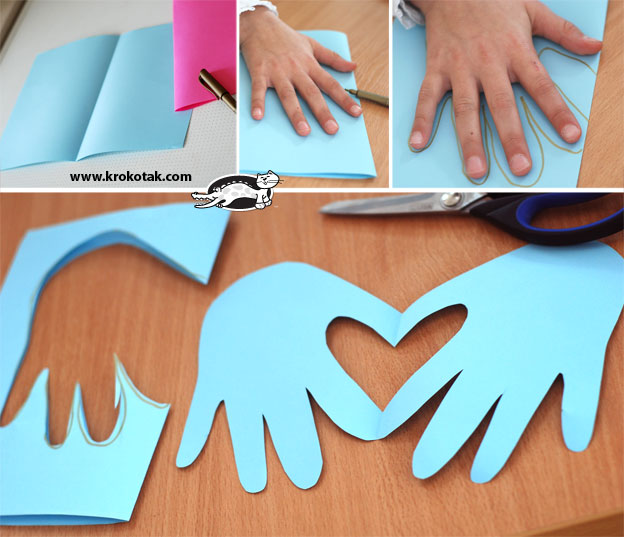 By Krokotak.com
TEA-riffic Teacher Water Bottle Printer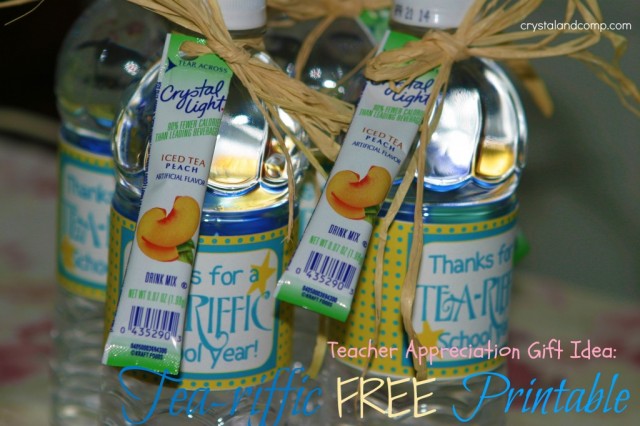 Extra Special Gum Bouquet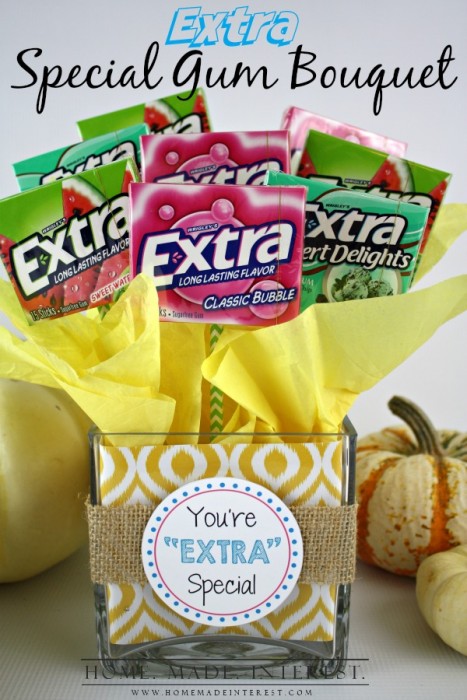 Free M&M Mason Jar Thank You Printable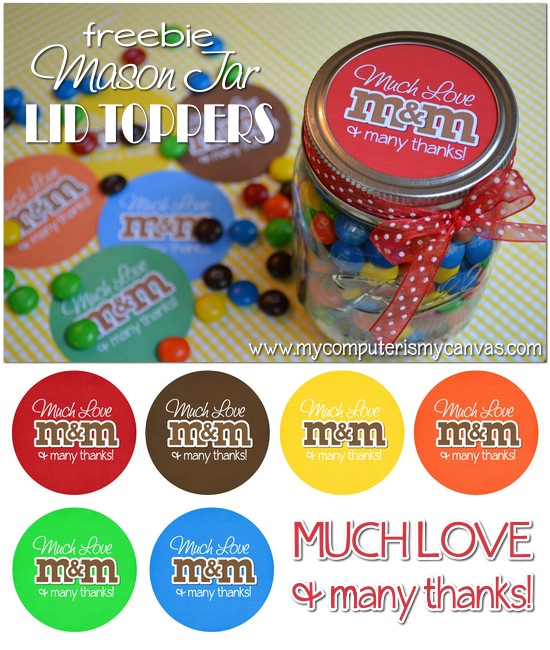 At MyComputerIsMyCanvas.Blogspot.com
DIY End of the Year Teacher Gift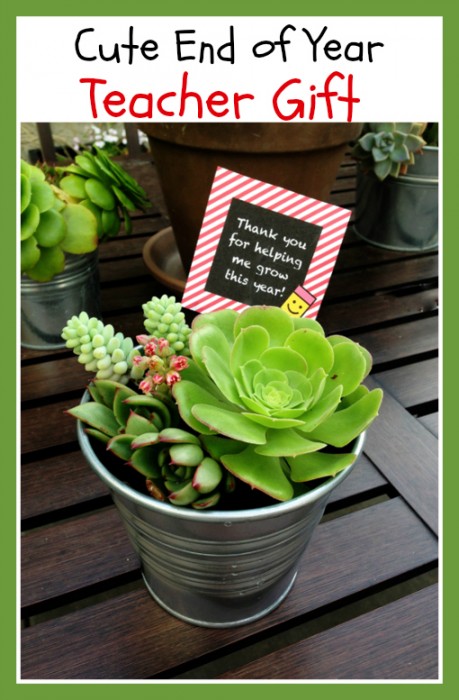 From TinyOranges.com
Personalized Hand Sanitizer or Soap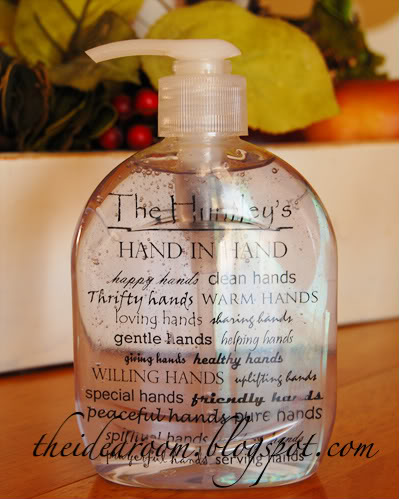 Teacher Kisses Printable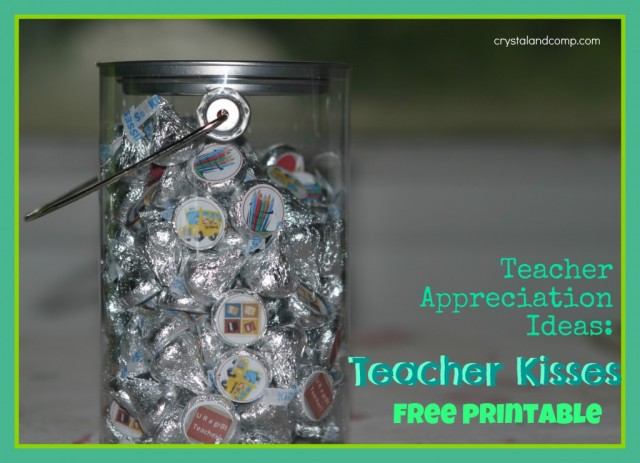 From CrystalAndComp.com
Teacher Appreciation – Sweet Printable Notes with Candy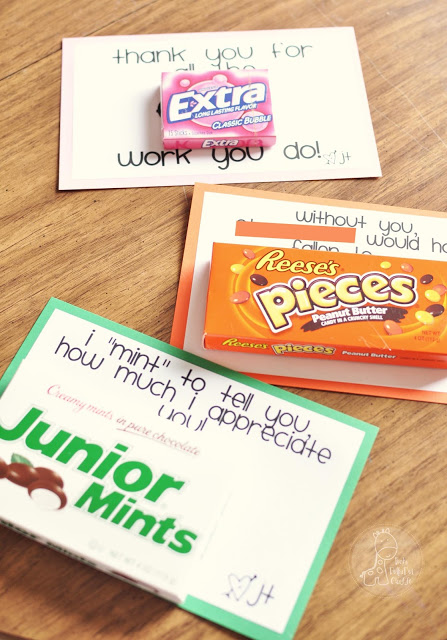 By FunnyPolkaDotGiraffe.Blogspot.com
It "Mint" a Lot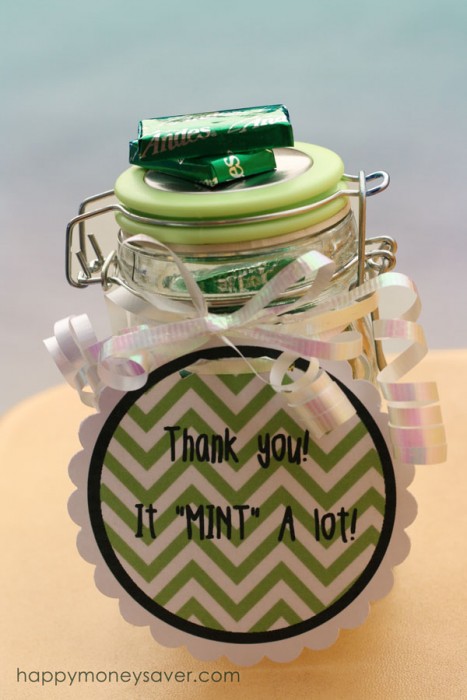 You're the Balm Printables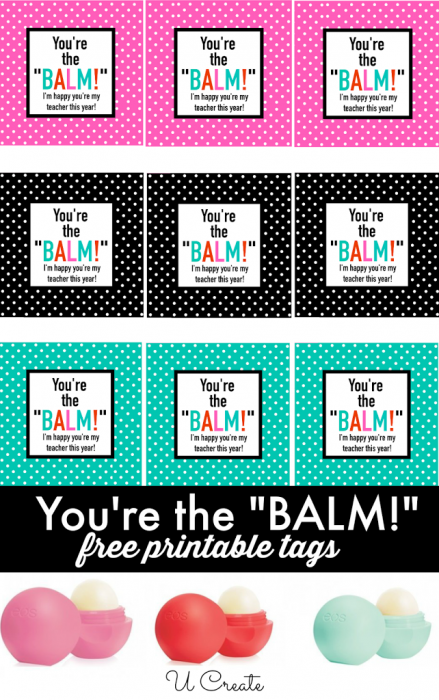 Located at U-CreateCrafts.com
Mason Jar Manicure Set and Lantern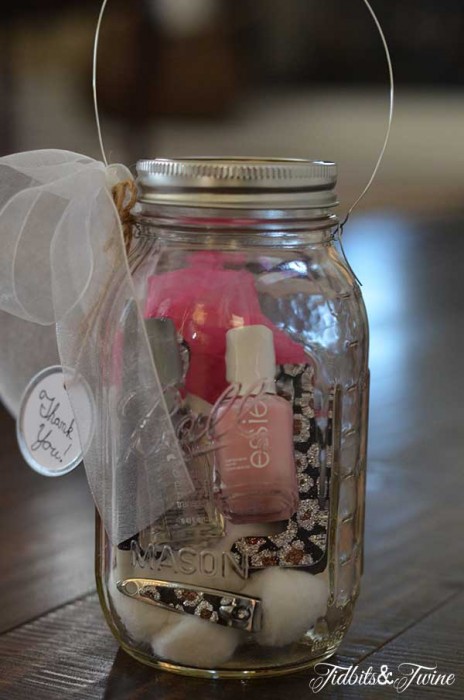 From TidbitsandWine.com
Teacher Appreciation Free Printable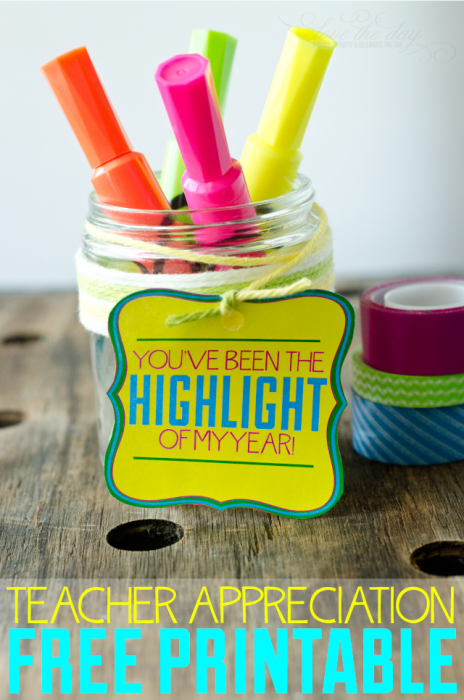 Teacher Poem and Printable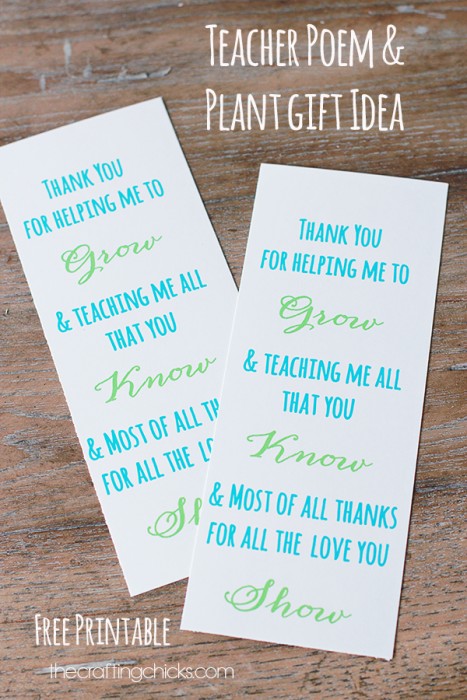 Classroom Thank You Flower Card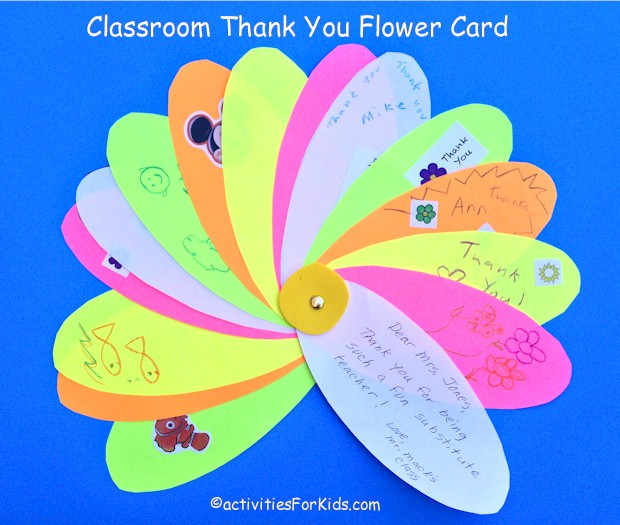 Located at ActivitiesForKids.com