Hello, DIYers!
What are you planning to do with your home in 2023? If you are thinking of doing any remodeling, we're here to help! Today we are focusing on ideas that you might consider if you are thinking about renovating any of the bathrooms or powder rooms in your home! There's something different for everyone! Maybe your vanity needs a facelift or perhaps you're interested in creating a whole new look with a big pop of color or a pattern. Check out these examples below to start getting ideas on how you can create the bathroom of your dreams!
Happy remodeling!
...
Floating Vanity
A floating vanity adds an interesting and modern touch to your bathroom remodel!
Found Woodshop Diaries
All Light Bathroom
Keep everything bright, clean, light, and breezy in your master bathroom!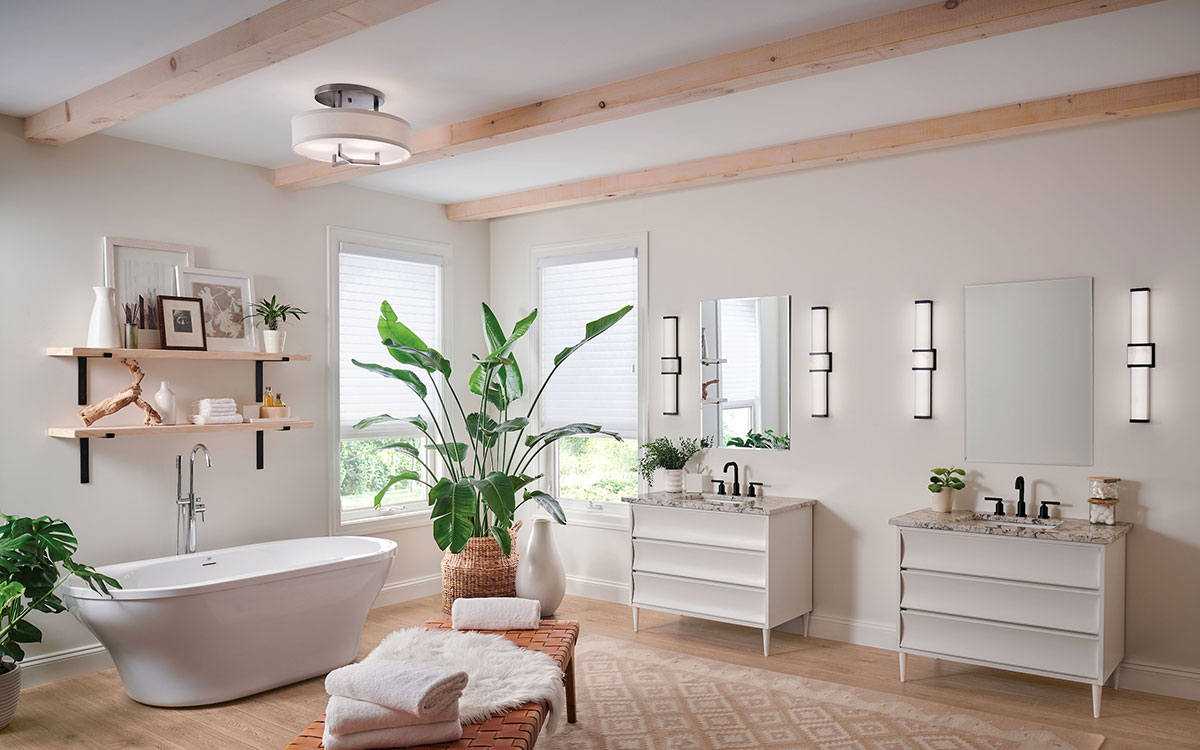 Found Lightology
Bold Wallpaper
A bold wallpaper can make your bathroom seem unique and gorgeous!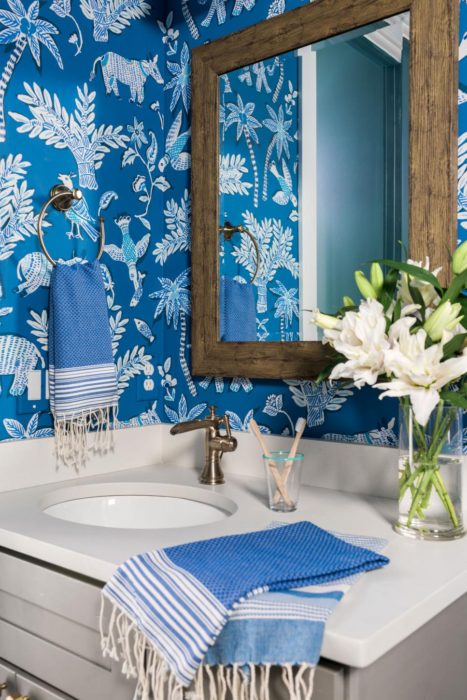 Found HGTV.com
Chandelier in the Bathroom
Add a chandelier to make things more decadent!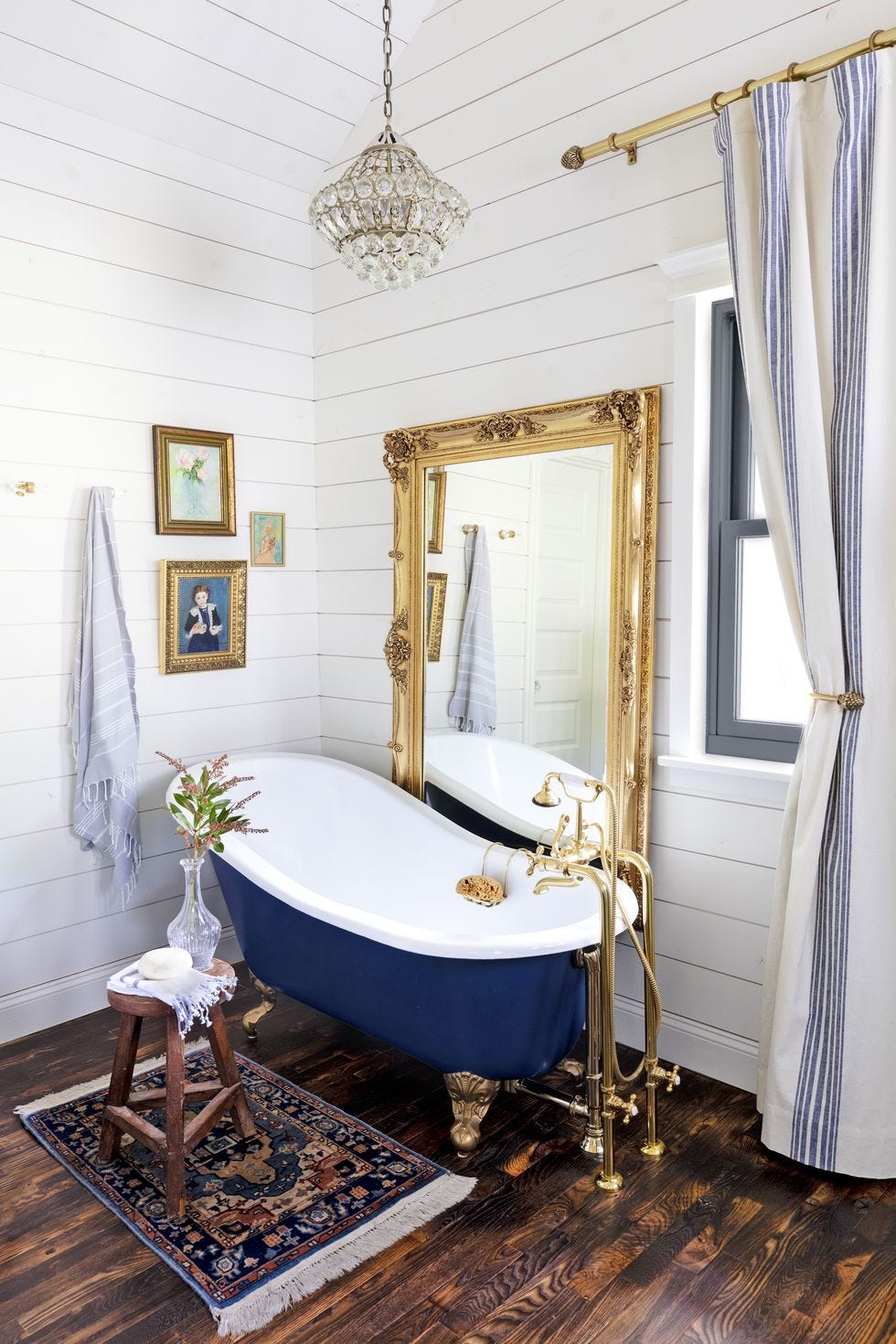 Found Aaron Colussi
Mid-Century Modern
This looks gorgeous! Upgrade your vanity for a similar look!
Found Woodshop Diaries
Classy Boho Bathroom Remodel
Gorgeous!
Found Ashley's Building
Master Bathroom Tub
A tub can make all the difference!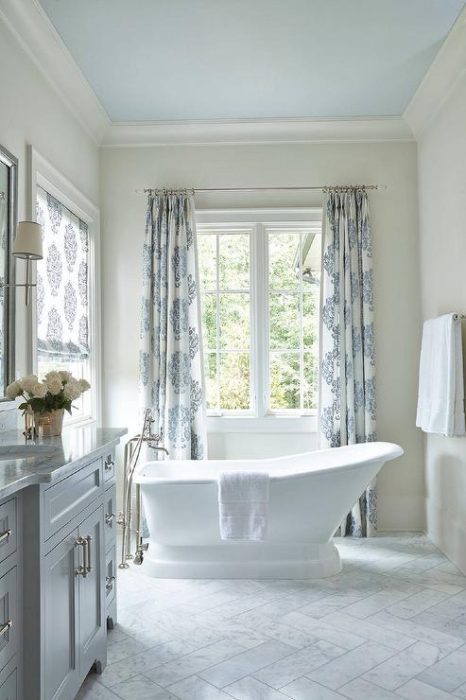 From DecorPad.com
Use 3D Tile in your Bathroom
3D tile can look great!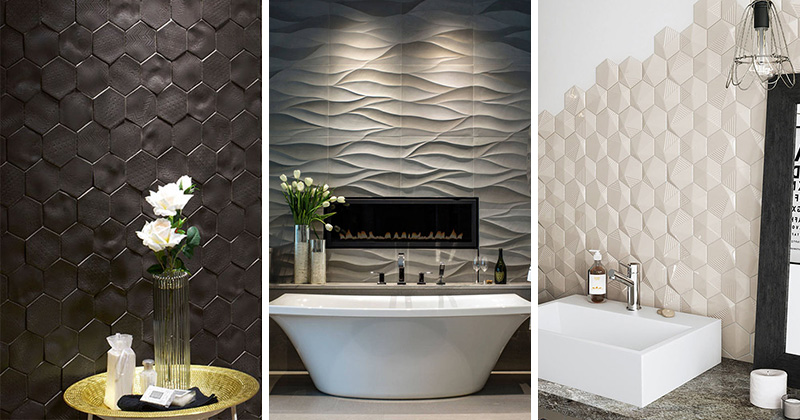 Found Contemporist
Contrasting Colors in Bathroom
A bold contrast can make your bathroom interesting!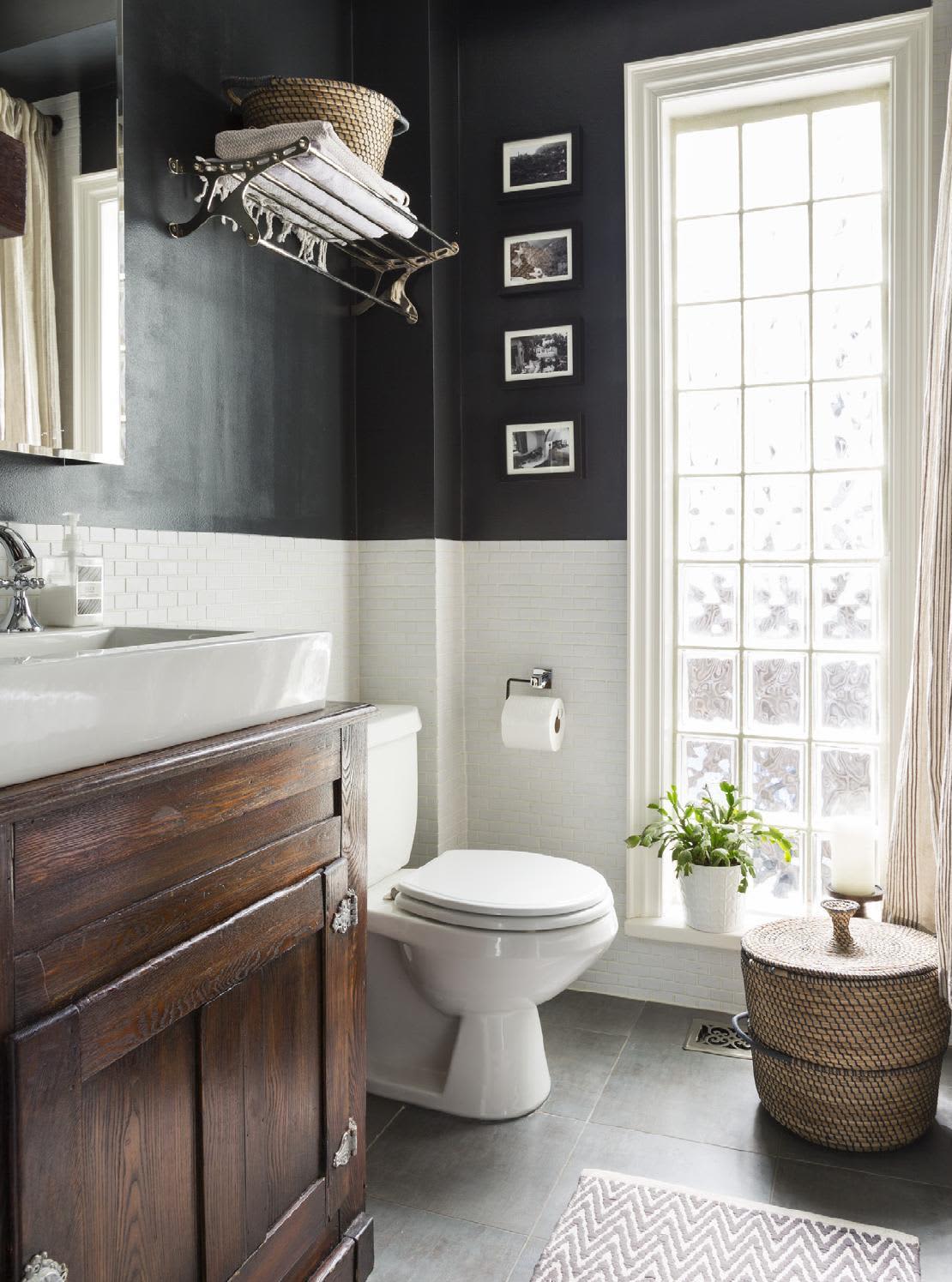 Found Apartment Therapy
Bright Colors
Decorate a bathroom with bold, bright colors!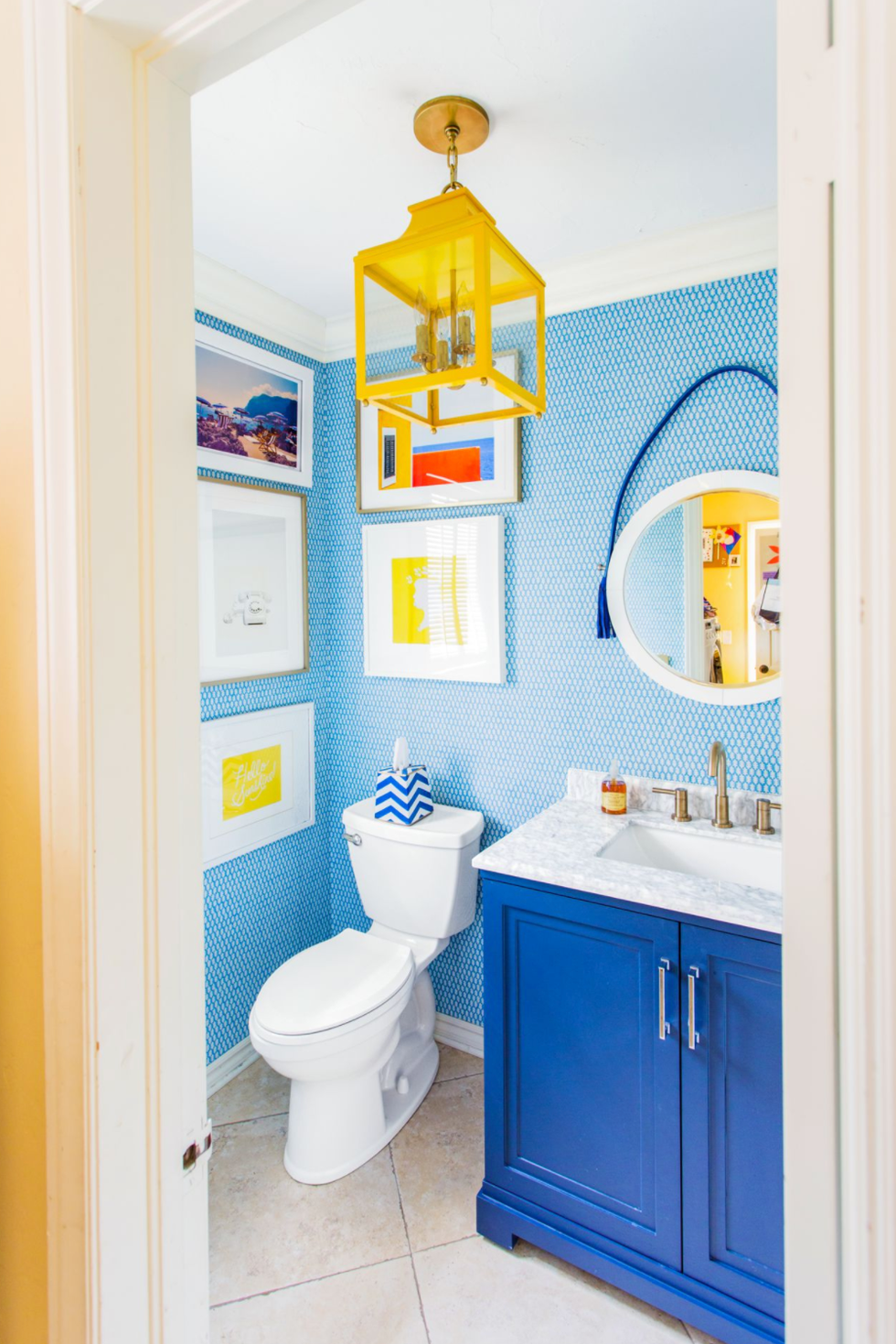 Found Rachel Shingleton
Pretty and Simple Bathroom Sink Stand
This is simply lovely!
Found My Love 2 Create
Classically Tiled
Use a classic tile in blue and white for an interesting new look!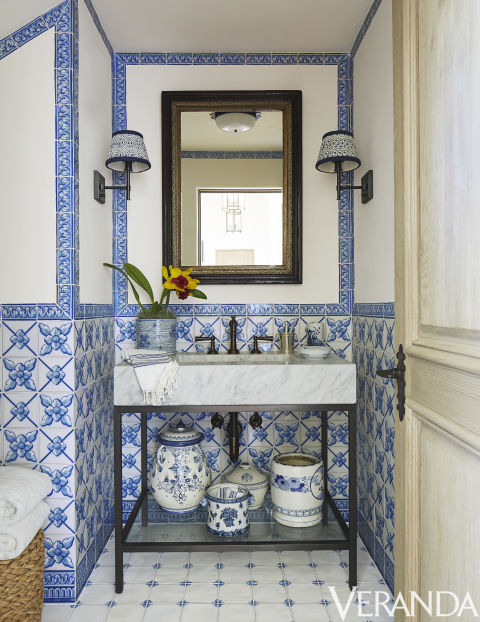 Found Veranda.com
Dark Dreamy Bathroom
If you're tired of bright and white, you can go dark and dreamy instead! Look how gorgeous!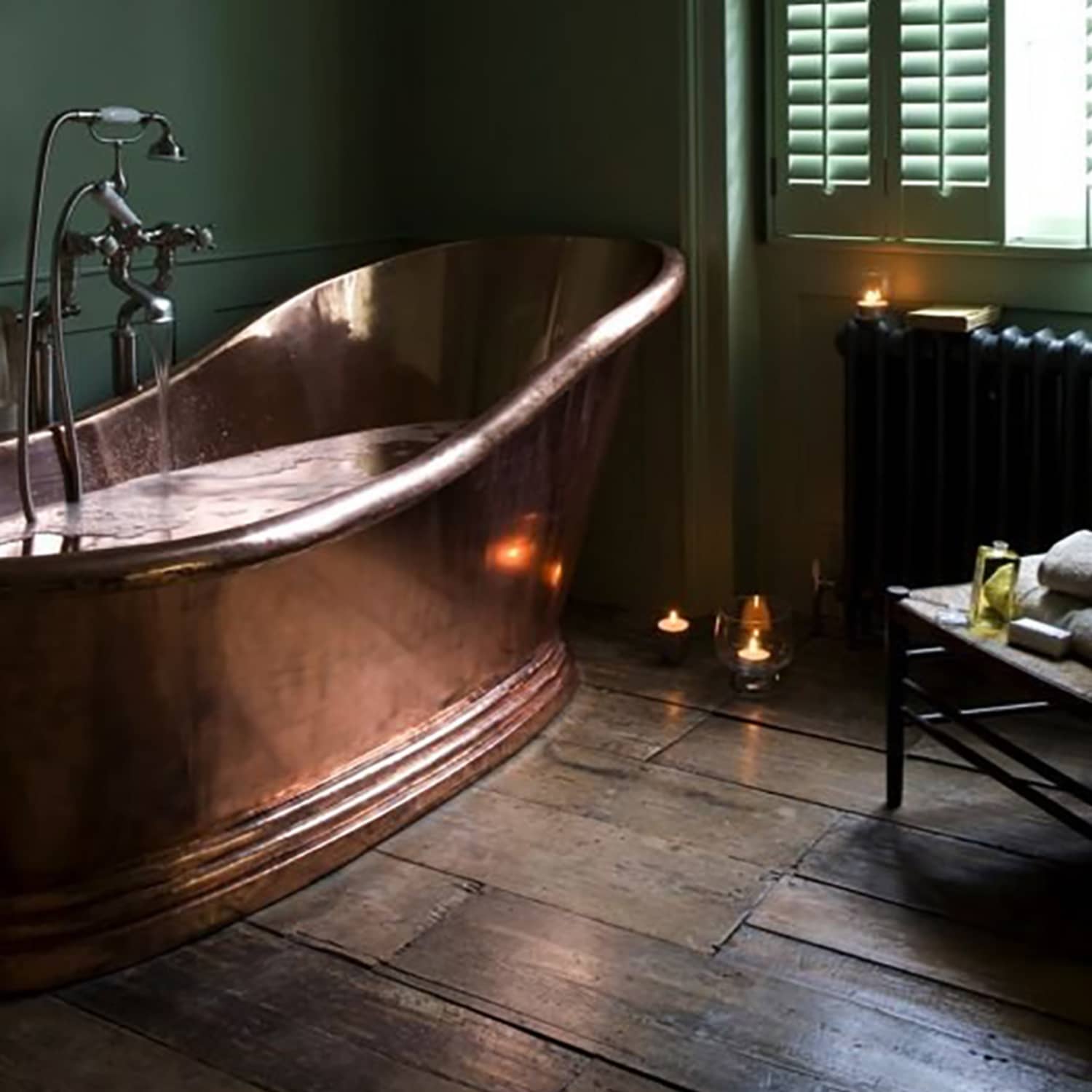 Found Apartment Therapy
Stone Wall in the Bathroom
Bring a natural feel to your bathroom!
Found Norstone
Bathroom Herringbone Floor
Do you need new tiles in the bathroom? Do something a little extra!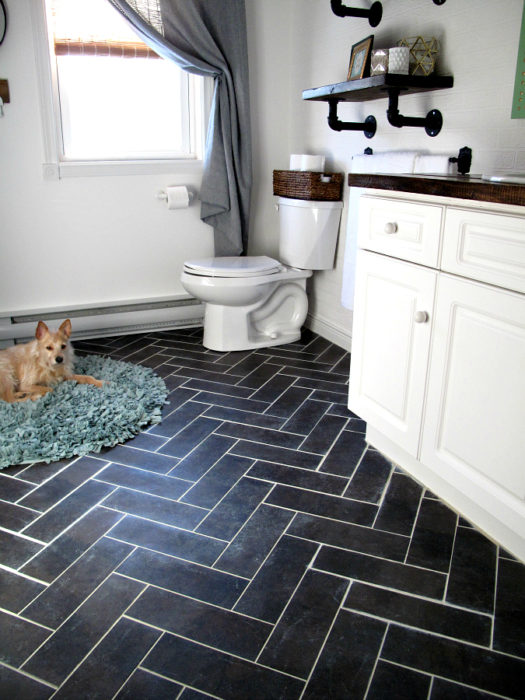 From Sharktails.ca
Add an Interesting Mirror to the Bathroom
Whether you choose one or a set of mirrors, adding something fun and interesting is a great way to make your bathroom look unique!
Found House and Home
Adding Plants to Your Bathrooms
Green is gorgeous! Plants that love humidity will also love a sunny bathroom!
Found Homed It
A Bold Pop of Color
Even a small bathroom can handle a bold pop of color!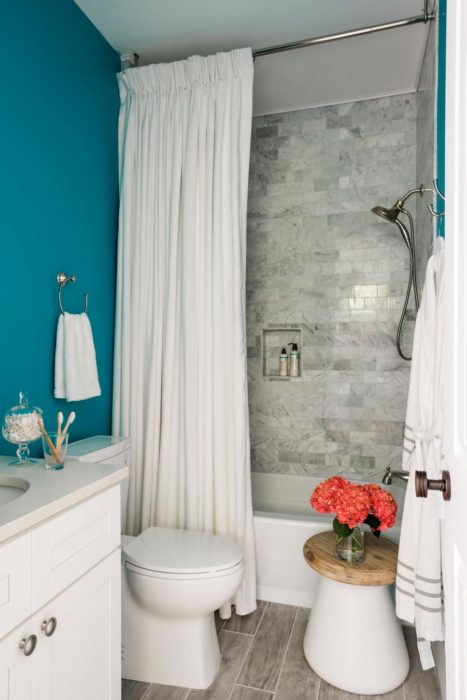 Found HGTV.com
1970s Style Boho Bathroom Remodel
Check out this bathroom that was inspired by 1970s style!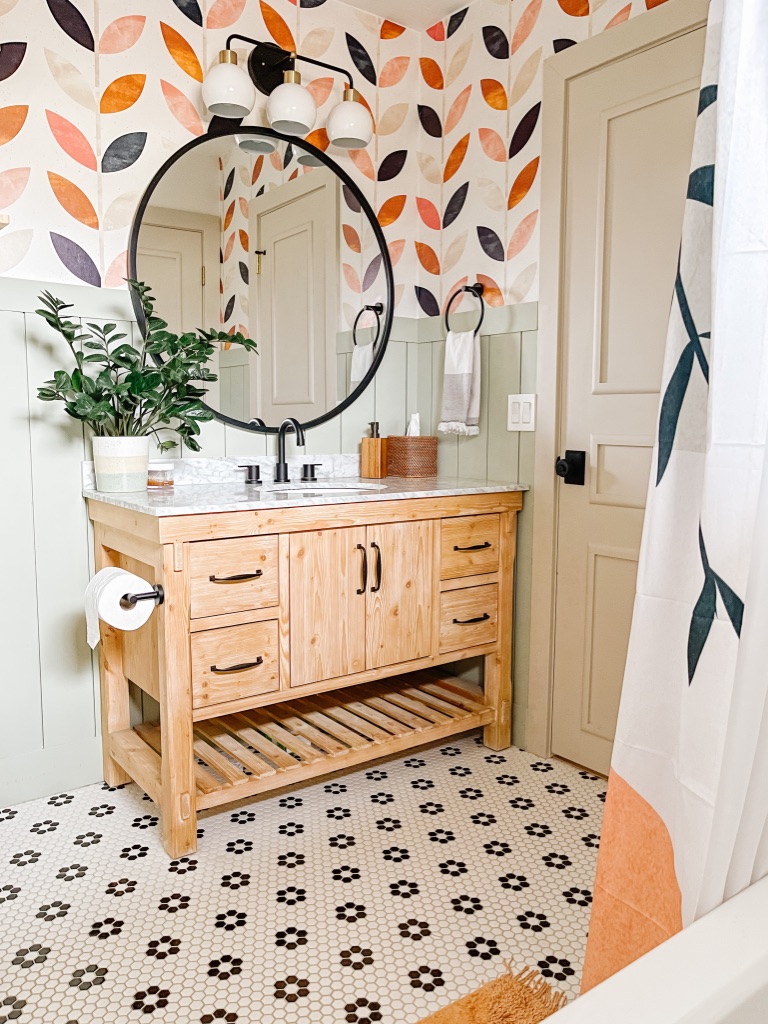 Found Sprucing Up Mamahood
Golden Touches
This looks lovely!
Found Lovely Indeed
Red Bathroom
Red isn't too bold for a bathroom… here's the proof!
Found WINSOME_HOME
Historic Home Bathroom Renovation
Do you have a historic home? A bathroom renovation might be overdue!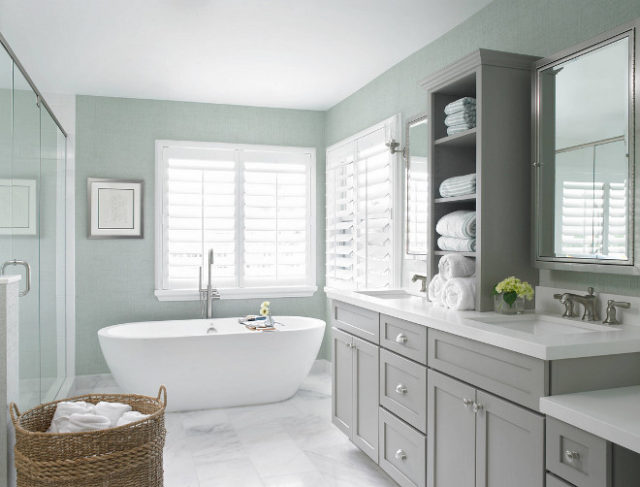 From Homebunch.com
Tall Baseboards with Bold Wallpaper
If you're thinking of going with a bold patterned wallpaper, why not make your baseboards a little taller?!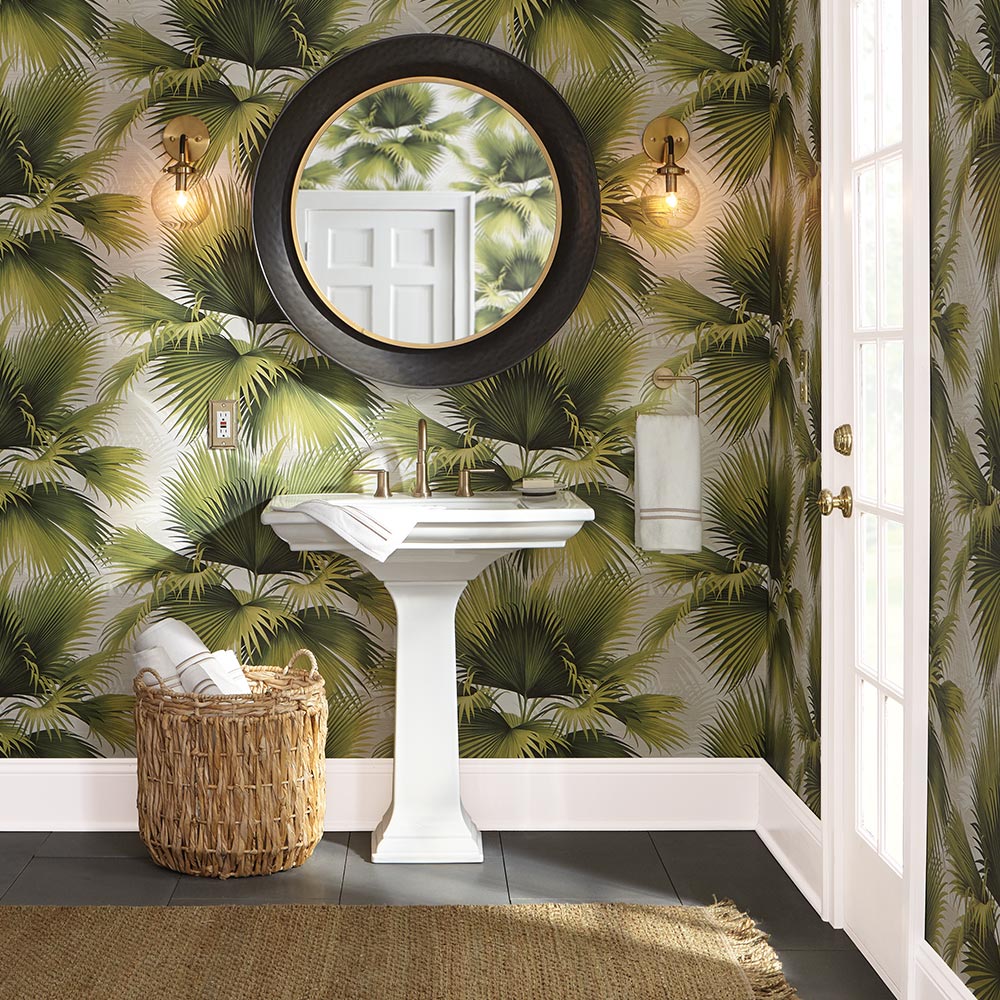 Found HomeDepot
Garden Like and Sunny
Side-mounted fountains give this bathroom a unique look. The cabinet has lots of room for your personal items.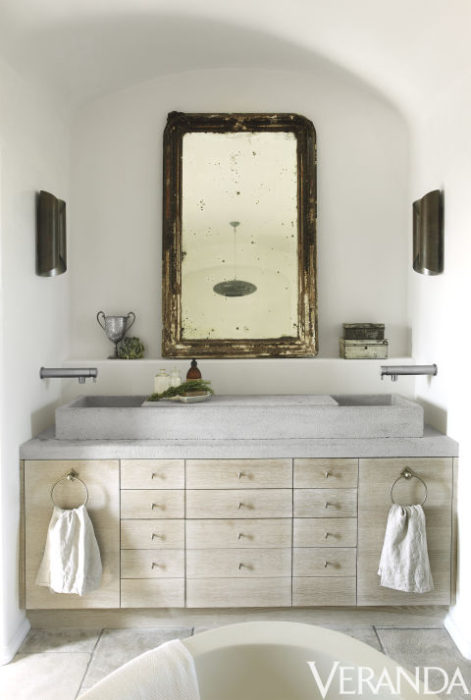 From Veranda.com
Farmhouse Sink Stands
These look great!
Found Ana White
Girls' Bathroom Decorating Ideas
Bright colors, florals, and a vanity make for a perfect bathroom for your growing girls!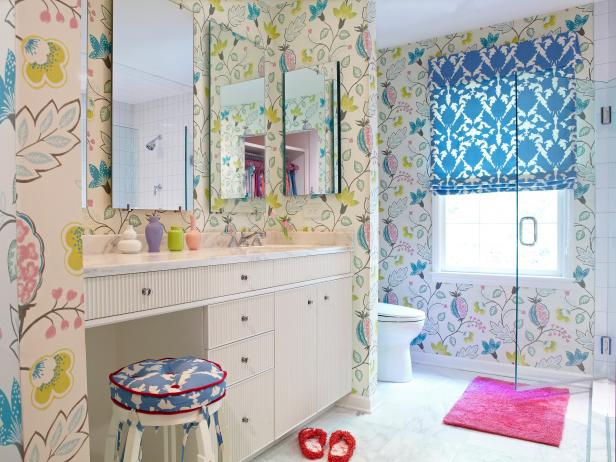 From HGTV.com
Medicine Cabinets
A generous-sized medicine cabinet is something you'll be pleased to have in your bathroom. Notice how this has a built-in magnifying mirror you can use for up-close beauty and grooming too!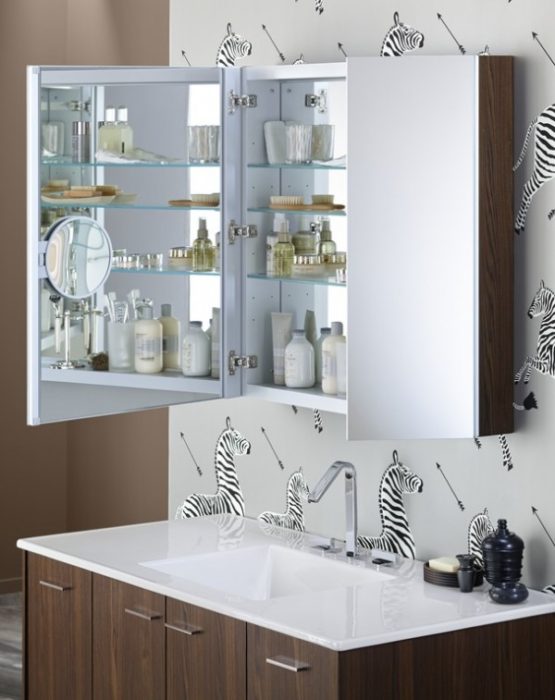 From Kohler.com
Brush Stroke Wallpaper
How interesting!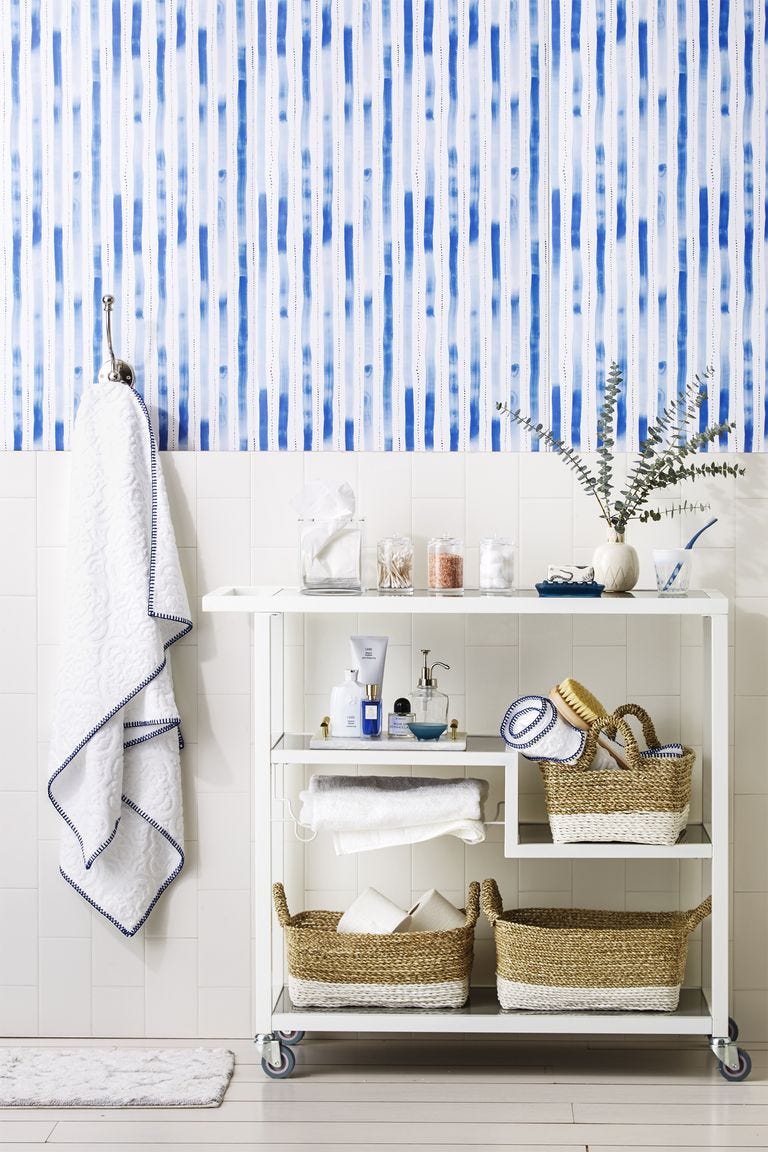 Found Mike Garten
Textured Bathroom Wall
Try this!
Found Home Talk
Modern and Quirky
This shows you all that you can do with a small bathroom, making the most of the space. Every inch looks stylish too!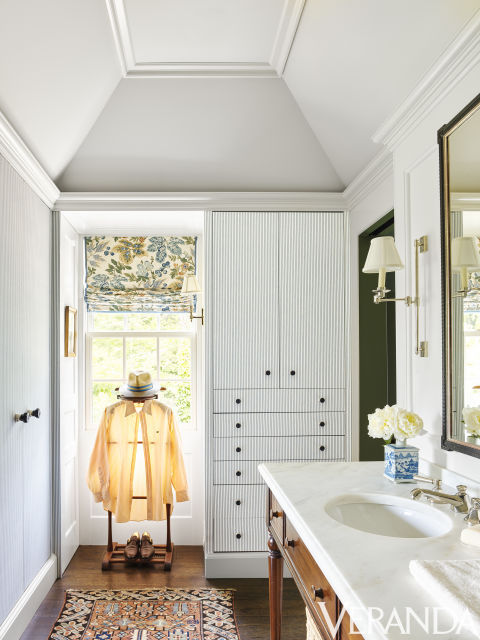 From Veranda.com
Rustic Yet Crisp
Fabulous!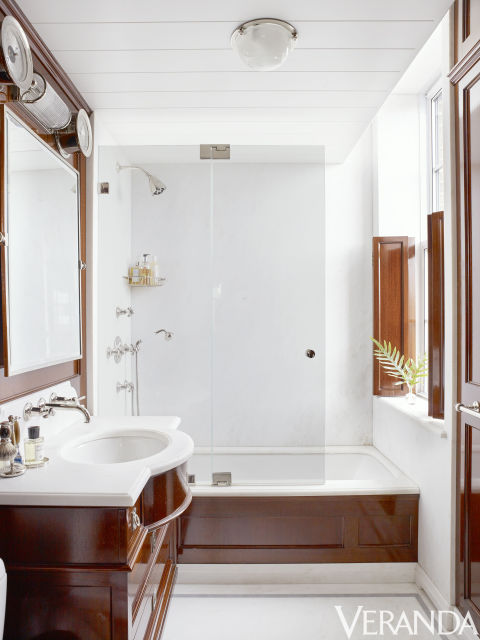 From Veranda.com
Powder Room Makeover
Create a bathroom that grows up with your sweet tween girl. Its a touch glamorous, with a big mirror and shiny sink and flowers, but also still very sweet with vintage-style wallpaper and an adorable rabbit painting!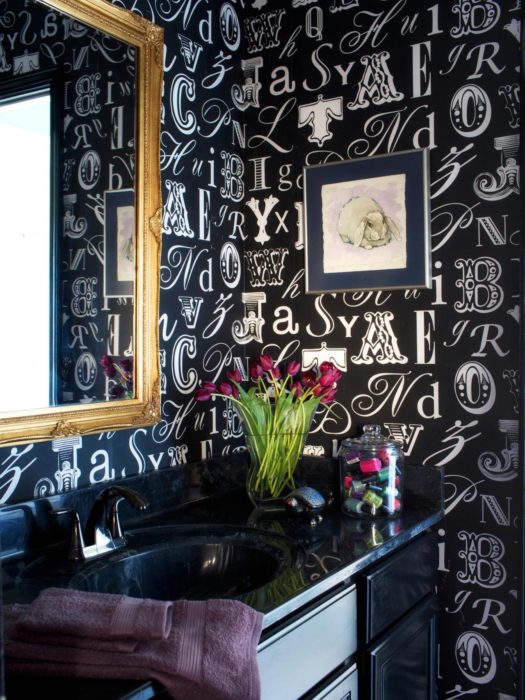 From HGTV.com