Hello, DIYers!
This year is all about having fun! If you love festivals and raves, we've put together a collection fabulous DIYs that will have you looking stylish at your event without putting a massive dent in your wallet! Rave-wear is easy to make yourself, especially with basic items that you already have or can get at a thrift store for cheap and then upcycle for the cause. Which will you choose to do?
Happy crafting!
DIY Fishnet Top
Fishnet is classic rave-wear! You can make your own!
Found Cut Out and Keep
DIY Rainbow Bra
This is fabulous!
Found Pinterest
DIY Faux Fur Leg Warmers
Furry leg warmers are great rave gear!
Found Jewelry Ivy
Customized Rave Bottoms
Try this for a custom look!
Found I Heart Rave Blogs
DIY Rave Shoes
This upcycled thrift idea makes for a price-conscious rave look!
Found Sierra Make
Rave Tutu
Nothing says party like a tutu!
Found Tutu's By Amber
DIY Series Rave Outfit
Try this!
Found Yes I Rave
Rave Goggles
These are so cool! Upgrade a pair of basic goggles into something phenomenal!
Found Moxie and Mojo
Glowing T-Shirt
You can do this with any article of clothing you are planning to wear!
Found Cali B
Burning Man Hat
You can make this awesome hat yourself!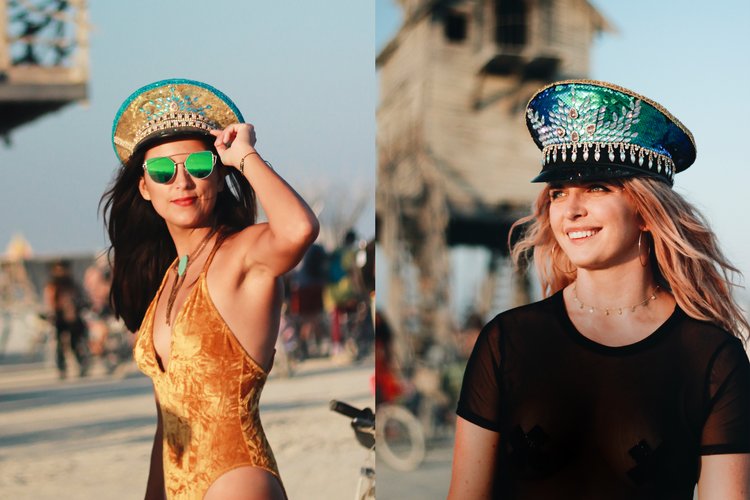 Found Chrissi Hernandez
DIY Rave Halter Tops
This looks great!
Found Yes I Rave
DIY Festival Skirt
Try this!
Found Dallas Texas Fit
Beginner Candy Cuff
How cute are these?!
Found Ginger Cand-e
Clear Vinyl Raincoat
Check out this Matrix-style raincoat! It's perfect for wearing to a rave!
Found MJ Trends
DIY Dream Catcher Headband
How cool is this!?
Found Pinterest
Flowery Rave Outfit
How cute is this?!
Found Pattiya
DIY Rhinestone Bra
This is perfect!
Found YouTube
Walmart Clothes into Rave Wear
Walmart is a cheap place to shop and with a few simple alterations you can be rave-ready in a pinch!
Found YouTube
Glow in the Dark Shoes
You can make average, comfortable shoes glow in the dark!
Found Insider
DIY Pom Pom Visor
Fabulous!
Found Pinterest
Easy Fringe Rave Top
Don't forget the neon beads!
Found Christina Paskow
DIY Mermaid Crown
Is your outfit mermaid themed?! This is the perfect addition!
Found YouTube
DIY Rave Crop Top
This is a simple DIY that looks great!
Found Sparkly Belly
DIY Slashed Shirt
This is simple to make with a t-shirt you already have!
Found Love Maegan
DIY Tripp Pants
Want a throwback to the Tripp pant style?! Make your own!
Found Hannah Valentine
Rave Necklaces
Neon pony beads cand be made for adorable rave accessories!
Found Pinterest
DIY Festival Sunglasses
Try this!
Found Creative Life TV
Peacock Headband
How cool is this?
Found Hat Academy
Tron Costume
This is great for a rave!
Found Instructables
Slashed Sleeve T-Shirt
This is charming and works perfectly for men or women!
Found Cut Out and Keep
Tutu with Suspenders
This is so interesting!
Found Pinterest