Hello, DIYers!
Are you expecting a little one?! Don't miss out on the fun chance to share the excitement of learning your baby's gender! Whether you choose to keep things close, just including immediate family members, or you'd like to make it a huge celebration, we've collected 31 absolutely brilliant ideas for making your gender reveal something to be remembered forever!
Happy crafting!
...
DIY Gender Reveal Box
Want to make a DIY gender reveal box? Here's how you can do it yourself!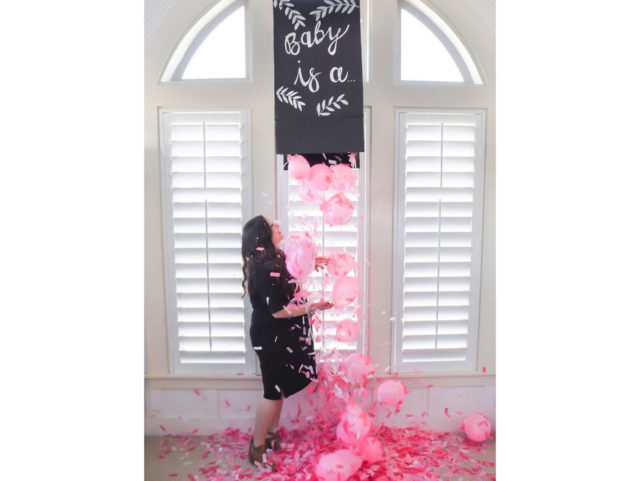 From OrientalTrading
Fancy Gender Reveal Snacks
These make for great snacks at a gender reveal party!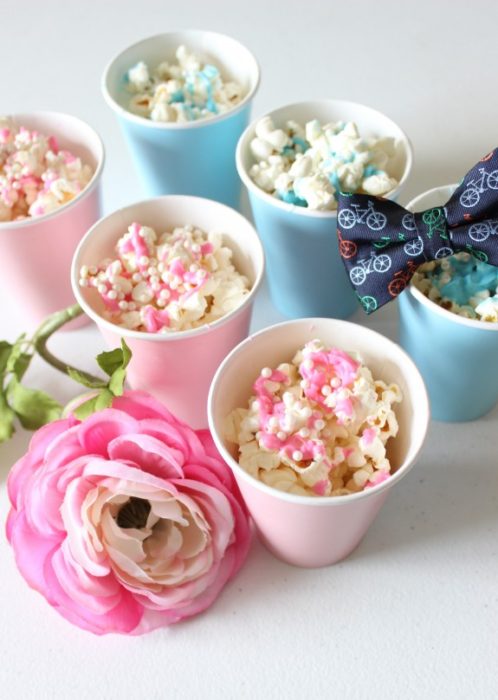 From MelissaCreates
Gender Reveal Shirts
Have custom-made T-shirts to show off your bets!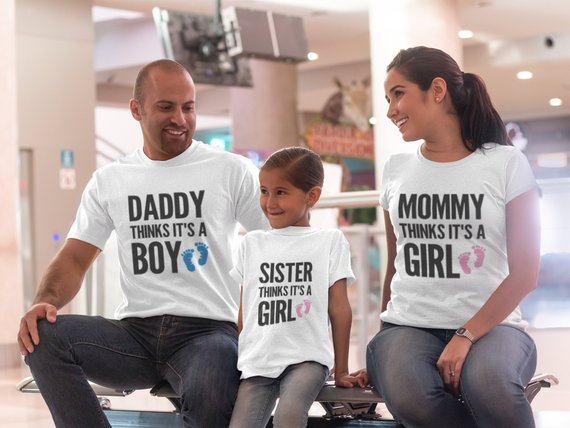 From Etsy.com by North2SouthDesigns
Silly String Gender Reveal
This is perfect for the couple that loves to have fun!
Found Fenton Fever
Gender Reveal Party
Decorating is half the fun!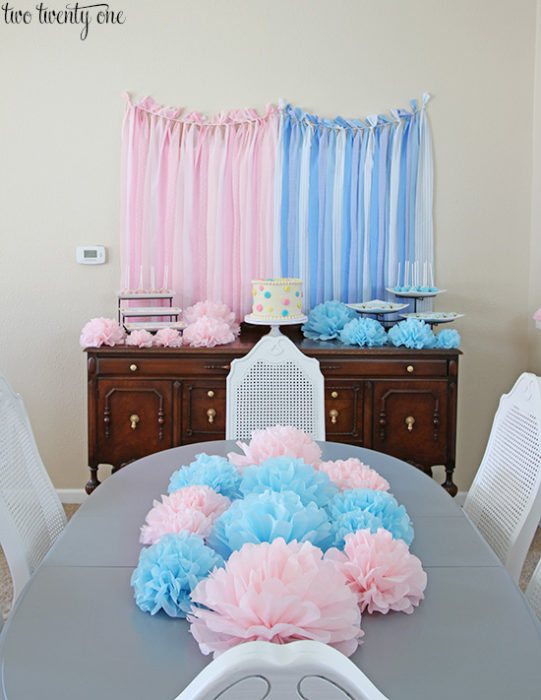 From TwoTwentyOne
Gender Reveal Cupcakes
Check these out! What a tasty way to learn the gender of your baby!
Found Love in My Oven
Big News and Gender Reveal Volcano
This science experiment is a fun way to surprise a big brother or sister with the gender of their new sibling!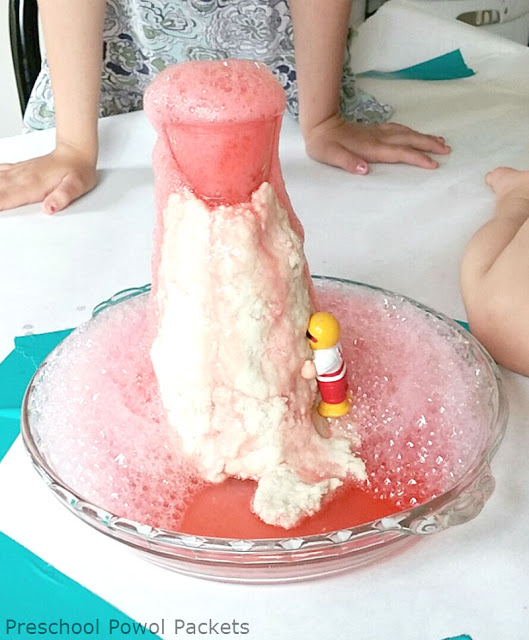 DIY Confetti Party Poppers
Want a fun way to do a gender reveal? Try this!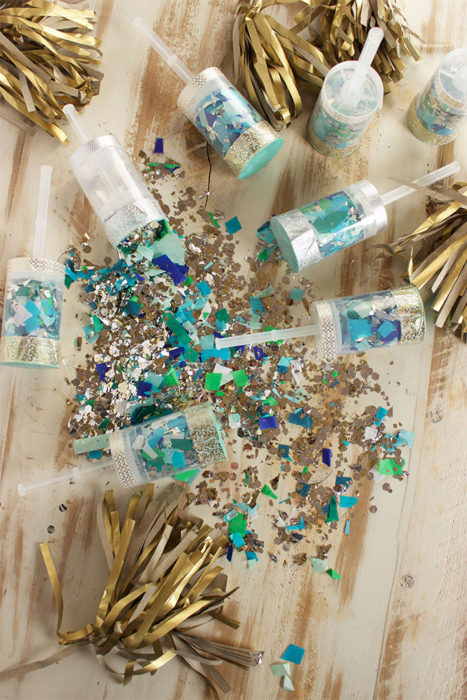 From TheSuburbanSoapbox
Cotton Candy
The idea of serving cotton candy, which is notoriously pink and blue, is an incredible idea for a gender reveal party!
Found C.R.A.F.T.
Gender Reveal Cake
Boy or girl? You'll soon know!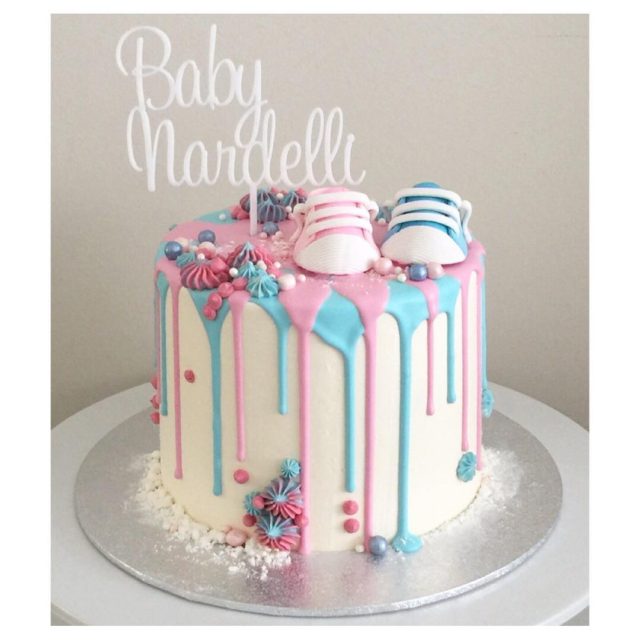 From Instagram tiersandco
Old Wives Tales Sign
This is such a cute sign that celebrates the old-wives tales that came before! You can order a sign or even make your own!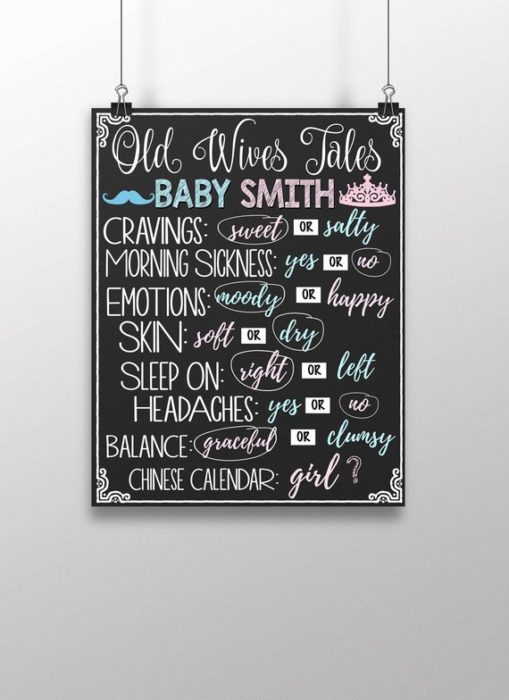 From CustomPrintablesNY
Gender Reveal Poster Board Game Kit
So cute! Pop the balloons to see if the baby is a boy or a girl.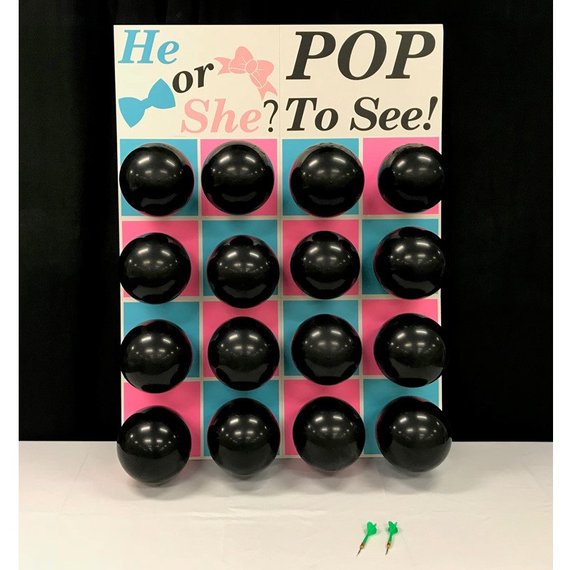 From PartyParadiseBalloon
Cravings Station
Perfect!
Found Paging Supermom
Gender Reveal Playdough
Want to share the gender reveal with the older sibling/siblings? This is a great way to do that!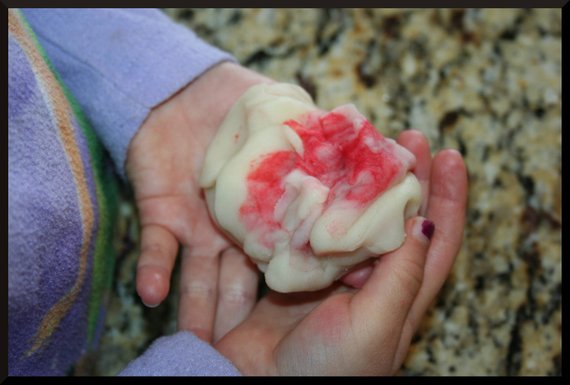 From ToyingAround
Egg Throwing Gender Reveal Party
Brilliant!
Found C.R.A.F.T.
Cake Pop Gender Reveal Idea
Sweet!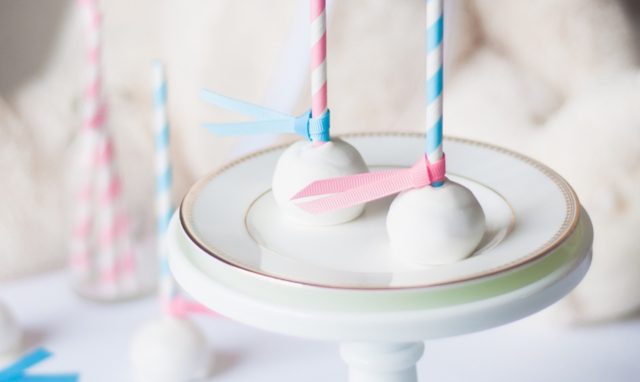 From MyBlueprint
What's it Gunna Bee Party Theme
This is cute and different!
Found Grey Grey Designs
Baby Gender Reveal Balloon Pop
Pop the balloon to reveal the baby's gender. This is a classic one!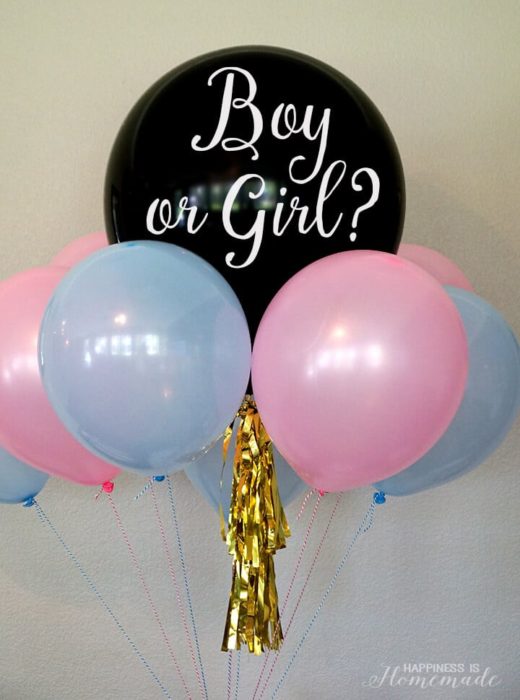 From HappinessIsHomemade
Mardi Gras Bead Idea
Try this!
Found 1 Heart 1 Week
Cute Gender Reveal Photo Idea
So adorable! Sign in pink if you think it's a girl, blue if you think it's a boy.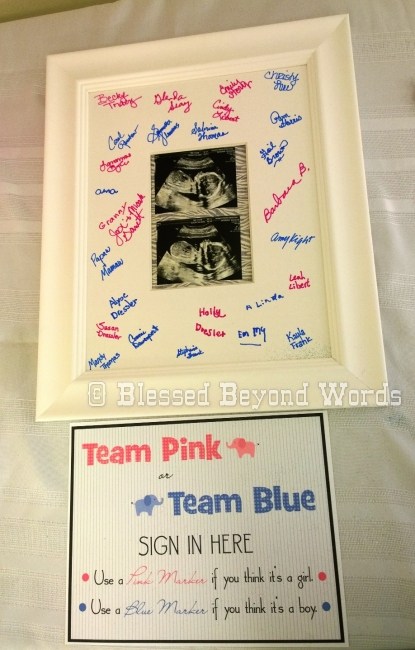 From BlessedBeyondWords
Inspired DIY Gender Reveal Poppers
Try this!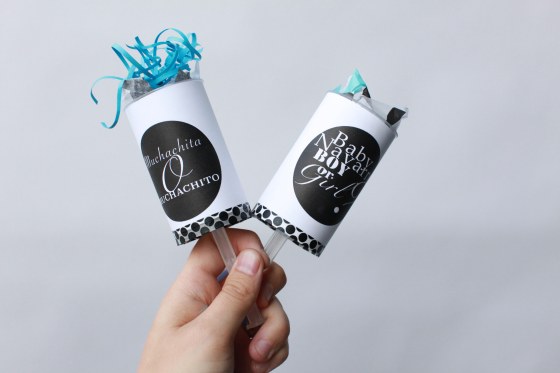 From HomeSchooledBaking
Guns or Glitter Burlap Banner
How fun!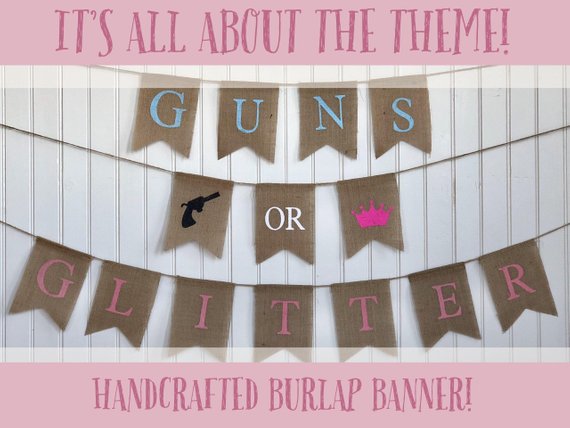 From PoofThereItIsReveals
Gender Reveal Cake
This could be perfect for your gender reveal party!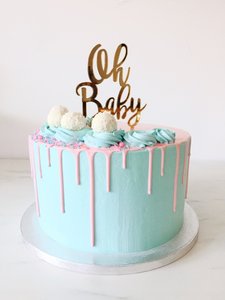 From MariaSweetCakery
Make a Gender Reveal Scratch Off With This Free Printable
So cute and fun!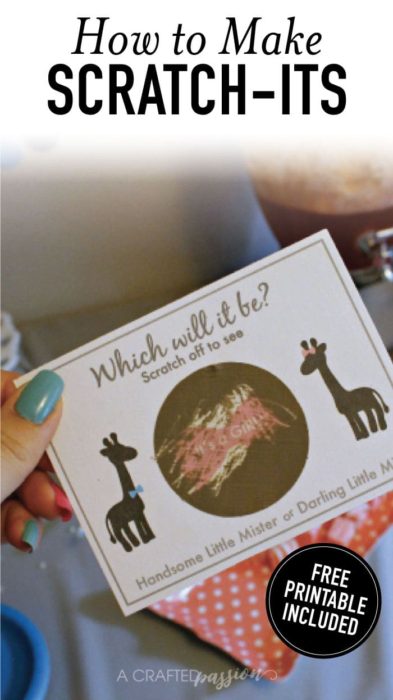 From ACraftedPassion
Gender Reveal Game
Here is another fun game that you can play!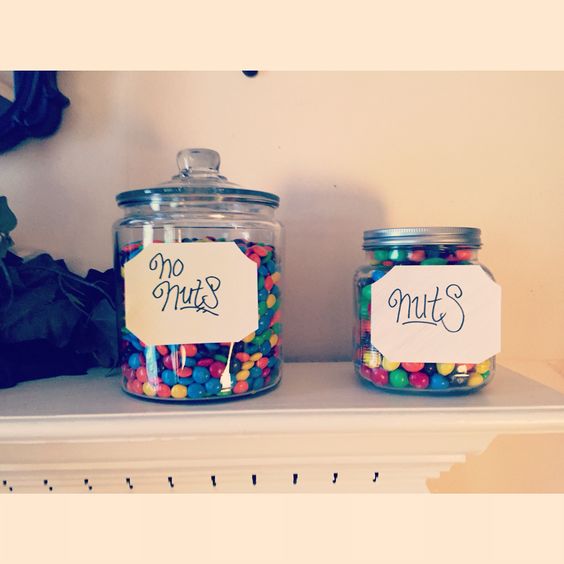 From Stephanie Santiago
Twinkling Stars
What about something like this for your invitation?!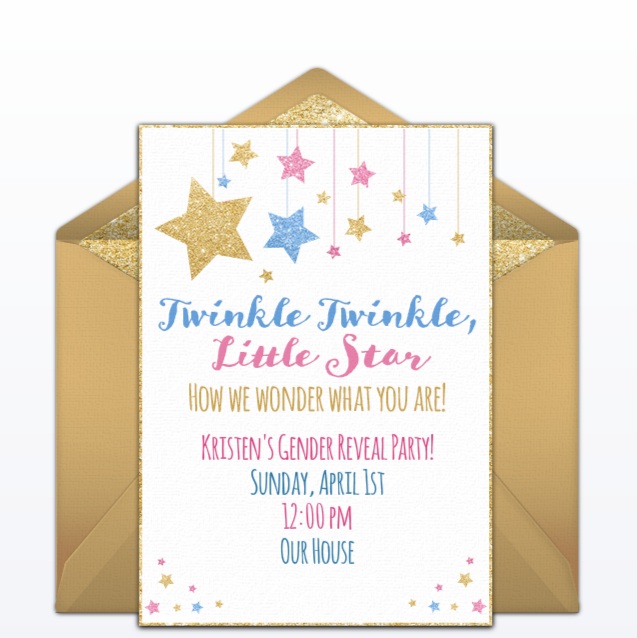 From Punchbowl
Gender reveal DIY banner
Isn't this sweet? Perfect for your party.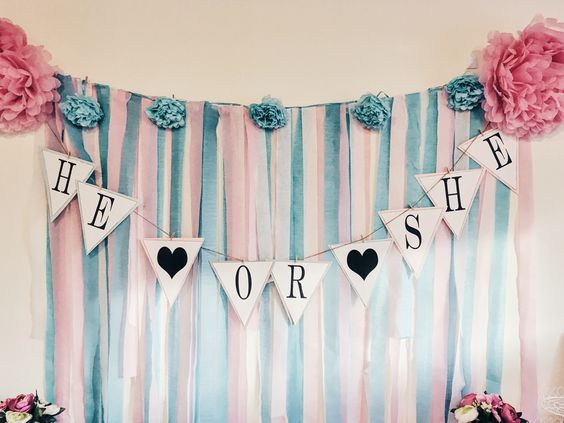 From Stacy Orosco
Thumb Print Tree
Have family members put a thumbprint leaf in the color they think your little one will be!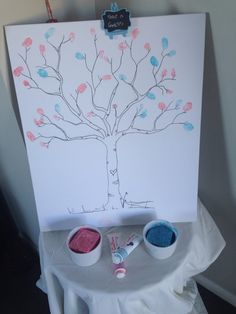 From Whitney Triplett
Touchdowns or Tutus Burlap Banner
This is cute! You can buy one or make your own!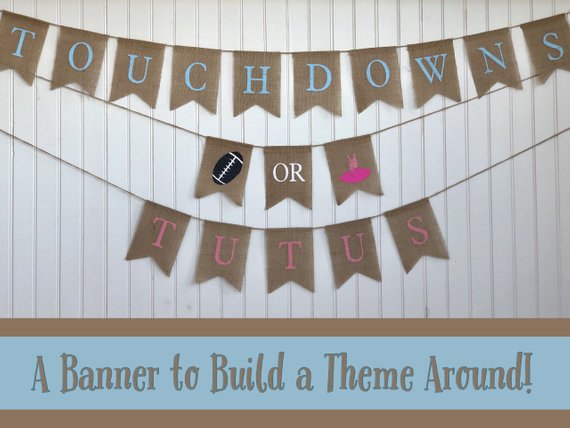 From PoofThereItIsReveals
Team Lashes Team 'Staches
Like puns? Then this is perfect!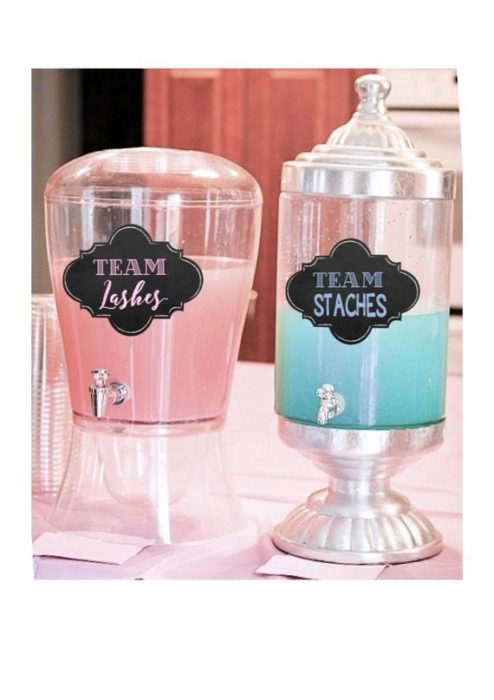 From PergolaArt
Gender Reveal Decorations
Lovely!