Hello, DIYers!
Are you a book-lover? If so, you can take your love of literature and even incorporate it into some of your home decorating! There are even a few different ways to go about it!
If you've got a large collection of books or, perhaps, too little storage space, you can use the books you have throughout your home to be used as extra decor. Additionally, if you have books that are no longer usable, you might also consider crafting with the pages or structure of the books themselves in order to create inventive displays and home decor! Here are some examples to get you started!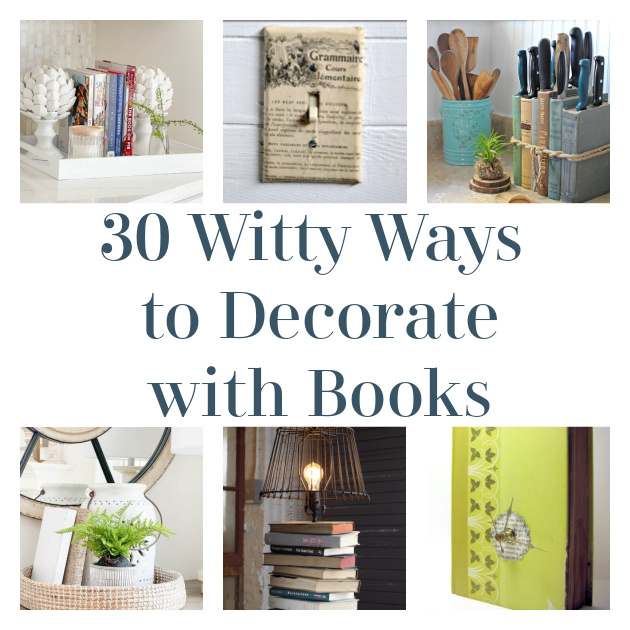 Dahlia Book Page Wreath DIY
Wonderful! Give this a try!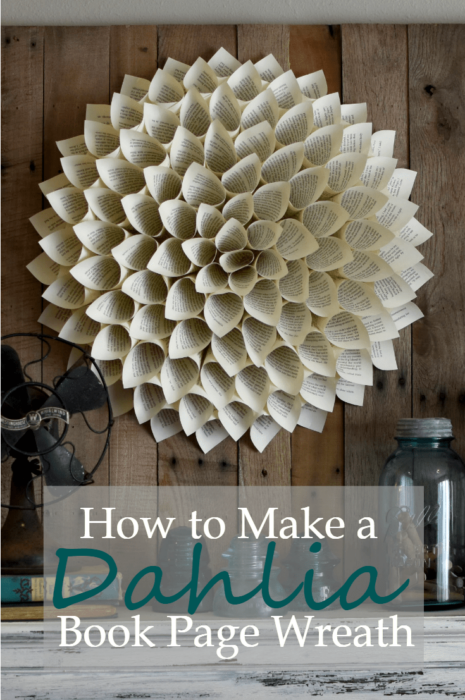 From AWonderfulThought
Book Knife Block
Isn't this SO cute?!
Fill In Decorating Gaps
If you're creating a vignette and you think it's missing something, that something might be books!
Found Stone Gable Blog
Rustic Vase Display
Isn't this cute?!
Found DIY N Crafts
Use Books to Add Texture
You can wrap books in a textured cloth to give your room something a little bit extra!
Found Stone Gable Blog
Book Page Light Switch Plates
This is such a cute addition to a room!
Found Pinterest
DIY Hanging Book Lamp
You can upcycle old books into unique and interesting light fixtures!
Found YouTube
Votive Candle Book Page Idea
What a lovely addition to a room!
Found The Happy Honey Bee
Book Clock
This is a unique way to display the time in your home!
Found Shaelynns Fairy Shoppe
Display a Collection
Why hide a collection of books away? You can display them in a way that you can be proud of!
Found Stone Gable Blog
Book Page Chandelier
If you're feeling really ambitious, why not try this?!
Found Refab Diaries
Book Page Vase
This is a special addition to a room and it's so easy to make!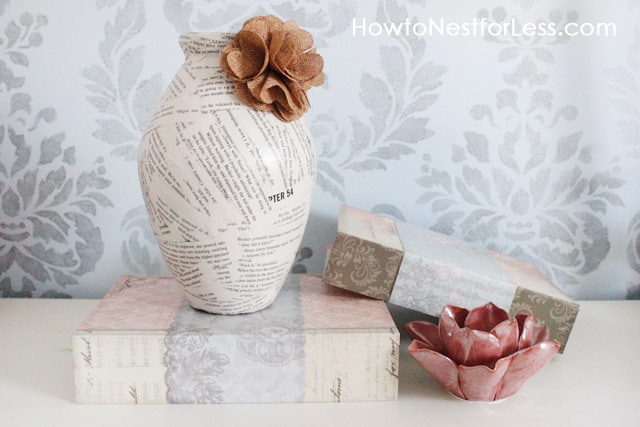 Found How to Nest for Less
How to Print Photo Art on Book Pages
This is a unique way to make a book page into something beautiful!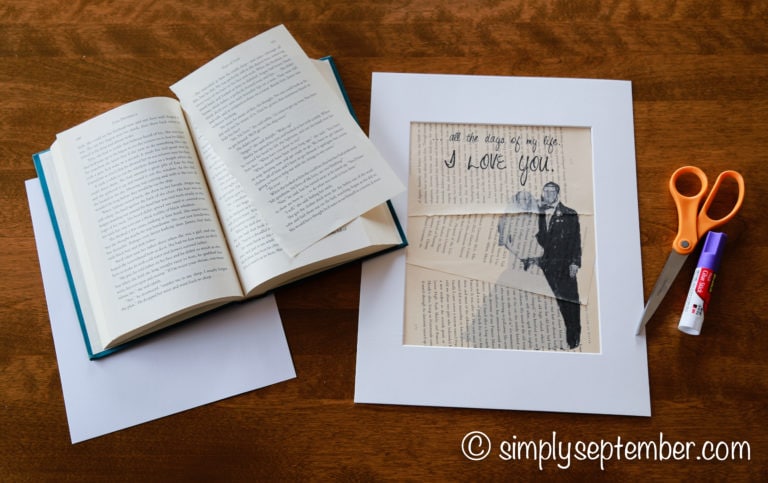 From SimplySeptember
Add Height Variability with Books
You can use piles of books to add additional height to displays!
Found My Dopamaine
DIY Book Planter
Did you know you can turn a book into a planter?! Try this!
Found Happily Dwell
Book Page Table
Amazing!!
Found Craft Foxes
Show Off Personality
By decorating with some of your favorite books you can show off your personality in your home!
Found Stone Gable Blog
DIY Stacked Book Lamp
This table lamp looks incredible! Will you make one?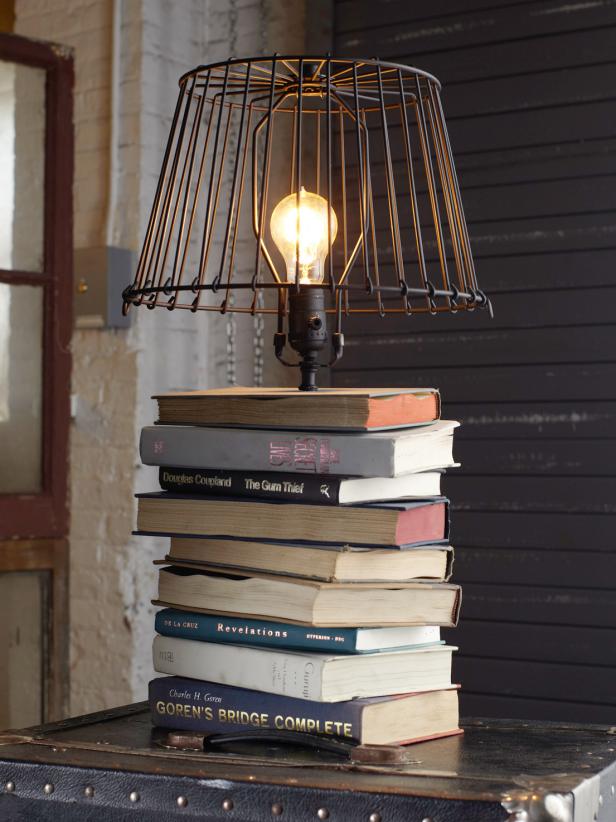 Found HGTV
Paper wreath 20″ dictionary
Love dictionaries? This is for you!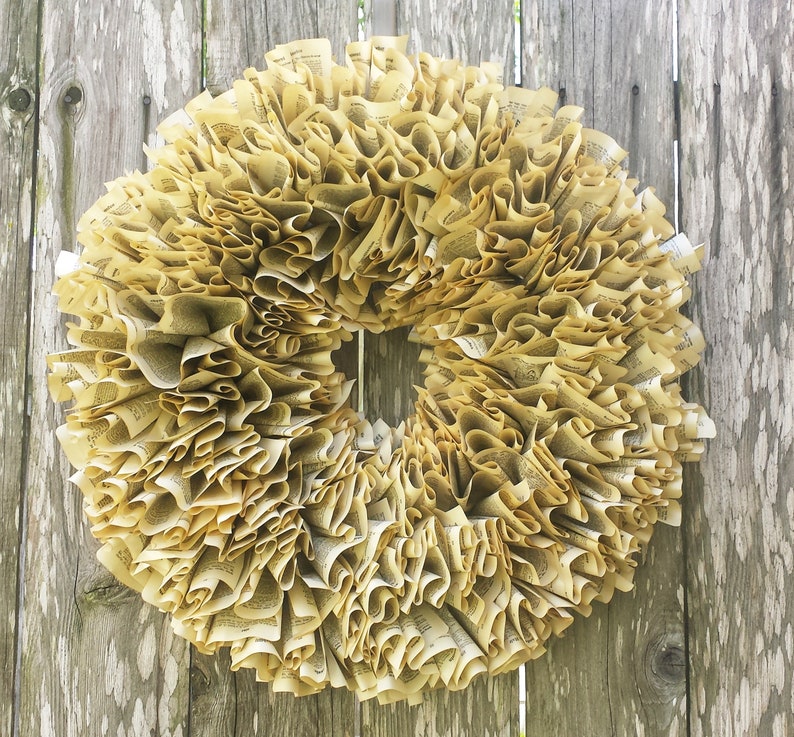 From PatchworkGiraffe
DIY Book Page Ornaments with Animals
How inventive!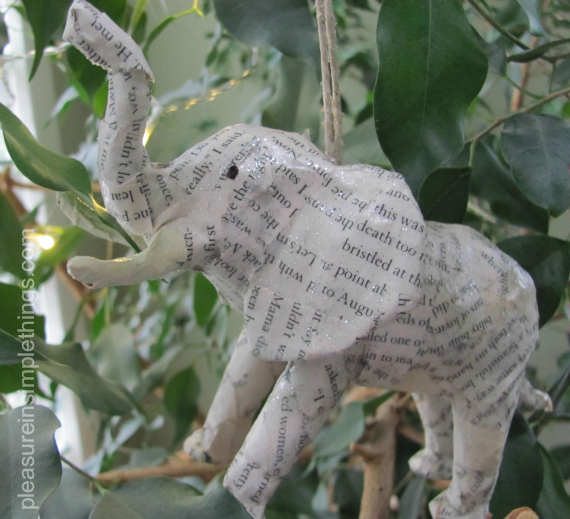 Found Pleasure in Simple Things
Page Side Facing Outward
This helps to ensure that the titles and covers are not distracting in the space, but still adds a nice texture!
Found Stone Gable Blog
Book Succulent Planter
You can make this!
Found Rain on a Tin Roof
Book Lamp Shade
Try this!

Found Refab Diaries
Book Page Balls
These are so lovely! They would be great for hanging or using in a decorative bowl!
Found Muslin and Merlot
Simple Hanging Paper Lanterns from Book Pages
Check this out! How neat!
Found DIY N Crafts
Stunning Old Book Page Calla Lily Bouquet
Check this out!
Found DIY N Crafts
Decorate with Cookbooks in the Kitchen
You can display your nice cookbooks in the kitchen!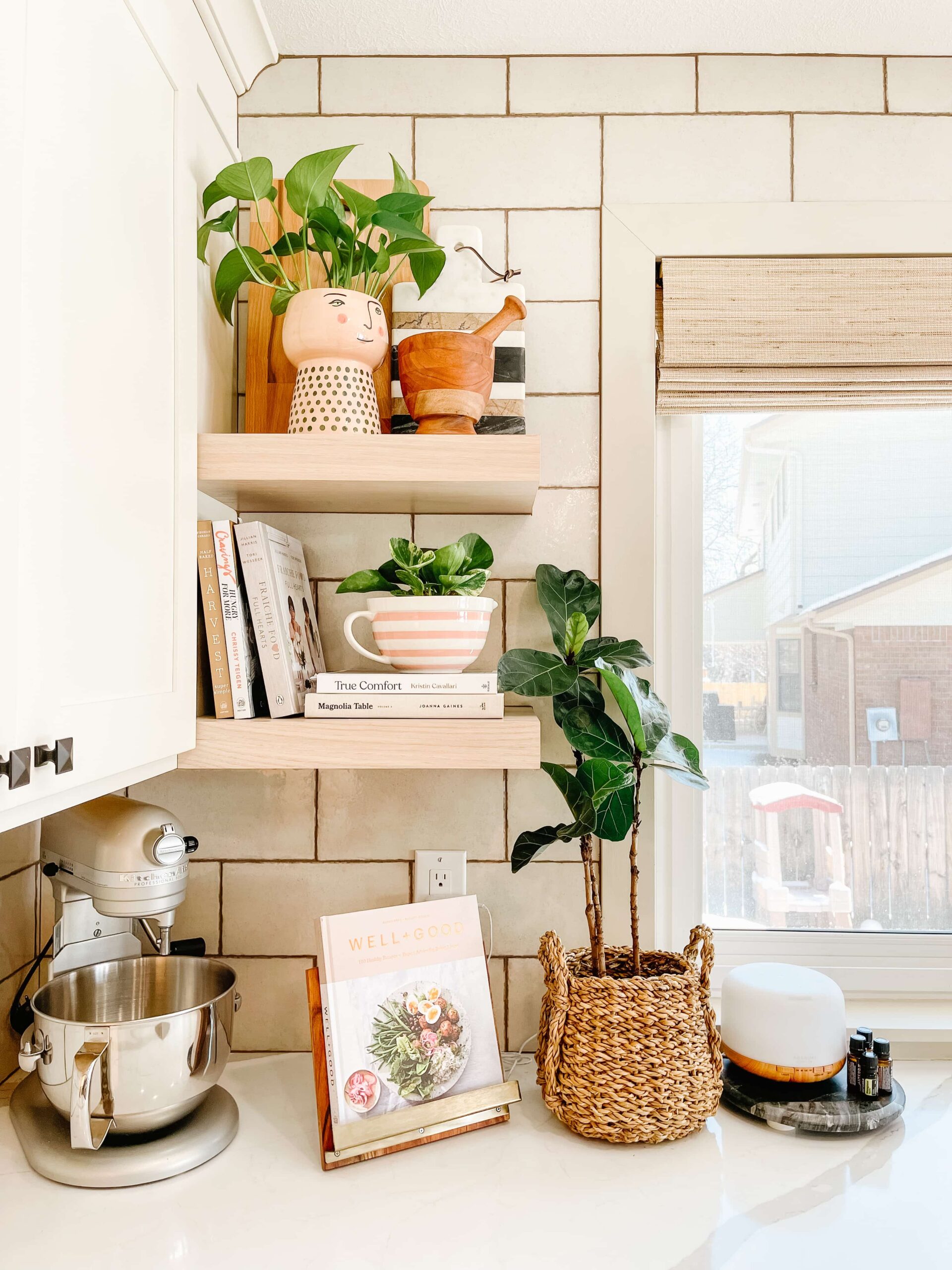 Found Sprucing Up Mamahood
Book Page Topiary
This is so precious! Why not give this craft a try?!
Found Domestifluff
Book Pages Pencil Cups
This is fantastic! It would also make a great gift for a teacher!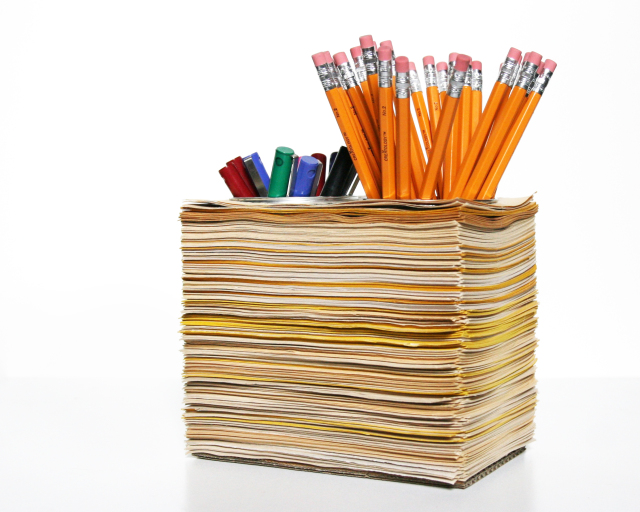 From The3rsblog
Coffee Cup Folded Book Art Pattern
Very unique! Try this fun book art DIY.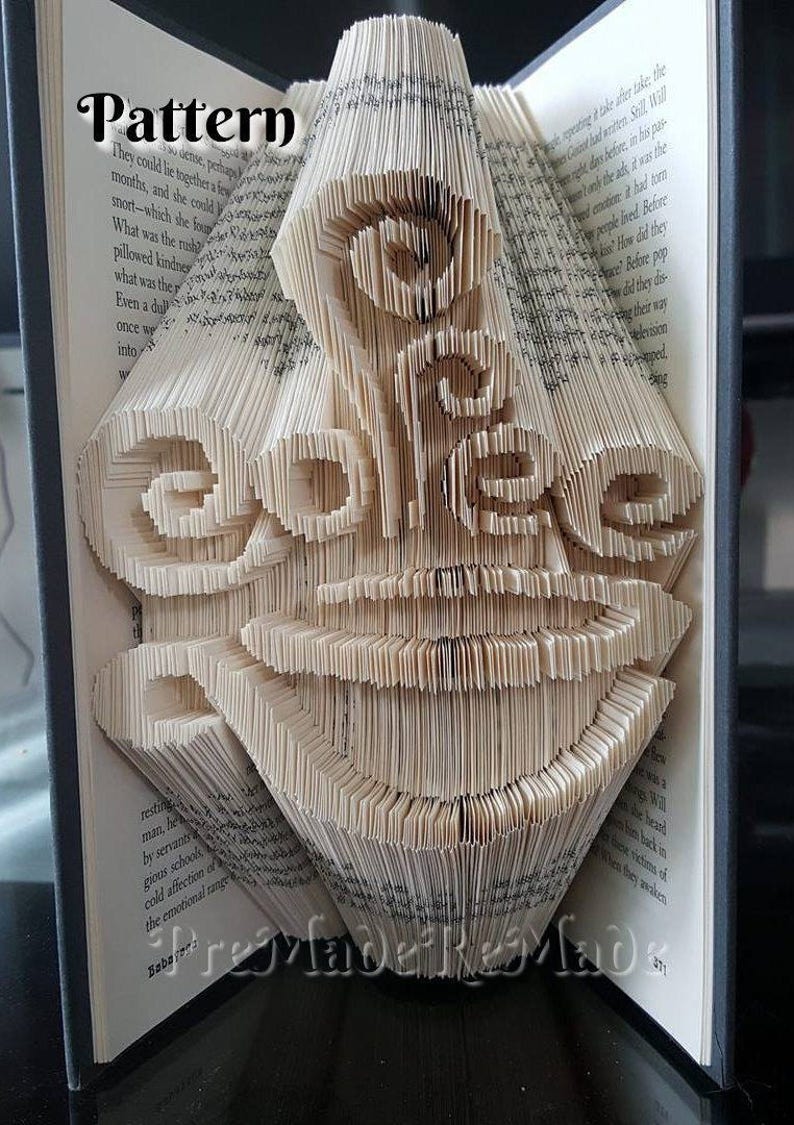 From PreMadeReMade