Get excited! We're about to share with you one of our favorite DIY projects – Sharpie crafts!!!
Sharpie crafts can be done at any time of year & it is easy to find fun project that will let you celebrate all 4 seasons, and the holidays too. Whether you want to make tie dye tees, suncatchers or cozy socks for the colder weather months, there is something for everyone.
What we know will make you smile, Sharpie crafts are one that beginners will usually get great results from. Most of the projects we share with you now are super beginner friendly. So feel free to pick out any of them that sound like they would be fun.
Yes, Sharpie crafts are great for kids. But – if kids are young – likely, you'll want to supervise them a bit, because Sharpie markers are permanent. We've all seen those "goofy" videos where kids have drawn on a sibling's face with a permanent marker, or on furniture, the wall or even a pet! While permanent marker will (eventually!) come out, this is not an instant process that just takes a little water & soap.
Sharpie crafts can create fantastic DIY projects we know you'll want to give as gifts. We know you'll be astonished to see the Galaxy design, watercolor affect, the tie dye looks and so much more that you can do with Sharpies. What makes Sharpies so appealing, is this is so far less messy than if you were to use paint, and a beginner often gets better results with a Sharpie.
So, let's get started! Uncap a Sharpie & Happy DIY-ing!
Permanent Marker Color Bursts on Fabric
Want a tie-dye tee with that "wow" factor? Try this DIY.
Design your own Canvas Shoes with Sharpies
Fun to make and also fun to wear! Try this great DIY.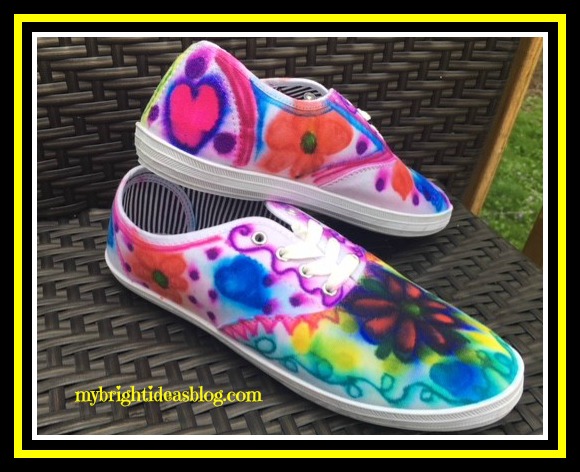 From MyBrightIdeasBlog
A Secret Beach & Decorated Pebbles
So pretty! Try this DIY.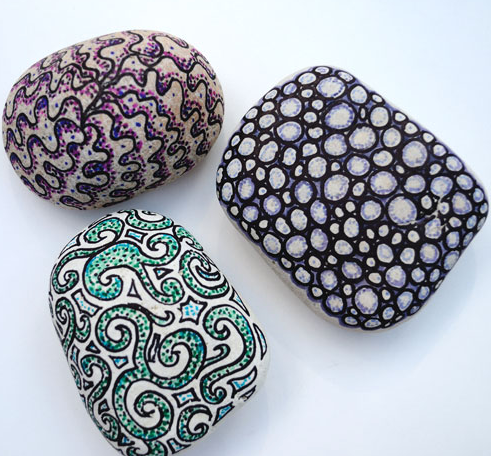 From CreativeInChicago
Project – Marimekko Inspired Sneakers
So charming! DIY these with simple Sharpies, we know you'll be thrilled with the results.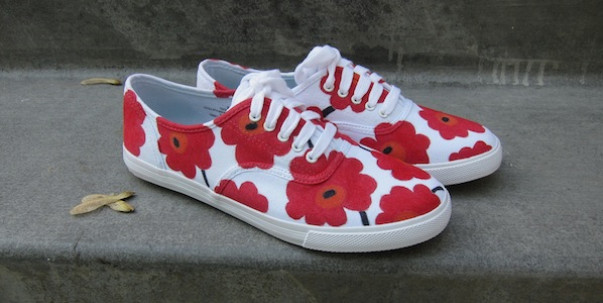 From JustCraftyEnough
DIY Sharpie Mug with a Design That Lasts
So charming! Try this Sharpie DIY.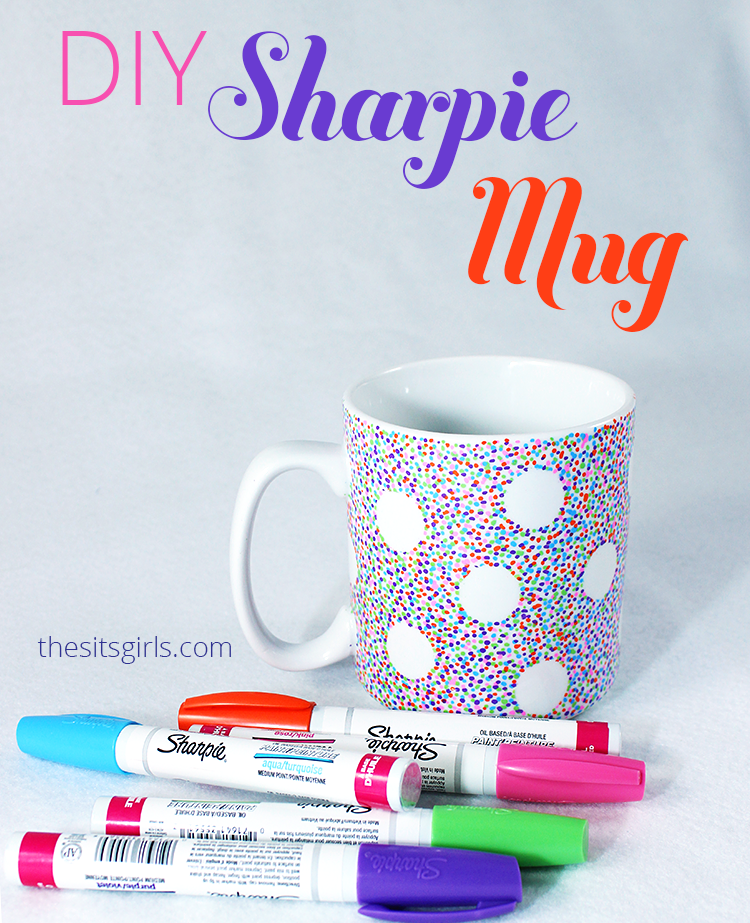 From TheSitsGirls
DIY Galaxy Shoes
Wow! Out of this world shoes! Gotta DIY these!!!
From KidsCraftRoom
Black Glue & Sharpies Butterfly Suncatcher
Here is a fun project with kids. Perfect for spring and summer too.
From Adventure in a Box
DIY Tie Dye Shoes with Sharpies
Don't these make you smile? We love the dots on these.
From BrookNic
Kids Sharpie Canvas Art Project
Fun for a kids room or why not hang in the living room? Bright and colorful.
From EliseengHStudios
Watercolor Flower DIY Sharpie Mug
Doesn't this look like you bought it at a boutique? DIY this fun Sharpie craft.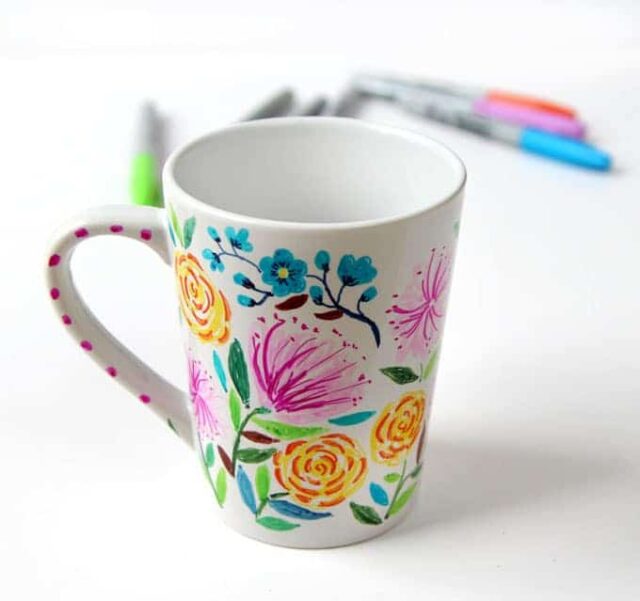 FromAPieceOfRainbow
DIY Sharpie Tie Dye Scarf Tutorial
Very artistic. Perfect to DIY for your wardrobe or gifts.
From AnInspiredMess
Tie Dye Bookmark with Sharpies and Rubbing Alcohol
What a fun project with kids! Try this great DIY.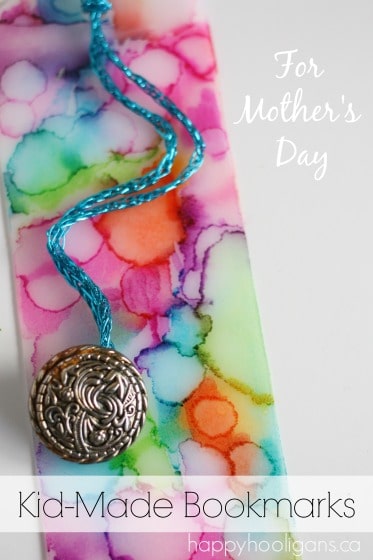 From HappyHooligans
Hand drawn giftwrap
Not just for Christmas! It's easy to be eco-friendly at any holiday or occasion!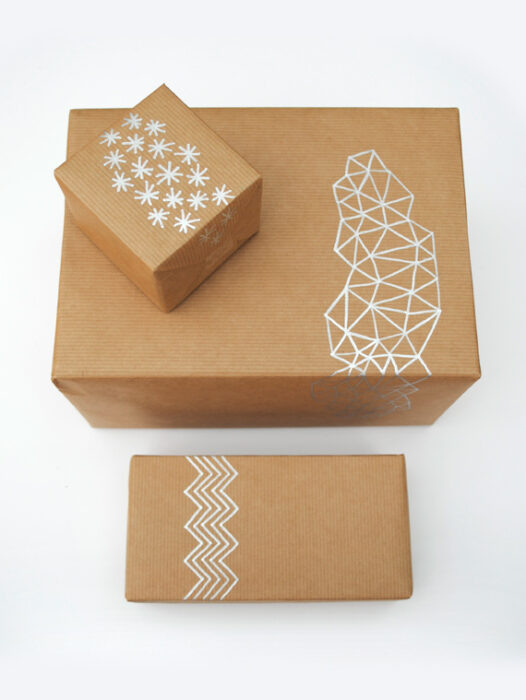 From MiniEco
Hostess Gift Hand Stamped Wooden Utensils
Don't these look lovely? DIY these fun Sharpie gifts.
From TheIdeaRoom
Flower Mug Kid Craft
So lovely and the perfect gift any child can make for Mother's Day. A fun Sharpie craft.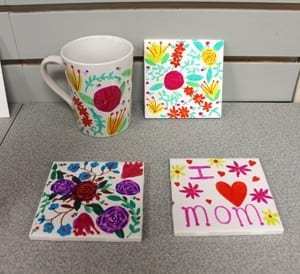 From AMoreCraftyLife
DIY Watercolor Sharpie Planter
So charming! Here is a great Sharpie craft.
From BRepurposed
Faux Stained Glass Suncatcher Craft for Kids
So charming! Here is a Sharpie craft we know you'll want to DIY.
From BuggyAndBuddy
Colorful Tile Coasters
Here is a great gift that kids can DIY. Yes, this is a Sharpie craft.
From Katieish
COFFEE FILTER FLOWERS & OTHER EASY COFFEE FILTER CRAFTS
It might surprise you that for how pretty these are, they are incredibly simple to make. Fun for kids but adults too!
DIY Craft Project: Sharpie Mug Tutorial
Aren't these sweet? DIY these for a gift.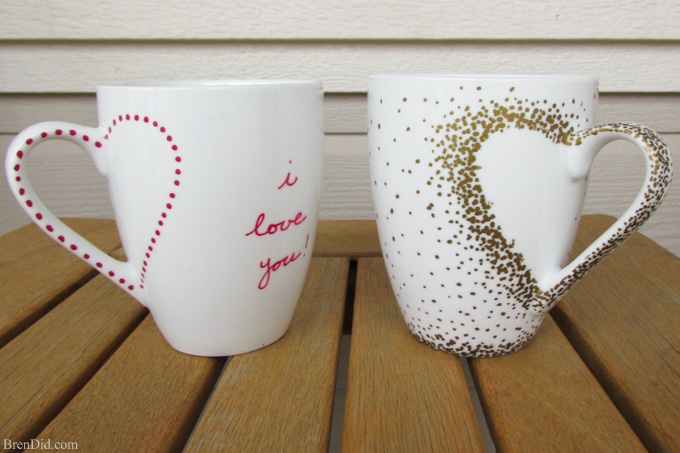 From Brendid
design it yourself umbrella
So charming! Here is a fun DIY project.
Fun Sharpie Pillowcase Crafts
So pretty! Here is a fun Sharpie DIY.
From ASubtleRevelry
DIY Sharpie Ceramic Mugs and Cups
This is a Sharpie project the young and young at heart will enjoy! Give it a try!
From WhoNeedsACape
DIY Sharpie Wallpaper Tutorial
Here is a fun DIY. Make your own wallpaper.
From VintageRevivals
How to Paint with Sharpies and Alcohol
Doesn't this look like watercolor? So elegant!
From LifestyleForRealLife
TUTORIAL :: How to make jewellery dishes with copper trim
Very elegant! These would make lovely gifts.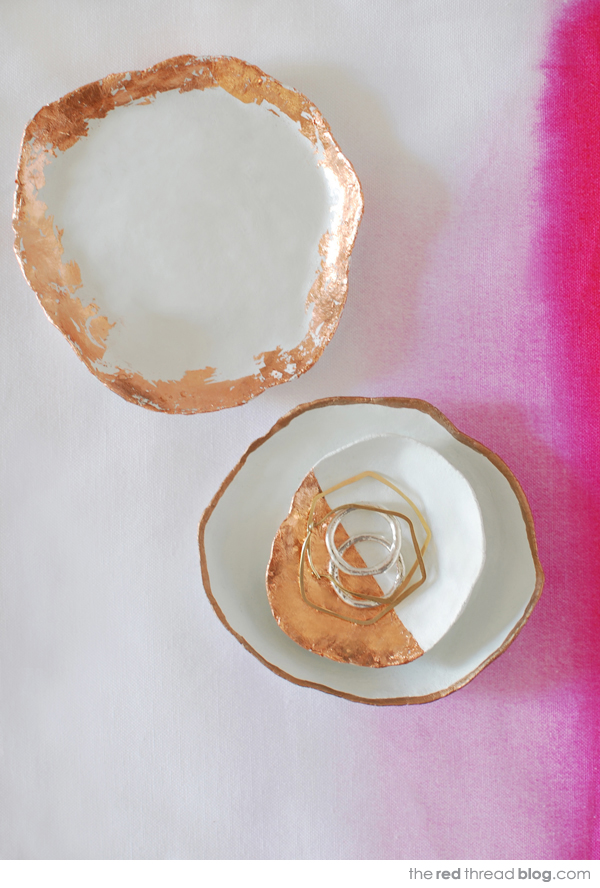 From We Are Scout
DIY Sharpie Mugs that are Washable
Here is a fun craft, especially for a teen party. Try this Sharpie DIY.
From FeelingNifty
Tie Dye Sharpies
Aren't these tees amazing? We know you'll want to DIY them.
From BabbleDabbleDo
DIY Typography Cutting Board
Yes, you've seen cutting boards like these in the shops. Now you can make them at home – as a Sharpie craft!
From TheIdeaRoom