Hello. DIYers!
Does your craft room or craft closet need a makeover? You can start by checking out these beautiful and inspirational craft rooms and organization ideas that will make your creative space beautiful and functional! Try these out!
Happy crafting!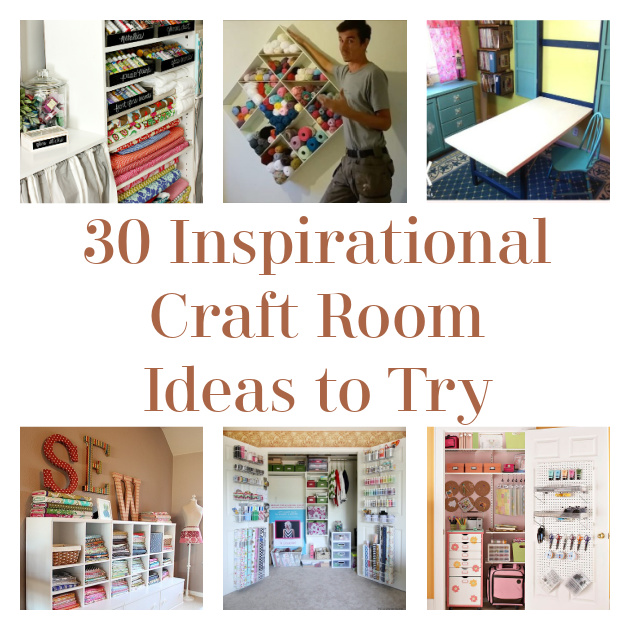 ...
Craft Room Reveal
I love the idea of having crafts accessible in a main living area of the house!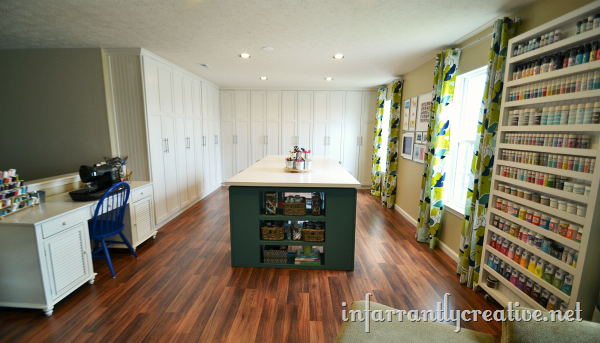 From InfarrantlyCreative
Craft Closet
Did you know you can turn your small closet into your scrapbooking dream place? Take a look at this!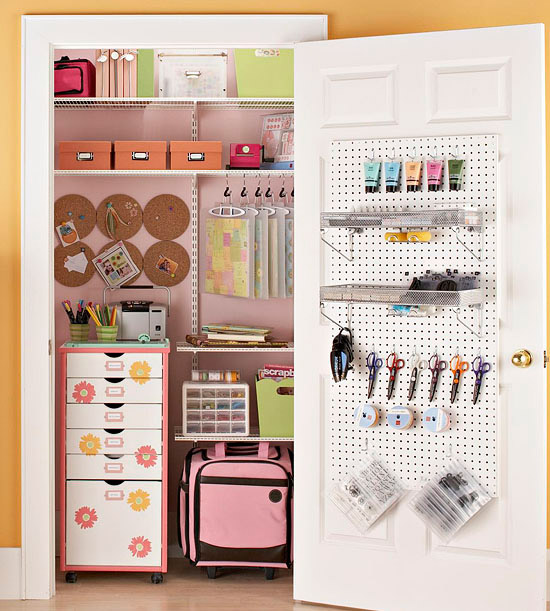 From BHG
Wicker Basket Storage Ideas
Check this out!
Found Country Chic Cottage
Craft Room Reveal!
How cool!
Found The Scrap Shoppe Blog
Drop Down Work Table
This is a brilliant idea! Could you do this in one of your rooms?!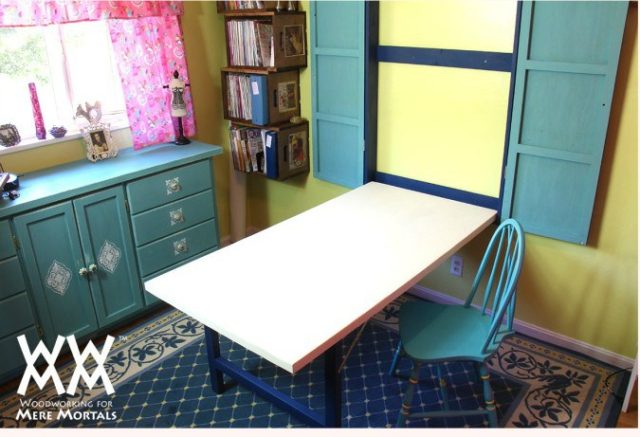 The Ultimate Craft Closet Organization
Check this out!
Found I Heart Organizing
Yarn Shelves for Craft Storage
Do you knit or crochet? Look at these great DIY shelves.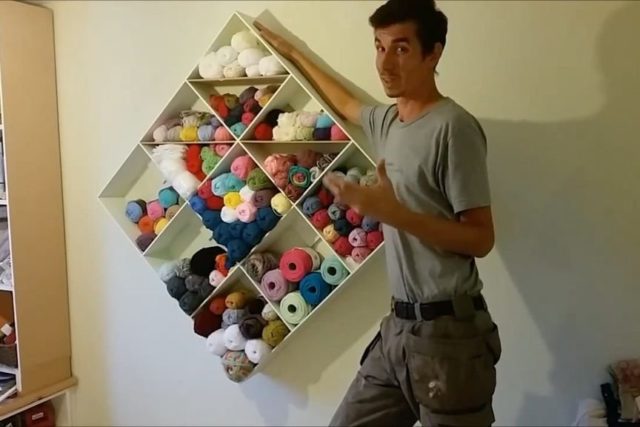 From Instructables
Old File Cabinet to Beautiful Fabric Storage
Have a lot of crafting fabric? Keep it all in one place – here!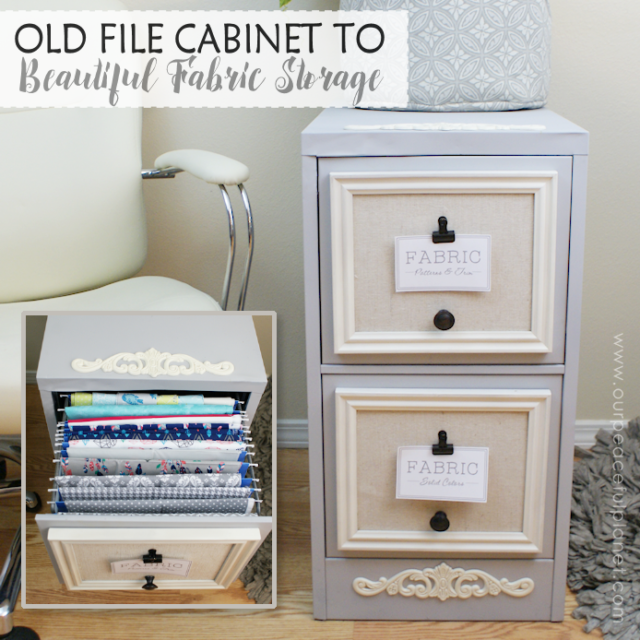 From CraftYourHappiness
UHeart Organizing: Wrap It Up!
Are you a big gift wrapper? Try this organizing system.for your craft closets!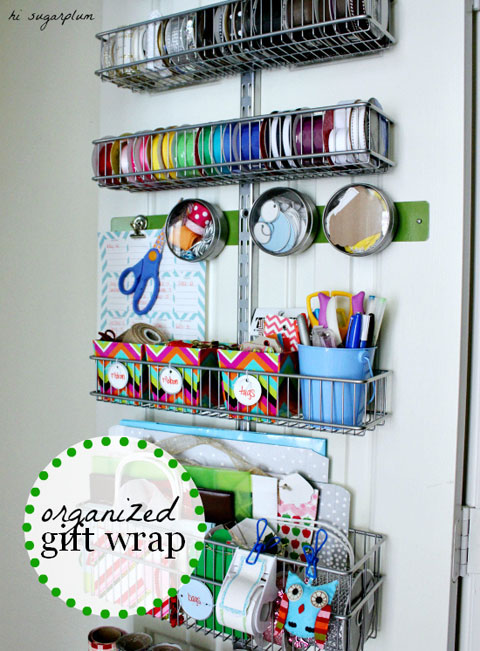 From IHeartOrganizing
Fabric Storage
If you're a serious sew-er, you need this amazing storage!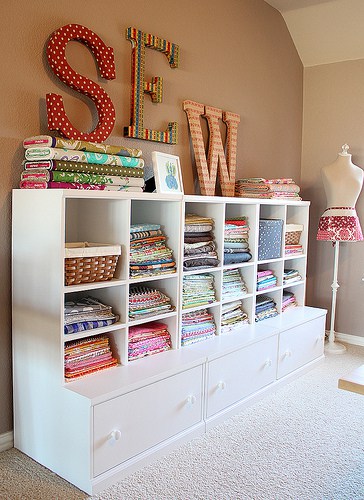 From CraftApple
Craft Room Tour
Want a dreamy craft room? Take a look at this one for inspiration!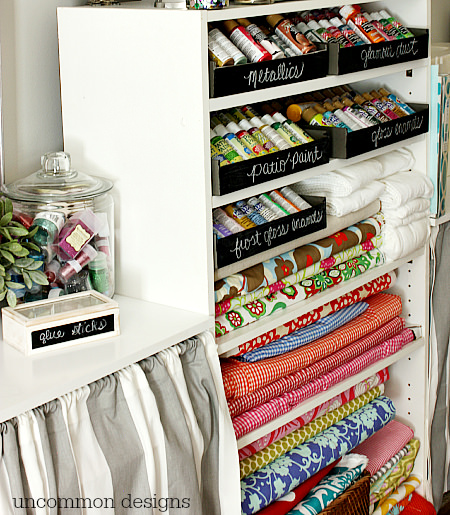 Old Headboard to Craft Nook
Fantastic idea!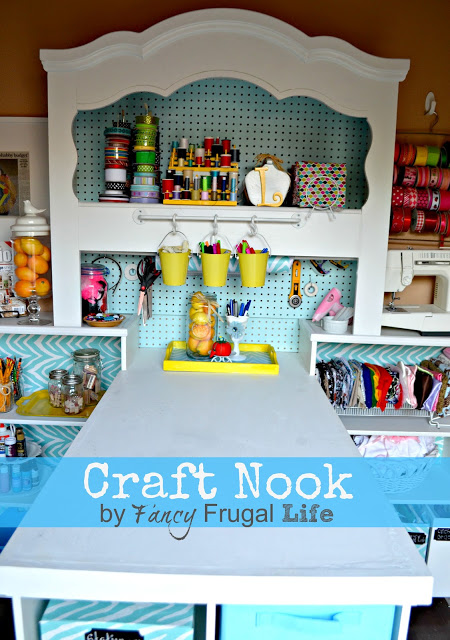 From FancyFrugalLife
My Home Tour Office & Studio
This is a perfect home office/craft room combination!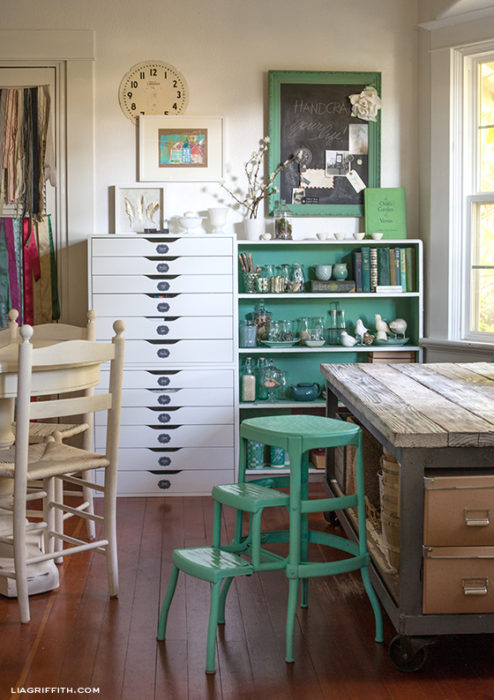 From LiaGriffith
How to Stencil a Herringbone Bookcase
No, this is not Deal or No Deal – you can keep your craft supplies here.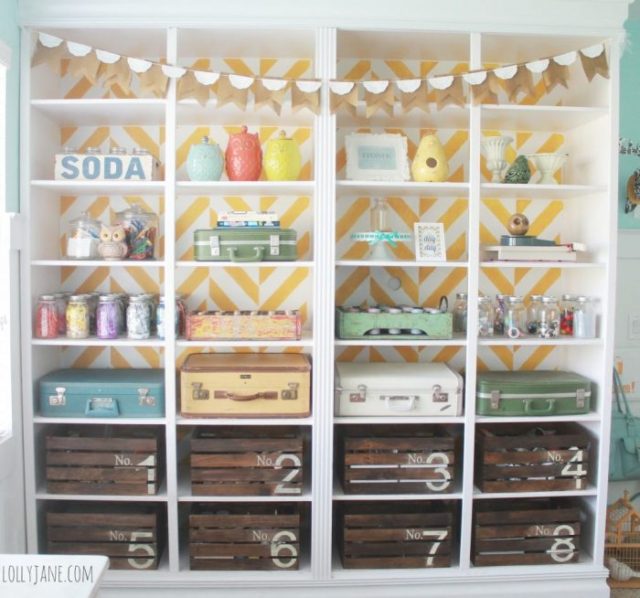 From LollyJane
My Craft Room
The peg board in this room is brilliant!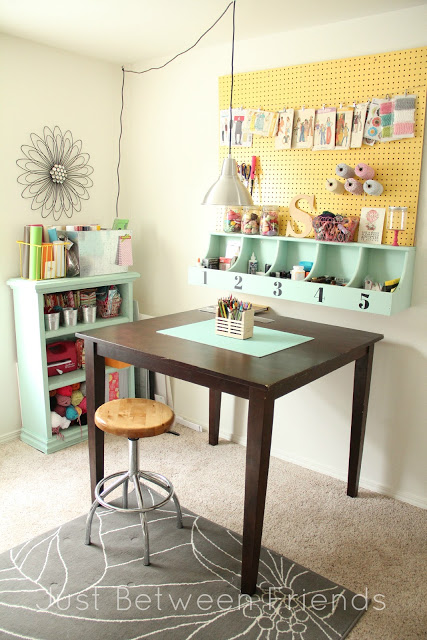 From Just Between Friends
DIY Inspiration Board
Want to get inspired to be crafty? DIY an inspiration board.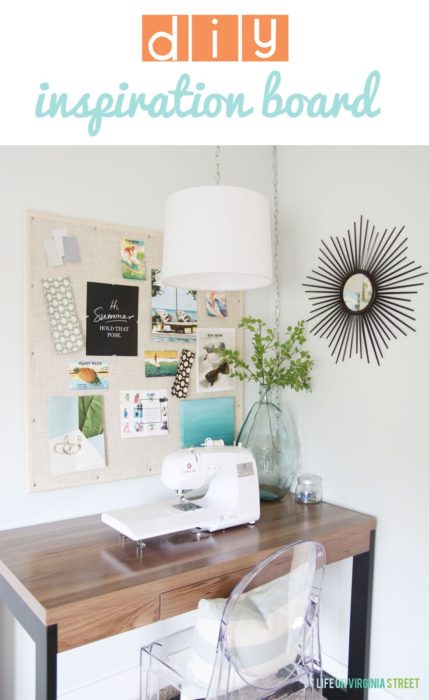 From LifeOnVirginiaStreet
Ribbon Spool Organizer
Love to use ribbon? Organize it in your craft room with this DIY.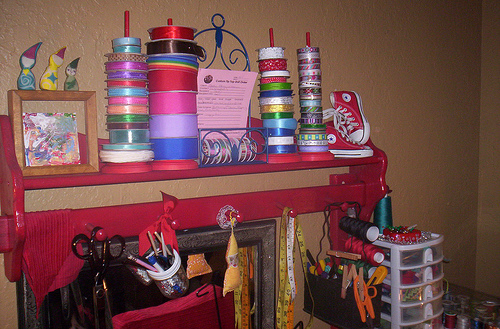 From Craftster
Paper Craft Storage in IKEA Shelving
This is fantastic!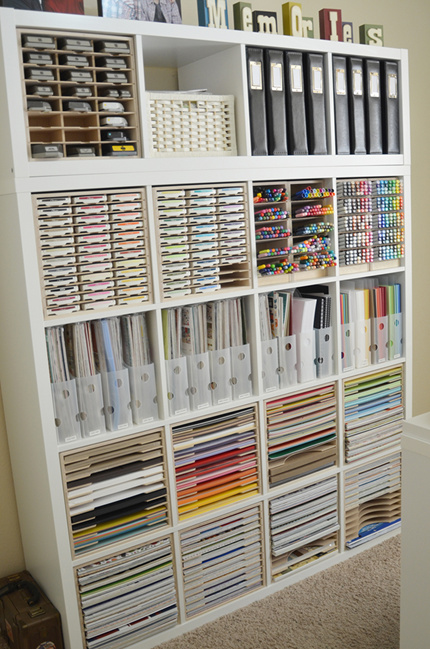 From StampNStorage
Scraproom
Love scrapbooking? Then you need a room like this.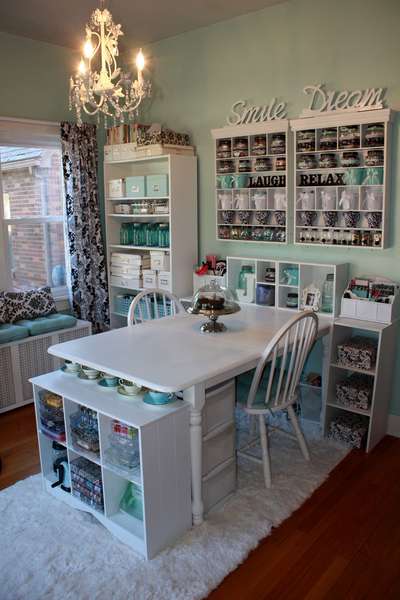 From Scrapbook
Craft Room Organization
Want to keep your craft room tidy? Give these organization ideas a try!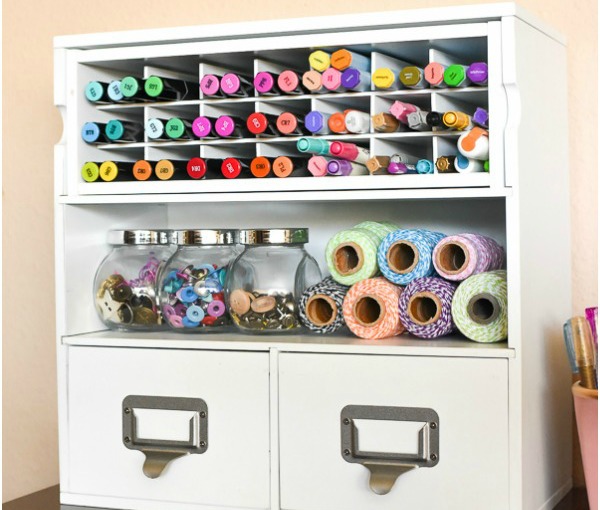 From APumpkinAndAPrincess
My Craft Room plus MORE Craft Room Tours
Like crafts? Try a great room for your DIY projects.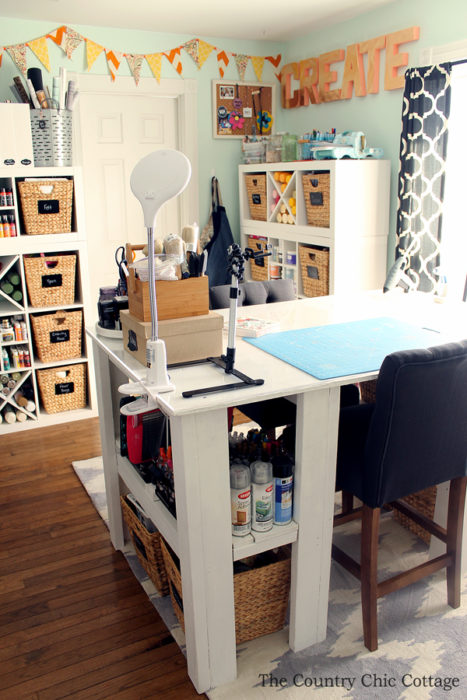 Reader Space: A Working Wow Factor!
If you don't have a designated craft room, you could at least have a designated craft closet!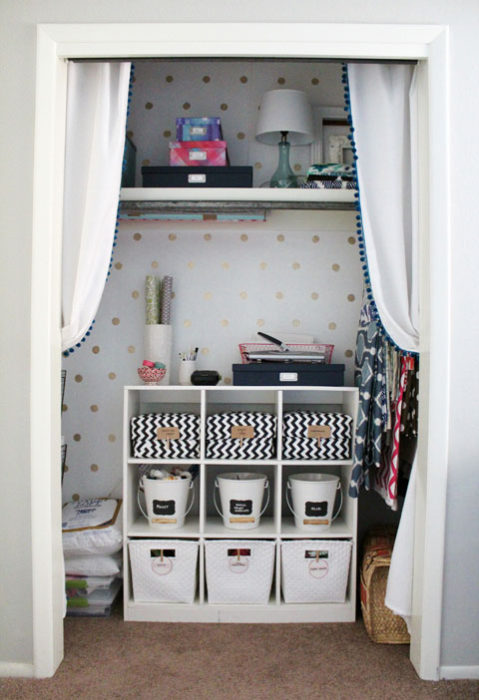 From IHeartOrganizing
Craft Room Makeover
Try this!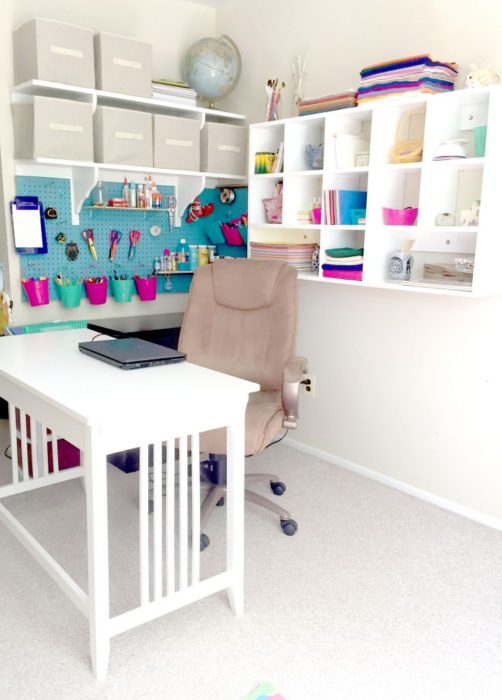 From JustMeasuringUp
Ribbon Organization Cart
Like to use ribbon in your crafts? Try this great DIY.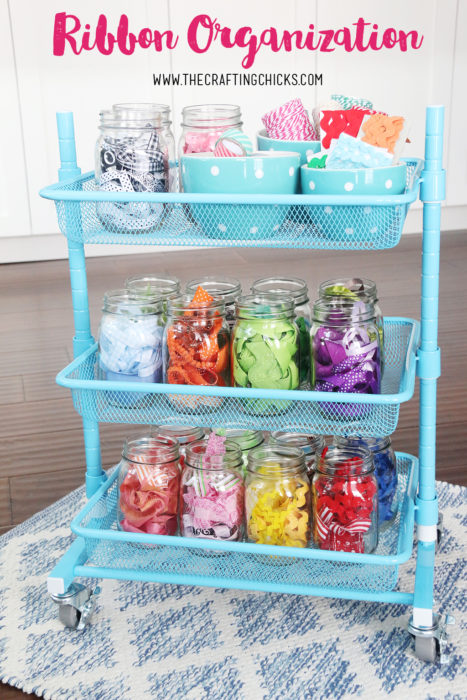 From TheCraftingChicks
Home Office Organization
Wow! Why not try these ideas?!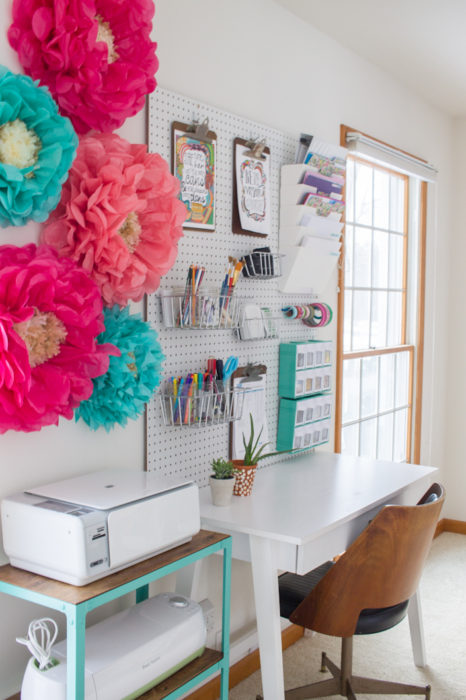 Making Over an Old Dresser for Craft Room Storage
Have an old dresser? Turn it into craft storage!
From TheHappyHousie
Craft Room Makeover
Check out this amazing craft room makeover!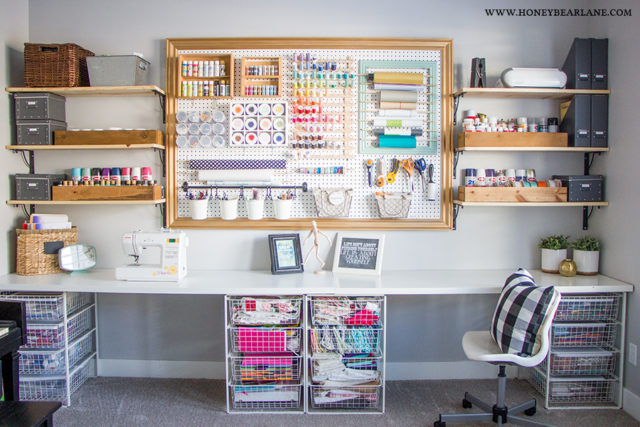 From HoneyBearLane
Craft Paint Organizer
Try this!
Found Sugar Bee Crafts
Amanda's ideas
3 ring binders for the win!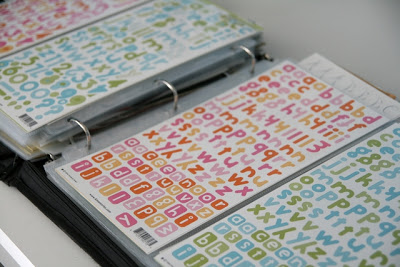 From CraftyStorage