Thanksgiving is a time for appreciation, reflection, and togetherness. As families gather around tables laden with delicious meals, the spirit of gratitude takes center stage. While sharing a feast is a cherished tradition, infusing the day with activities centered around gratitude can deepen the meaning of the holiday. Creating family rituals that celebrate thankfulness not only fosters a sense of unity but also instills values that resonate far beyond the holiday season.
Here are some heartwarming family gratitude activities to consider incorporating into your Thanksgiving traditions: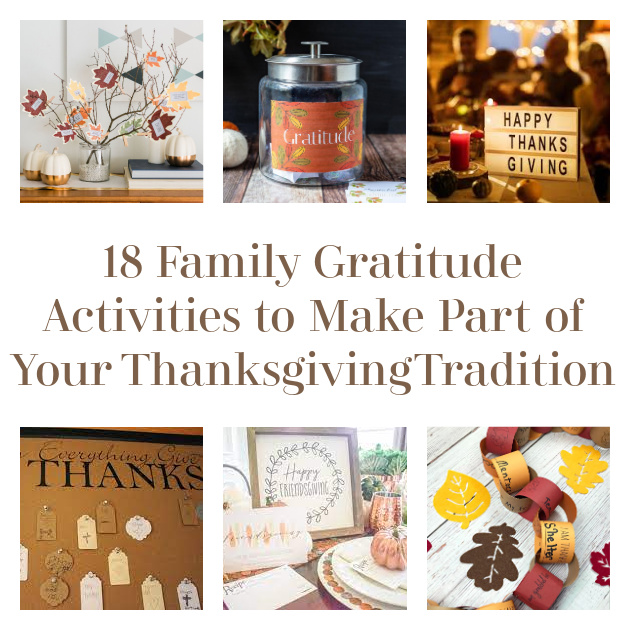 Gratitude Jar or Tree
Set up a gratitude jar or tree where family members can jot down things they're thankful for. Throughout the day, encourage everyone to write notes of gratitude and drop them into the jar or hang them on the tree. Later, take turns reading these notes aloud. It's a simple yet powerful way to acknowledge the abundance in our lives.
...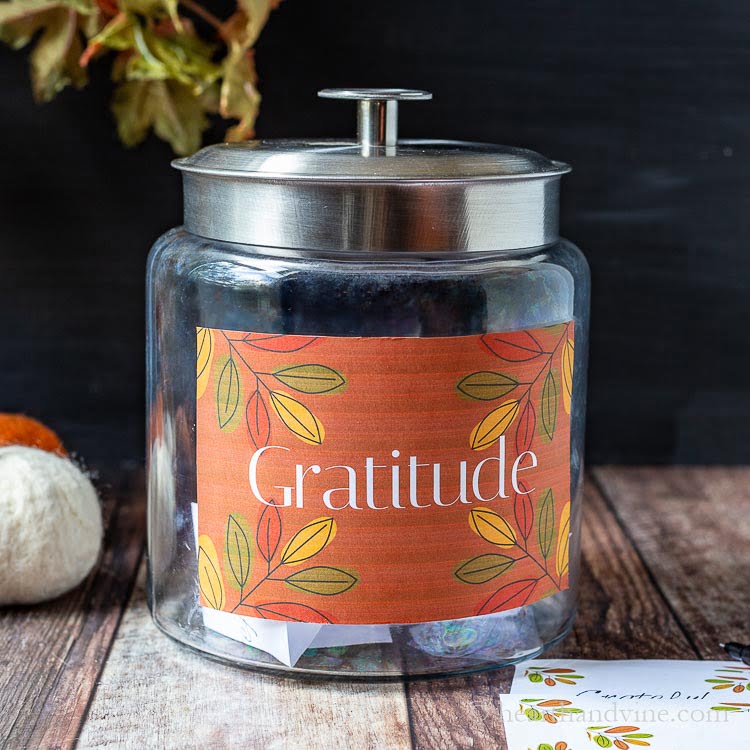 Found Hearth and Vine
Thankful Crafts
Gather your craft supplies and create Thanksgiving-themed crafts that embody gratitude. From making gratitude journals to crafting thankful turkeys, the creative process can be a fun way to express appreciation while engaging with loved ones.
Volunteer Together
Consider spending part of the day volunteering as a family. Whether it's serving meals at a shelter, collecting donations for a local charity, or engaging in community service projects, giving back as a family can amplify the spirit of gratitude and foster a sense of connection to the community.
Gratitude Scavenger Hunt
Organize a scavenger hunt that involves finding items or experiences for which each family member is thankful. This activity encourages everyone to actively seek out and appreciate the blessings around them, turning gratitude into an interactive adventure.
Found Pinterest
Storytelling and Sharing
Set aside time for storytelling and sharing. Encourage each family member to share a significant or heartwarming story of gratitude from their life. These personal anecdotes can serve as a reminder of the many reasons we have to be thankful.
Grateful Recipe Exchange
Instead of just sharing recipes, ask family members to include a story or a note of gratitude with each recipe they bring to the Thanksgiving table. This way, the act of cooking and sharing a meal becomes intertwined with stories and sentiments of thankfulness.
Found Jenron Design
Thank You Notes or Letters
Allocate time for writing thank you notes or letters to express gratitude to those who've made a difference in your life. It could be a letter to a teacher, a note to a neighbor, or a simple thank you card to someone who might not expect it.
Gratitude Walk or Nature Hike
Take a leisurely walk or a hike in nature and use this time to reflect on the things you're grateful for. Nature has a way of inspiring gratitude, and being outdoors as a family can create meaningful moments.
Thanksgiving is more than a holiday; it's an opportunity to cultivate gratitude within the family. These activities can transform the day into a celebration of appreciation, connection, and mindfulness. By weaving these practices into your traditions, you can create lasting memories while instilling the profound value of gratitude in the hearts of your loved ones. As you gather this Thanksgiving, consider incorporating these activities to make the day not just about the feast but about the deep-rooted gratitude that defines the essence of the holiday.