Most people always want to stand out with the most beautiful hairstyles. They, therefore, go to a specialist to design a style for them, who do this by considering the shape of the face and what is trendy. Just the same way clothing fashions can change from season to season, hairstyles also change. You must consider the age bracket when choosing a style; there are those hairstyles that are meant for only kids, youths, older women and those that are universal (they look good in anyone). Below are the recent hairstyles that can make you and your hair look adorable:
1. Sassy Banks Style
This is a very beautiful hairstyle that is made possible by shaving some hair strands as bangs. The most appropriate bang cut for each length of hair and the shape of the face must be determined for the style to look good in a person. This is a style suited for teenage ladies and can be easily updated without the complete procedure of shaving all hair. Sassy bank is presentable before any congregation.
2. Bun Hairstyle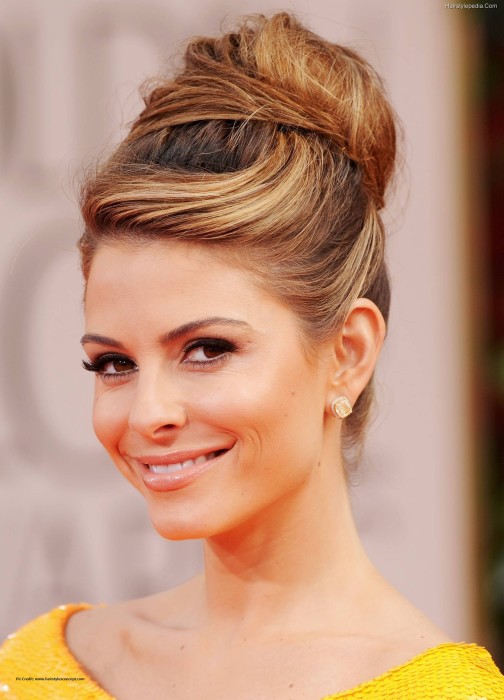 This is a female's hairstyle where the hair is held together to form a not at the back or on top of the head. This is only suitable for the long hair. To make it more stunning buns may be put on either side of the head. This style can be achieved in both artificial and natural hair.
3. Black Bobs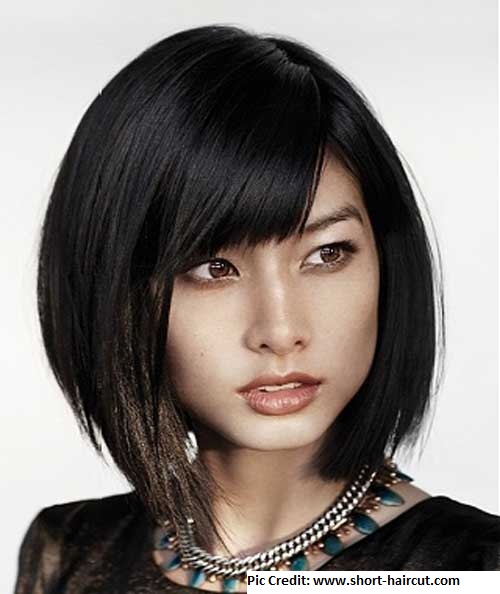 In the year 2009, Black Bobs were not only one of the most outstanding hairstyles but also trendiest. It has maintained it's standard to date and makes many ladies gorgeous. For the purpose of being comfortable yet adorable in this kind of hair, the proper length is recommended.
4. Ultra-sleek & Straight
A straightening tool such as flat iron is required for this style to be achieved. It helps to remove the curls in the natural hair and turns them to straight style hence making one look wonderful. It is only meant for ladies with long hair.
5. Braided Haird Design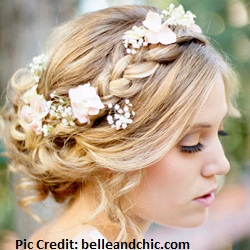 What makes the braided design more popular and unique is its ability to maintain the natural state of the hair. It is a simple design aimed at making the teenage girl stand out. One would say that it is a style that 'makes heads turn around '.
6. Pixie cut
For any teenager with short black hair, the pixie cut is the most appropriate hair for you. It has both glamor and geometric shape. The biggest merit for this style is that it requires less time to style and can be easily maintained.
7. Dreadlocks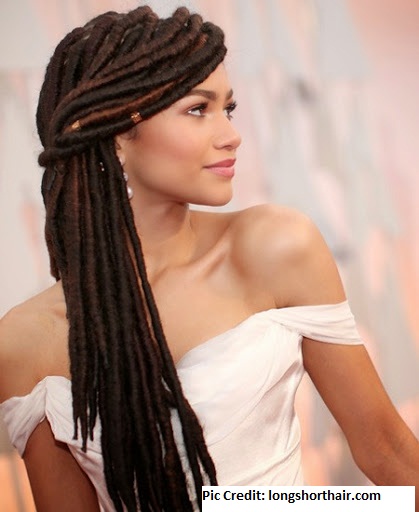 The natural human hairs divided into sections by either braiding, letting hair lock naturally or backcombing. Depending on the choice of individual dreadlocks can be of different sizes and length. The style is mostly found among the Rastafarians, but recently this is the trending style among most Africans. The amazing thing about it is that it does not choose any sex. But unfortunately, most professions do not consider it official for office wear and this reason many people many working people are locked out of this style.
8. Crew cut

This is a style common among the men. It makes them stand out in any occasion. The hair on the upper part of the head is trimmed with the hair decreasing in length from the forehead to the back of the crown. The hair on the sides is made short, medium or semi-short depending on the choice of an individual.
9. Cornrows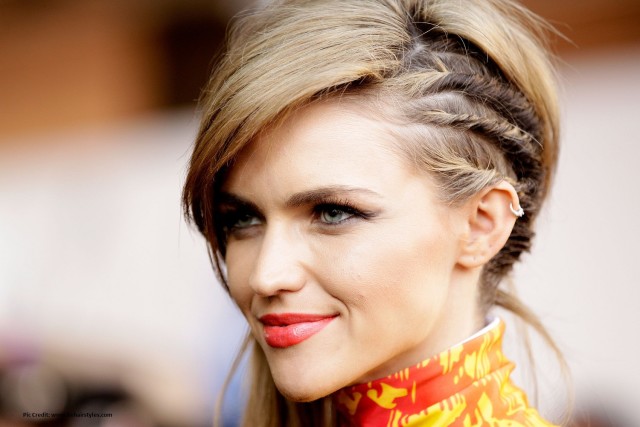 This hairstyle is popular among the Africans Americans. Locks are made by braiding in such a way that it clings to the head. The braids run down to the neck that gives it a unique charm. It is common among young ladies and some men.
10. Crown plait
This is a style that a Ukraine politician, Yulia Tymoshenko, prefers to wear. It is Ukrainian traditional hairstyle suitable for women with long hair. It is always made using a one braid that is run around the head. The style is Royal and traditional making it more popular.
11. Duck's Tail Haircut
This is a style common among men, but there are some females who have adopted it. The hair is combed back on the sides of the head then the comb is used to define a central line that runs down along the crown. It is more natural and does not require any complex substance.
Most teenagers go for hairstyle just because it is trendy which should not be the case. One should consider the face shape to get the most suitable hairstyles. Black is one of the most favored colors of hair due to its flexibility in terms of choice of the clothes to wear. However, other colors are also beautiful though not more natural. Therefore, people should not shy off from wearing different colors since its beauty is equally the same as that of black hair. Above all, the artificial modification of the hairstyles, vitamins for hair are much more essential for hair to look healthy and pretty in the selected styles. These vitamins include; Vitamin C, B and H, which can be obtained by maintaining a balanced diet.
by Willo Conner – Follow him here – Facebook, Twitter, Google+
...